2 Creative PR Ideas
March 1, 2016
|
2 min to read
There's no doubt that the gaming community is full of creative individuals. In fact, one study conducted by Michigan State University scholars found that gaming increases creativity.
Here are two ways WPN stores have tapped into this wellspring of creativity in their community to create positive PR for their store:
Promotional Video
Kaissa Halandri worked with a regular, who also happens to be a tattoo artist, to create a simple video that promotes the artist and the WPN store.
Dask Drawing On A Playmat!

Dask visited Kaissa Chalandri and made a beautiful neotraditional artwork on an Ultra Pro playmat! Check out this video and watch him step by step working on this great design!

Posted by SakeTattooCrew on Wednesday, October 21, 2015
The artist, Dask, does these time-lapse videos often, as a way of promoting his skills and the local tattoo shop he works at.
Being a regular patron of the Kaissa Halandri and its many Magic events, Dask approached the store manager, George, with the idea of shooting his next video in-store—to which George happily obliged.
Dask's video has earned nearly 36,000 views on Facebook alone thanks in part to great editing by another store regular—making this video truly a community effort.
Logo Contest
Astral Games tapped into their creative community when they needed an updated store logo.
They put out the call on the store's Facebook page asking for help from their artistic customers. The contest brought out their creative elites who created ten different logo designs.
The community responded with comments of their favorite design and compliments to all those who submitted a design.
Not only did this contest give Astral Games a great new logo but it also encouraged their community to feel more invested in the store.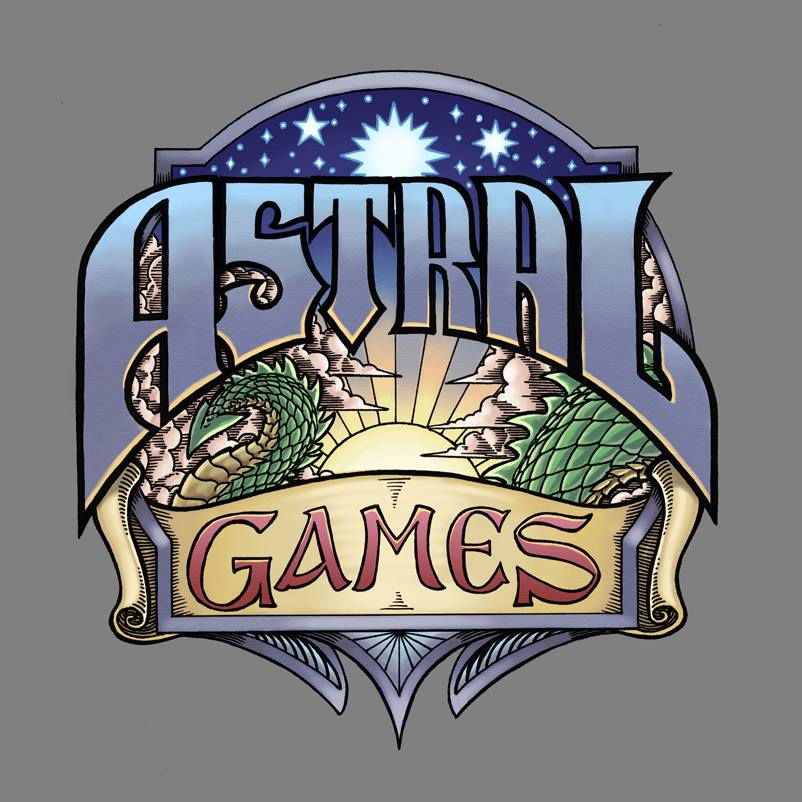 Every time a player wears a t-shirt with the store logo, they can proudly say, "Astral Games has a great community. Their store logo was designed by the community and I am a part of it!"
What talented individuals are in your community? How can you challenge them, tap into their talents, or work with them to create a better community at your store?