2 Ways to Grow Your Community
May 8, 2016
|
1 min to read
As Magic: The Gathering grows in popularity around the world, so too, does the diversity of its fans.
These two organizations specifically promote welcoming Magic events for players of all kinds—and the resources they provide could help your store draw in new kinds of players to your events.
Planeswalkers for Diversity believes that "Magic is for everyone" and they are dedicated to creating an environment in local game stores where anyone can play Magic: The Gathering.
Alice and Karma Clarke, co-organizers of their own Planeswalkers for Diversity chapter at Games Laboratory in Melbourne, Australia, found the organization through their Facebook page and wished there was something like it in their area.
It wasn't until James, the owner of our store, suggested that we run it (without us even mentioning [it] to him at all) that it started to come together.
Now Alice and Karma run events every two weeks at Games Laboratory and the shop has earned itself a reputation for being an inclusive and welcoming space within the community.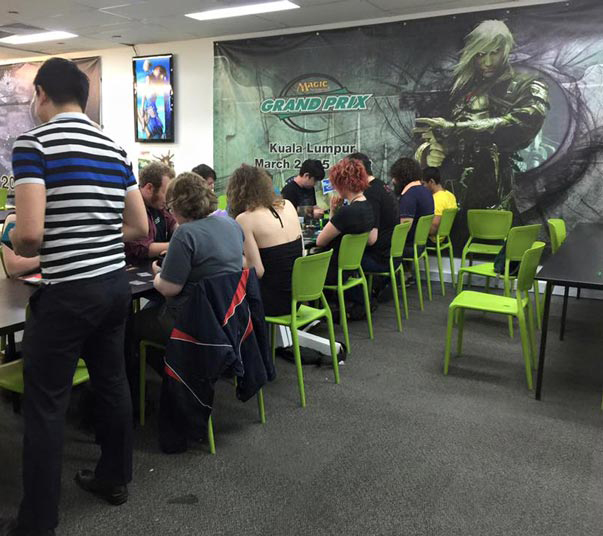 Everybody wins. Everyone who's come to a few events has made new friends with whom they can share their hobby.
Which translates into growth for the game, the community, and Games Laboratory.
Lady Planeswalkers Society
With over 60 chapters around the world, the Lady Planeswalkers Society has been steadily growing since its inception in 2011. Their goal is to break down the barriers of entry into Magic for women (and everyone of all genders).

After setting a goal of climbing the WPN store levels as quickly as possible, A Muse N Games reached out to Lady Planeswalker Society as one method to draw in the players they needed to meet that goal.
By offering unique events and creating a welcoming environment where anyone and everyone could play, players started coming in week after week.
Starting Your Own Chapter

Starting a Planeswalkers for Diversity or Lady Planeswalker Society chapter at your store is simple:
1. Schedule a Periodic Event on your Calendar
Games Laboratory meets every fortnight on Wednesdays at 6:30pm. A Muse N Games meets every Thursday at 7:00pm.
2. Promote Your Chapter
Planeswalkers for Diversity suggests using language that sounds welcoming and inclusive and to keep the event casual and social.
They also strongly recommend strongly encouraging players to bring friends.
3. Iterate Your Mission
Set expectations at the start of every event with an announcement stating your chapter's mission of celebrating diversity and inclusivity.
Keep watch of behavior and be sure to address and correct any behavior that would undermine your mission and goals.
4. Add Your Chapter to the List
Send a link to the Planeswalkers for Diversity Facebook group or contact them through their website to add your chapter to their international list.
The process for adding the Lady Planeswalker Society is the same. When your chapter has been established, send them a link to your chapter's Facebook group, page, or website to be added to their official list of chapters.
If it's not feasible to start a chapter on your own, follow James' lead and ask a player if they'd be interested in starting a chapter at your store.
Start a Planeswalkers for Diversity or Lady Planeswalker Society chapter today and grow your community!