3 Ideas to Honor Game Day Players
August 1, 2016
|
1 min to read
Game Day is a special event that only happens a few times a year. Each event determines who among your Magic community is skillful enough to earn a spot among the Top 8 and become a champion of your store.
Bring players back for each event with a unique experience tailored to your store by playing-up the special honor given at Game Day.
Top 8 Announcement Ceremony
For a simple, no-cost idea, mirror the drama and excitement of the Pro Tour Top 8 announcement with a ceremony of your own.
When you make the cut to Top 8, gather your players and reveal who made the cut—listing off one name at a time starting from first seed and descending to eighth seed.
Unique Mementos
Take it a step further by giving Game Day players a memento that's unique to your store, to remember the triumph.
The Hobbit Hole in Georgia acknowledges their champions with a photo of them sitting on the store throne.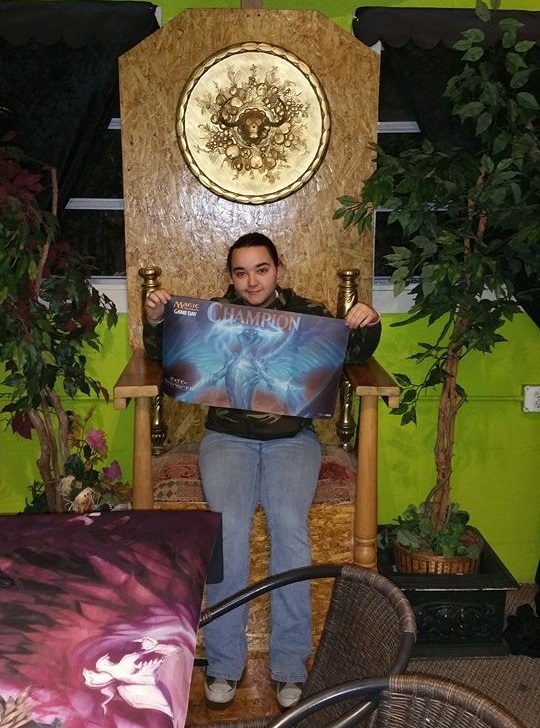 They share the photo online for the rest of the community to see and applaud their triumph.
Invitation to Future Events
In many store communities, Game Day is a stepping stone to the levels of play found in Grand Prix Trials, Preliminary Pro Tour Qualifiers, and World Magic Cup Qualifiers.
With this in mind, consider giving special recognition to your top players and encourage them to return at the same time by issuing a special invitation to your next Preliminary Pro Tour Qualifier or Grand Prix Trial.
Whatever you choose to do, craft a unique experience that gives special recognition to your Game Day players, encouraging them to return to your store again and again.