3 Spooky Ideas to Attract New Customers
October 5, 2015
|
2 min to read
Halloween* provides a great opportunity to show off how amazing your store is and connect with your community.
Use these ideas to help inspire your own Halloween festivities and create lasting, memorable experiences for your customers!
1. Trick-or-Treat Stations
Each Halloween, Olympic Cards & Comics decorate their store and set up a few different activity stations around the store. Then they invite their local community to come dress-up in costume.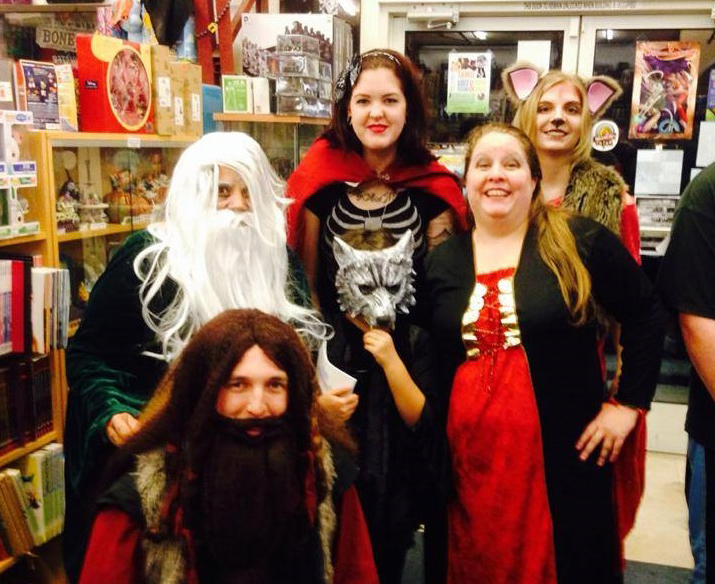 The stations they had last year were:
1.Comic Book Station
Guests get a free comic book.
2.Toys Station
They stock giveaways and Halloween-themed toys such as vampire teeth, plush bats, candy, Magic: The Gathering promo cards, and Sample Decks.
3.Coloring Station
Participants create their own drawing or color-in a picture to take home and put on the fridge.
4.Cookie Decoration Station
Guests use candy and frosting to design their own Halloween treat.
They've been doing this Halloween event for three years and each year, the whole town comes to participate. Roughly one hundred people!
2. Halloween Game Night
Borderlands Games' recent "Apocalypse Party" is a great model for a fun night (or day) of Halloween-themed gaming.
They chose a selection of different zombie, alien, asteroids, nuclear war, pandemics, and natural disaster games to demo.
They also offered a zombie makeup station, free pizza, a board game tournament, and the favorite feature: a cosplay contest hosted and judged by local celebrities.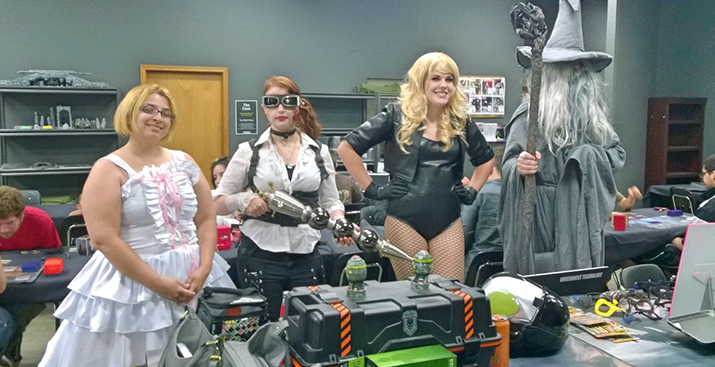 3. Innistrad Draft
Many stores such as BatCave Games and Uncle's Games host a special Innistrad Booster Draft during Halloween.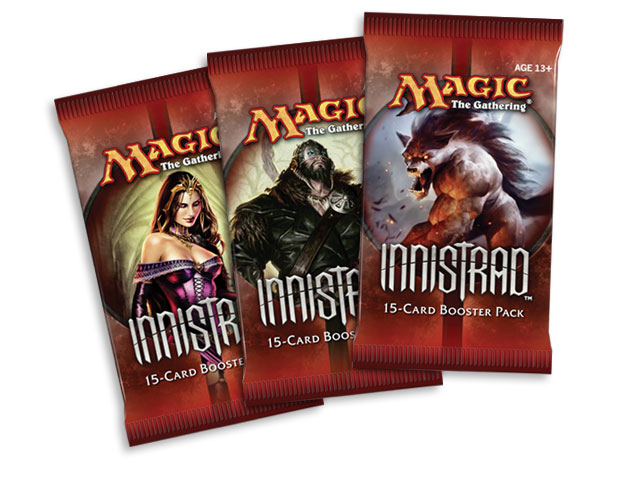 Innistrad is perfect for Halloween with its gothic horror theme. The fan-favorite set is filled with vampires, zombies, spirits, and werewolves. Players won't want to this event!
As a bonus incentive, BatCave Games also gives away black and orange sleeves as Halloween-themed prizes.
Whatever you choose to do, don't pass up the chance to use Halloween as an event to draw your community together and draw in new players to your store.
Do you have a great Halloween event planned? Take photos and send them to WPNStories@wizards.com for a chance to be featured on our website!
*This article is available in English only.