3 Ways to Sell the Magic Gift Pack
October 16, 2017
|
1 min to read
The Magic Gift Pack targets shoppers who are unfamiliar with Magic, looking for a reasonably-priced gift for their friends and loved ones.
Here are 3 ways to make the most of its features:
1. Let the Packaging Make an Impact
The larger box and transparent face catch the eyes of browsing shoppers. They can peer inside and see the many different items that are included.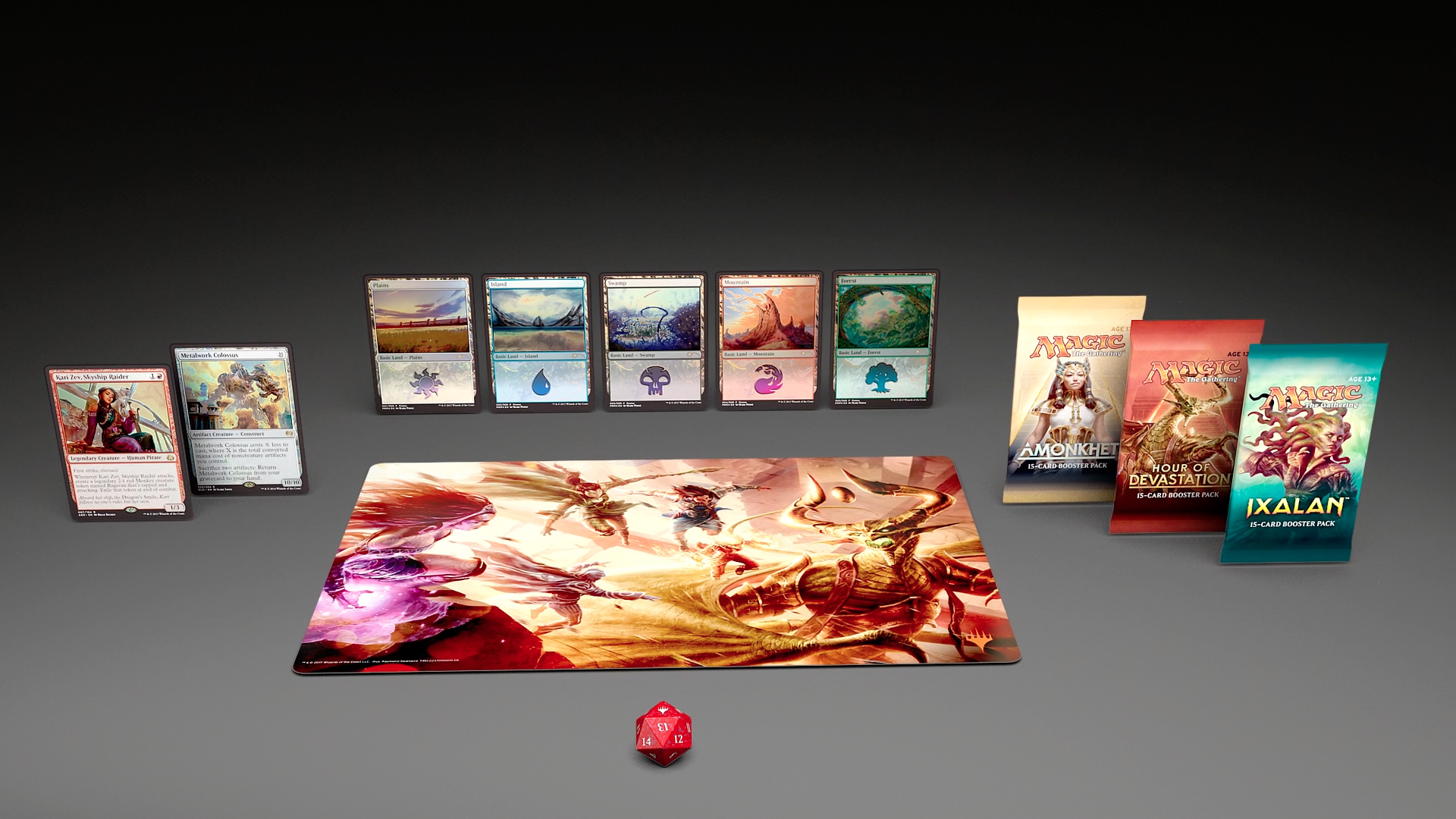 It looks great on display on an endcap and is less of a shrinkage risk, giving you a touchable Magic product on the sales floor.
2. Highlight the Affordable Price
The price point helps it land in that sweet spot between a small gift of just a couple boosters and a larger gift like the Bundle. More so, it's a sizable gift that looks and feels substantial when gift-wrapped.
In your holiday gift displays, make it an easy choice by clearly calling out its affordable price.
Consider displaying a sample gift-wrapped Magic Gift Pack to highlight how it looks as a present.
3. Show Off Its Varied Contents
Display this video on your in-store screens to show off what's inside.
The contents include something for every player, whether new to the game or a longtime veteran making it a safe bet for gift buyers who may not know exactly what to pick up for their friend or loved one who enjoys Magic.
Catch the attention of gift shoppers this holiday season by placing the Magic Gift Pack on your endcap displays and counter tops.