4 Things You Should Do for War of the Spark Season
April 2, 2019
|
4 min to read
Tabletop Magic is the biggest it's ever been. Last year, Dominaria set the record for best-attended season of all time—a record subsequently broken by both Guilds of Ravnica and Ravnica Allegiance.
Let's break it again.
Here are four things to do between now and Prerelease to set yourself up for a successful season.
1. Contact Your Distributor for Advance Booster Boxes
Since its introduction last year, the Prerelease Early Sale Promotion has been helping WPN members make the most of the large influx of players during Prerelease. And there's a twist coming with War of the Spark—the Buy-a-Box promo card will be a planeswalker.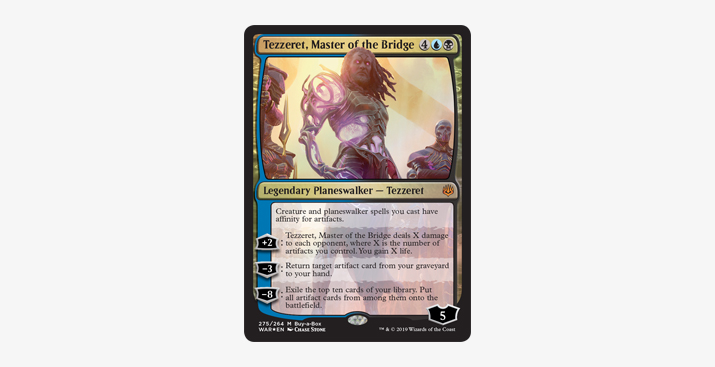 Oh, and did I mention this card will be Standard-legal and cannot be found in War of the Spark booster packs? That's right! This promo is sure to turn more than a few heads and help move booster boxes during Prerelease.
Want to see what else you're getting in your WAR event kit?
If you haven't already, contact the same distributor you used when scheduling Prerelease to get your early booster boxes allocation: 24/48/72 booster displays for Core, Advanced, and Advanced Plus respectively. (Quantities vary by region.)
By the way, this will be the last time your Buy-a-Box and Early Sale allocation will be based on store level. Starting with Core Set 2020, allocation will be based on your new metrics, Tickets and Engaged Players.
2. Stream Mythic Championship II at Prerelease
Prerelease brings the player community together to share their love for the game. In that spirit, what better bonus activity than watching some of the best in the community compete at the top level?
Mythic Championship II takes place in London during War of the Spark Prerelease weekend. Keep your players engaged and in the store throughout the entire weekend by streaming the event!
Tune into live event coverage of Mythic Championship II at www.twitch.tv/magic starting on Friday, April 26 at 9am local time. (That'll be 2am PT/5am ET, for North American stores. Don't worry, the stream will repeat.)
3. Promote Planeswalker Weekend
Planeswalker cards have been among the biggest buzz-drivers for each new set. Most sets have between two and four. War of the Spark has thirty-six—and there's at least one in every booster pack.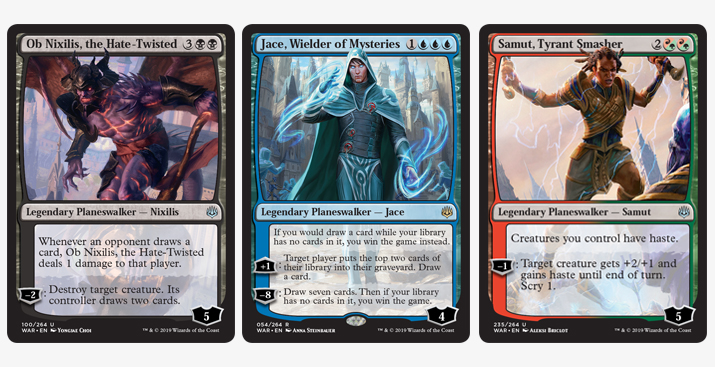 Planeswalker Weekend builds off this unprecedented set theme with a special format for Draft or Sealed. At Planeswalker Weekend, players get to cast planeswalker cards using mana of any color. This way, they can play every planeswalkers they open, regardless of their colors.
4. Report All Play
The WPN store metrics have recently shifted. The metrics we're tracking now are simpler, more relevant to your business, and designed to nurture growth in tabletop Magic for the long term.
"Tickets" counts all admissions to all your Magic events, and "Engaged Players" counts players that players that join six or more Standard, Draft, or Sealed events per year at your store. The first step to boosting your metrics is to make sure you report all your events.
We track them on a rolling 12-month period, and, for M20, that period ends on May 13. So, all Tickets and Engaged Players you report between then and now help get you more promo packs.
Tip: Put an emphasis on entering players into events with their existing DCI numbers because that's how you build up your Engaged Players.
Handing out a new DCI card is quick solution for a player who can't quite remember their DCI number, but you won't be building toward an engaged player credit.
I personally keep my DCI number saved in my phone so I can easily look it up if I ever forget.
From streaming Mythic Championship at Prerelease to promoting Planeswalker Weekend, there's a lot to prep for the War of the Spark season. But first, call your distributor today to ask for your full Prerelease Early Sale Promotion allocation!