4 Ways a Preliminary PTQ Grew My Store
February 2, 2015
|
2 min to read
Last July, the announcement of Preliminary PTQs promised high attendance, gripping high-level Magic, and a higher caliber of in-store play. Last December, the inaugural wave delivered on that promise.
And for many, like Missouri retailer Scott Lipp, it overdelivered.
Scott says his 45-player PPTQ—among the first in the US—paid off in surprising ways.
Such as:
1. I Learned From My Judge
"It's night and day when you have an experienced Level 2 judge running an event," Scott says. "Their standards are just higher."
L2 Maximilian Schroeder had some great takeaways to help Scott (himself a veteran L1) increase his own standard—even at smaller events.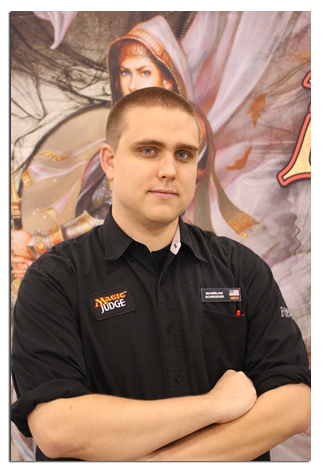 2. I Grew My Online Presence
Scott streamed the event on his Twitch channel. His players loved it, and not just the players in the tournament:
"It's really cool for some of the [players] that can't make it." Even regulars that didn't show got to show support for their friends online.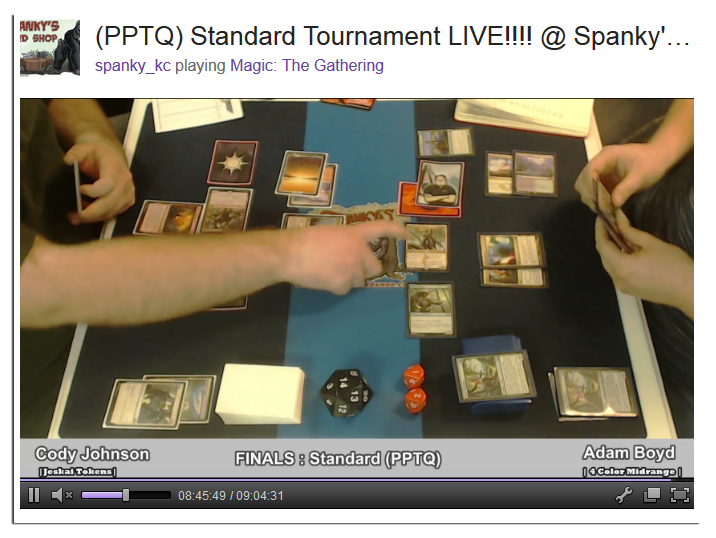 Scott uses OBS for streaming.
3. I Connected With New Customers
Scott saw first-hand how players will travel for a great PPTQ, and he was thrilled with the chance to see new faces, learn new names, and shake new hands.
What's the best way to make new customers feel welcome? "Make sure your store is clean. And have good places for people to sit at. Would you go back to a place where you had to sit in a half-broken lawn chair?"
4. I Became a Part of Premiere Play—At Last!
Scott goes the distance to treat his players and draw a crowd—he even flew out pro player Gerry Thompson for Khans of Tarkir Prerelease—but he never got the chance to host the PTQ he was itching for.
December's PPTQ scratched that itch, and Scott thinks it could be the springboard that takes him from big events to massive ones.
How will a PPTQ improve your store? Log into Wizards Event Reporter today to schedule your PPTQ: Milwaukee 2015, and find out!