5 Tips to Fill Your Store Everyday
July 10, 2015
|
3 min to read
Chimera Nottingham owners Andy and Heather Leach are justifiably proud of the community they've built over the last few years: As well as being full of players every day, the store also finished as a runner-up in a recent Retailer of the Year award, from a field of over 500!
Want your store to reach this height of success? Here's what they say all stores should take to heart:
Take the Long-Term View
From the beginning, we've prioritized building a stable base of regular players, over large one-off events. Our approach is: "Grassroots gaming for fun."
It's a little more effort, but pays off dividends in the word-of-mouth advertising we get.
We're constantly seeing people visit a couple of times alone, and then return with friends on all their subsequent visits.
Casual is King
We offer many ways to play Magic, always in a friendly and welcoming environment.
We make great use of products such as Sample Decks, Intro Packs, and the Deck Builder's Toolkit. Make sure you understand the kind of players these are for and how to use them.
For tournaments, we keep the atmosphere casual, and the pressure low: using flat prize structures (everyone gets at least a booster) helps greatly.
All this means that even brand-new players quickly grow in confidence while having a lot of fun playing, ensuring they'll want to come back on a regular basis.
Use All Your FNM Events
With the recent FNM changes, we've run as many events as we could.
We were hesitant at first, but tried running an "Early FNM" at 3pm one week—and it was a hit! Now we have at least a dozen players playing in it every Friday, and it attracts a completely different crowd from the usual 7:30pm events.
Create Experiences
Don't ignore the extras you can add to your events: both the suggestions from the WPN website for things to make and do, and the physical activities provided to stores, e.g. the Tarkir Dragonfury game. Even our most competitive players have loved these—they work!
Remember, you are offering more than just a game: It's about a shared experience, somewhere to have fun with friends as well. So, bring the kitchen table into the store, and create somewhere people want to be!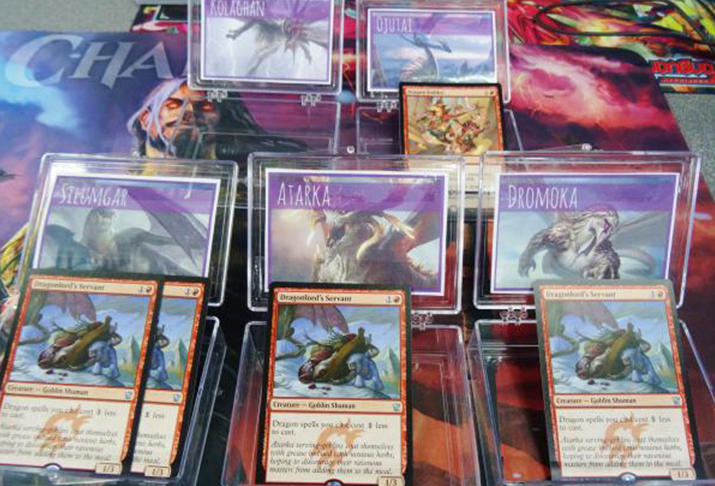 "Don't Sell the Steak, Sell the Sizzle"
On our Website, Facebook, and Twitter pages, we don't just show off new products as they come in stock. These are nice, but don't show your potential customers everything you have to offer.
So, we're sure to also use lots of pictures of the store full of happy players; so people can see the fun they'll have when they come to join us!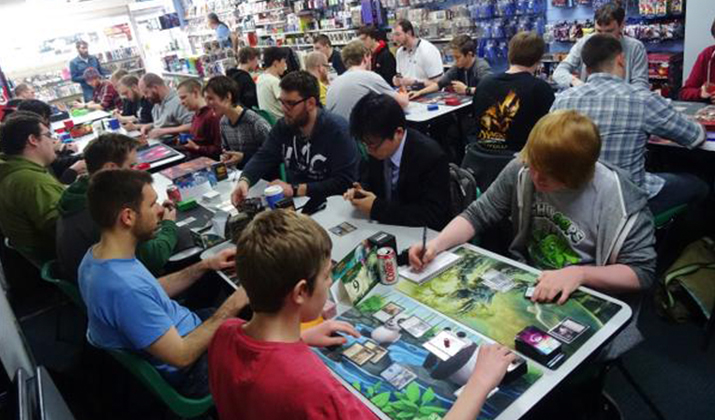 Want to see your store highlighted on the WPN site? Tell us what you're doing to make your store a success at WPNStories@wizards.com. You might be featured in an upcoming article!