Answers to Your Players' Questions about ZNR
September 1, 2020
|
4 min to read
Zendikar Rising Prerelease is almost here! The next two weeks will be full of previews, excitement about the new set, and probably quite a few questions from your players.
Here's everything you need to know to answer their burning questions about box toppers, new card types, mechanics, new products, and more. See all the products coming out with Zendikar Rising in detail here.
Box Toppers in Every Draft, Set, and Collector Booster Display
Zendikar Rising's box toppers are Expedition Lands—1 of 30 celebrated land cards with alternate art and a special frame inspired by the sky dungeons of Zendikar.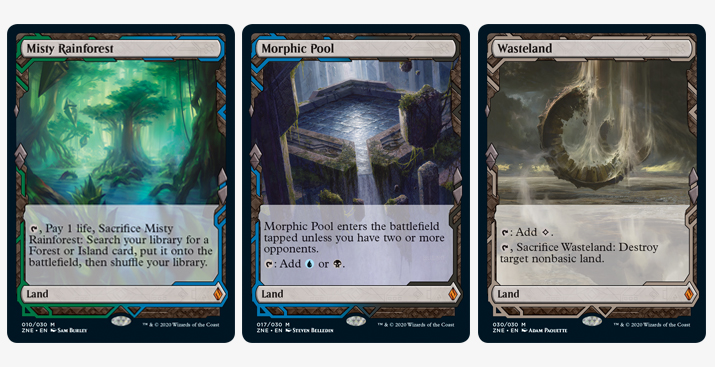 You'll find one box topper in each Draft and Set Booster Display and two box toppers in each Collector Booster Display!
Full-Art Basic Lands in Every Draft, Set, and Collector Booster
Each Draft Booster, Set Booster, and Collector Booster pack will have at least one full-art basic land.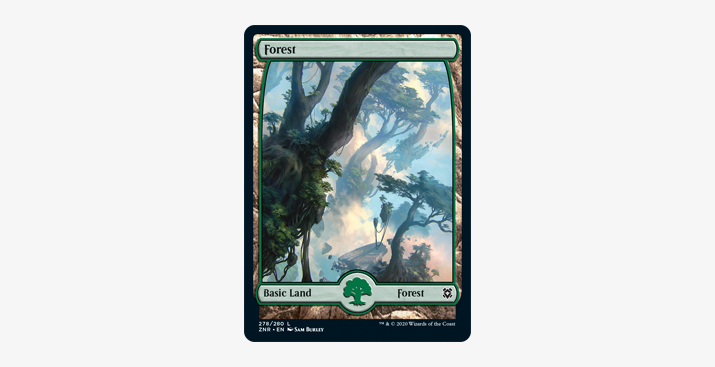 These lands show off the beauty and danger found throughout the plane of Zendikar.
Double-Faced Card in Every Draft Booster
Zendikar Rising introduces a new kind of double-faced card Magic: play the spell on one side or flip it over and play it as a land instead.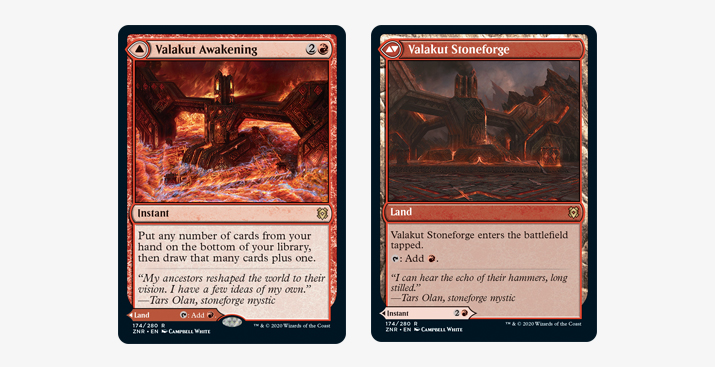 These cards will come in handy for two popular mechanics returning in Zendikar Rising: Landfall and Kicker.
New and Returning Mechanics—Party, Landfall, and Kicker
Zendikar Rising introduces the "Party" mechanic—assemble a party from four adventuring classes (Cleric, Rogue, Warrior, Wizard) and become stronger together with rewards for each class joining you on the battlefield.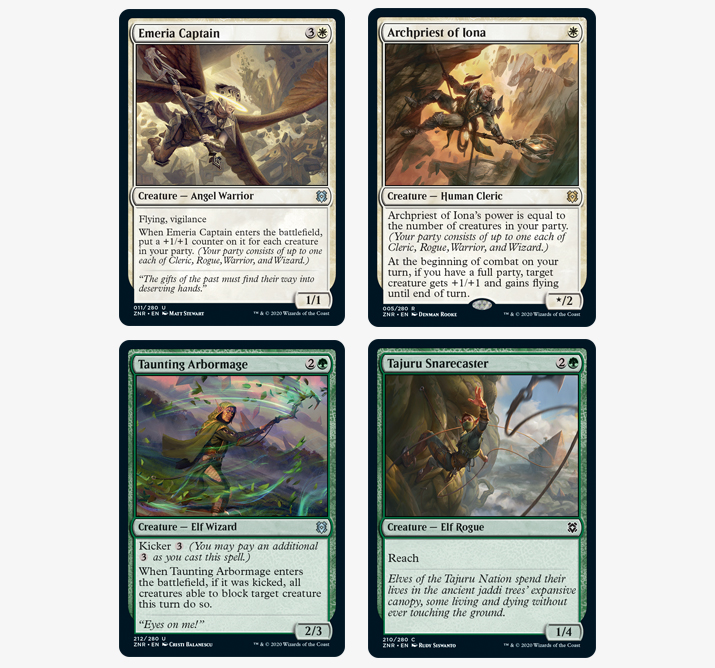 Two of Magic's most popular mechanics are back! Landfall rewards you for playing land cards, and Kicker makes your spells more powerful—if you have enough mana.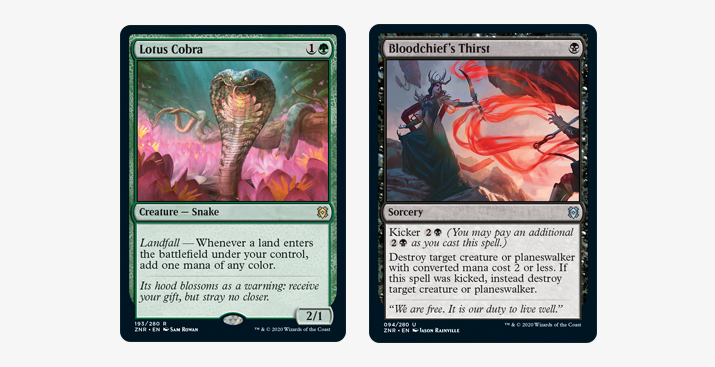 New Product—Set Boosters
Zendikar Rising Set Boosters are the go-to if you're looking to rip open a Magic booster pack just to see what's inside. Read more about the thought process behind Set Boosters here.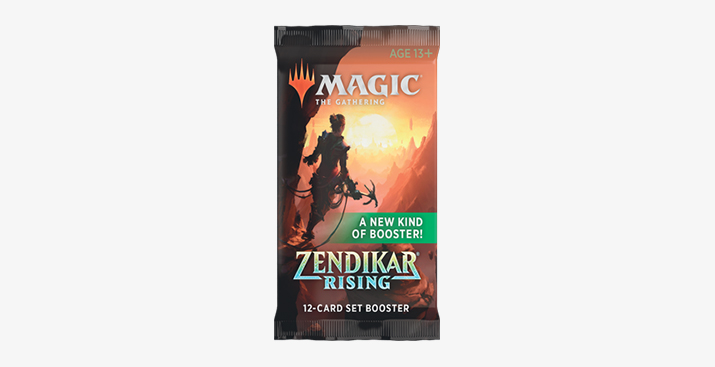 Zendikar Rising Set Boosters come with 1 full-art land, plus at least one foil that could be any rarity.
Each Set Booster starts with an art card: a beautiful piece of borderless MTG art, some with the artist's signature across the front in shining gold.
1 in 4 Set Boosters includes a card from "The List"—a pool of reprints, ranging from powerful to flat-out wild, presented in their original art and frame.
Here's what you can expect to find in a Zendikar Rising Set Booster:
1 art card


1 full-art basic land


6 connected commons or uncommons


1 showcase or double-faced common/uncommon


2 cards of any rarity (chance of showcase or double-faced)


1 rare or mythic rare (chance of showcase or double-faced)


1 foil of any rarity (chance of showcase or double-faced)


1 token/ad or special card from Magic's history.
Commander Intro Decks—Land's Wrath and Sneak Attack
Designed as an introduction to Commander, Zendikar Rising Commander Decks are ready-to-play right out of the box, without sacrificing the depth that made Magic iconic.
Each Zendikar Rising Commander deck debuts three cards printed for the first time. Plus, they're loaded with reprints.
The Return of Bundle: Gift Edition
Bundle: Gift Edition is the perfect present for any Magic fan. It contains everything in the usual Bundle plus a Zendikar Rising Collector Booster.
Here's what you'll find inside:
10 Zendikar Rising Draft Boosters


1 Zendikar Rising Collector Booster


20 foil basic lands


20 non-foil basic lands


1 foil promo card


1 oversized Spindown life counter (1.5")


2 reference cards


1 reusable storage box
Mark your calendars—Zendikar Rising Prerelease opens on September 18!