Betrayal at Baldur's Gate Promo Card Packs
September 20, 2017
|
1 min to read
For each copy of Betrayal at Baldur's Gate you order, you will receive a pack of exclusive "Event" cards to reward customers who purchase the game.
What's in the promo packs?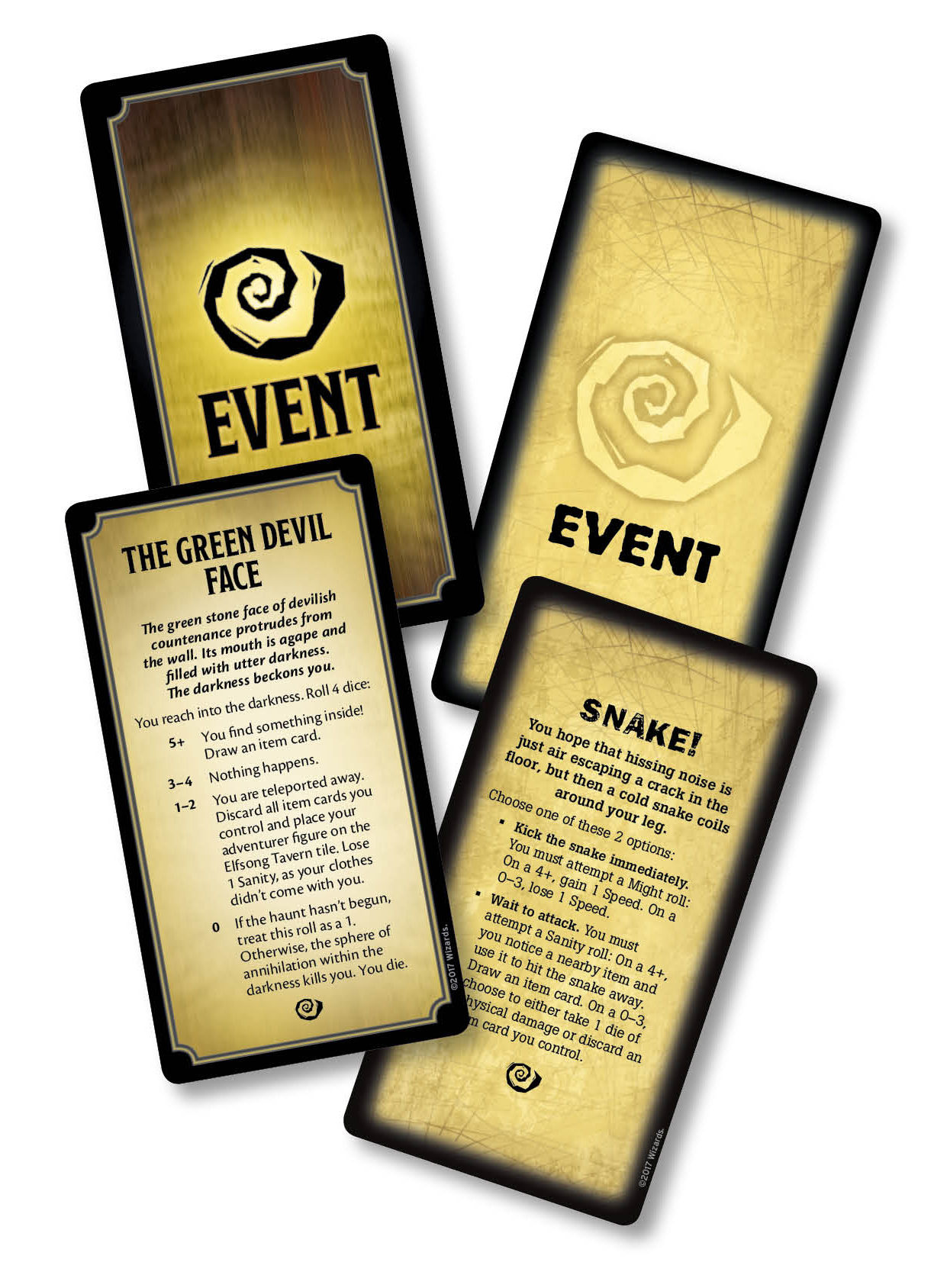 Each pack contains:
1 exclusive "Event" card for Betrayal at Baldur's Gate ("The Green Devil Face")
1 exclusive "Event" card for Betrayal at House on the Hill ("Snakes")
1 ad card
How do I sign up?
No sign-up required. All core hobby stores (in North America, Europe, and APAC) who order through our participating Authorized Distributors or Direct Sales, will receive one promo card pack per copy of Betrayal at Baldur's Gate, while supplies last. 
Your packs will arrive alongside your product.
When can I share the promo packs with my customers?
Hand out the promo packs, beginning on release day (October 6). Highlight the promotion in store and on your social media channels, beginning now. 
You can download a customizable flyer and images of the promo card packs, found under the Avalon Hill tab on the marketing materials page.
Consider advertising the promotion alongside an in-store play event on release day, Friday the 13th, or around Halloween.
Order your copies now and start hyping this special promotion today!