Can This Outrageous Idea Improve Your PPTQ?
July 17, 2015
|
2 min to read
Ever had trouble tracking down an L2 for your Preliminary Pro Tour Qualifier? Ever struggled to coordinate with other stores or schedule around other big events in the area?
Some ambitious WPN locations have dreamed up a fairly audacious solution and it may be worth a try.
The PPTQ Solution?
"When the PPTQs were announced," says Bob Huffman, owner of BC Comix, "I was trying to figure out how I was going to move forward. "
He jumped online, where he found Matt Daigle of Your Friendly Neighborhood Tabletop Shop discussing his own plan: "PPTQ days. " Area stores would converge on one large venue and run three PPTQs in one day, back-to-back-to-back.
"It instantly appeared to be a great idea," says Bob.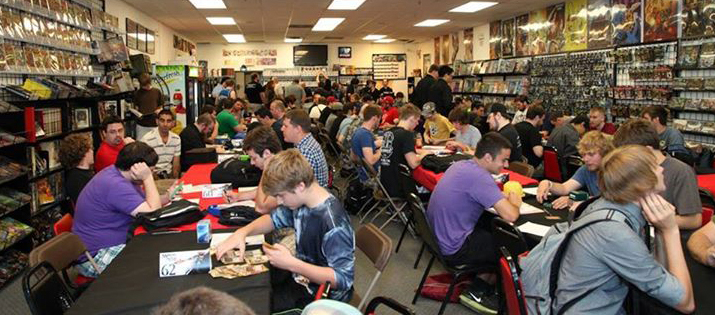 And it instantly made good. Bob got overwhelmingly positive feedback from everyone involved, from stores to judges to players.
Stores: Some lacked capacity for a robust PPTQ—the event was held offsite with ample room for everyone. Some didn't have judge contacts or experience with competitive REL—PPTQs created a networking opportunity, and Bob's a veteran with experience to spare.
Judges: A single L2 acts as head judge while an army of L1s tackle floor duties. Meanwhile, those L1s can check off most of the boxes required to make L2—all in one event.
Players: Players loved the "destination" feel of the event. They had more formats to choose from, more vendors to trade with, more potential carpool partners. Some players even cascaded into the second or third PPTQ if their first wasn't going well—one player entered all three, ultimately winning his third!
Tips for a flawless PPTQ day:
The right number of on-site vendors = 1 booth/50 players
Don't go over three events
Start with Sealed so players can move on if they don't like their pools
Have ample paper and toner for your printer
Keep a backup judge "on call"
Secure judges before scheduling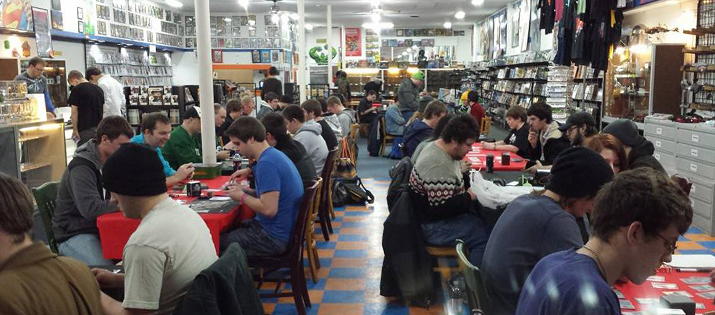 Similar events have sprouted all over, from Montana to Pennsylvania and beyond.
"It frees up a lot of weekends for other events," says Mike Caffrey of Tales of Adventure, who ran a similar event for PPTQ season 1. "We also got a much larger event that we were expecting. "
Want to Try It?
Here's what you'll need to do.
Before scheduling your PPTQ in Wizards Event Reporter:
Reach out to area stores. Use our Store and Event Locator to find their information.
Scout and secure a neutral, offsite location.
Go to WPN.Wizards.com/my-store, choose "Add Event Location," and fill out the form. You can work with your WPN representative to get the location approved.
After securing your judges, schedule your event and choose the offsite venue as in the "Play Location" dropdown (each store will schedule their own).
If you've already scheduled your PPTQ, just cancel the event and reschedule it following the steps above.
There's still time! The scheduling window for PPTQ for Pro Tour #2 of 2016 closes next Tuesday.