Draft & Earn an Oversized Card!
July 5, 2016
|
2 min to read
Between July 22 and August 24, any WPN retailer that runs at least eight Ranked Booster Draft events will receive an oversized Oath of Liliana card for their store (while supplies last; card measures 19.5'' x 26.5'' for North America; exact size may vary by region).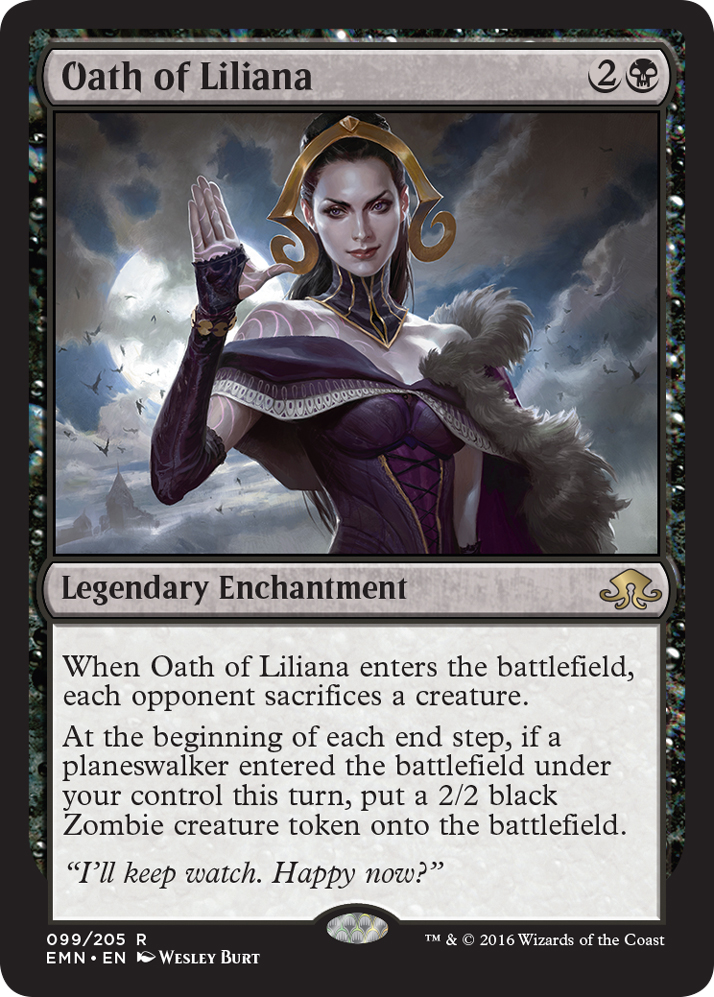 How Do I Qualify?
No sign up necessary—just schedule, run, and report eight or more Booster Draft events in Wizards Event Reporter between July 22 and August 24.
The Specifics
1. Your events must be Ranked. For booster draft, this means that they need at least one group of eight players and three rounds of play. When scheduling in WER, choose "Magic" and not one of the casual options.
2. Your events must be scheduled as booster draft. Select "booster draft" in the "Format" dropdown menu.
3. Your events must be reported successfully. If you run into an error, reach out to our retail support team right away.
4. Game Day cannot be scheduled as a booster draft event. Game Day should still be run as a Standard event.
5. Booster draft events already scheduled to take place between July 22 and August 24 will be counted. As long as you run and report the events (and they follow the above guidelines), those events will be included in your overall count.
When Would I Get the Oversized Card?
The card will be included in a future Friday Night Magic kit.
How Does Eldritch Moon Draft Work?
Players open three booster packs and take turns picking cards from the packs as they are passed around the table.
An Eldritch Moon Booster Draft consists of 2 Eldritch Moon booster packs and 1 Shadows over Innistrad booster pack. You may also choose to run a draft with 3 Eldritch Moon booster packs.
For more details, please reference our booster draft format page.
If you have any questions, please contact your retail support team.
By Jordan Comar