Europe Retailers: Get Official Magic Merch For Your Store
June 6, 2018
|
2 min to read
Dan Barret, Wizards Community Manager
Working on Magic's Community Team, we get a lot of feedback from Magic fans, and one question we saw regularly over the last few years was:
"Why can't I buy that on a t-shirt?"
It was clear there was a significant demand for official Magic merchandise, but it had been noticeably absent from our product offerings. Not anymore.
We're working with an excellent partner, Zavvi, and recently launched a range of high-quality, officially-licensed Magic items, including t-shirts, hoodies, and more. These are available in a variety of designs, celebrating Magic's history, colors of mana, and our return to Dominaria.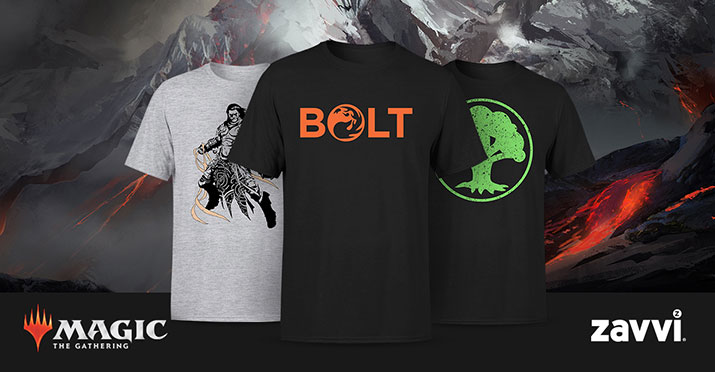 Initially, these have been available on a direct-to-consumer basis, but they are now available for you to stock in your store.
Here's what you need to know:
Why Should I Stock Magic Merchandise?
Players have been asking for official Magic items for years, so there's a significant pent-up demand for them—and you can delight them by meeting this. In addition, they offer several benefits to your business:
Incremental sales. Fans often have more money to spend than they use purchasing cards alone.
Advertising. Wearables help show off the brand to potential new fans and deepens engagement with the brand among existing fans.
Variety. A new category can open new sales opportunities you can create.
How should I take advantage of this opportunity?
Speak to your distributors to get a listing of available items. The Magic range is currently available from Heo and Blackfire, and others may stock them in the future.
Evergreen apparel designs using mana symbols, the Magic logo, or Planeswalker symbol will always be relevant, and those that tie into the current set will be of particular interest. Across the full spectrum of casual and competitive Magic fans, there's likely to be demand for every mana color combination.
Hoodies and sweatshirts are likely to be in higher demand towards the autumn. Consider a range of sizes for apparel—there's likely to be a greater demand for those in the middle of the range (M, L, XL)—and remember to stock women's fit items as well.
Display items prominently when they arrive. Fans can't purchase something they don't know you're selling, so be sure to show them off. Consider saving a couple of t-shirts to wear yourself during your regular Magic events, and consider using them as prize support.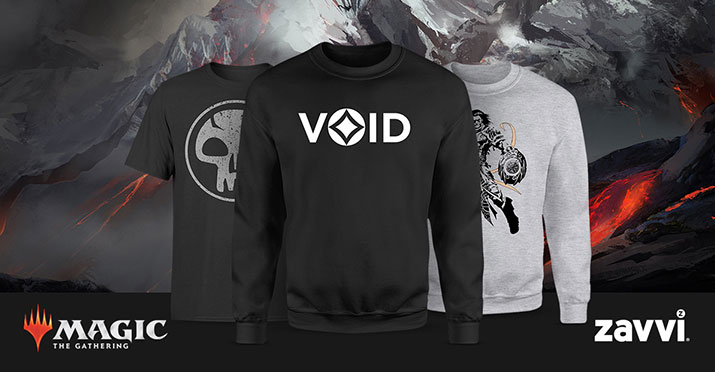 Keep checking back for updates. We'll be updating the range regularly, including new items, and new designs which will tie into future set releases.
We hope you'll take advantage of this exciting opportunity to sell a wider range of official Magic items—our European players look forward to seeing these available not just online, but at a local game store near them very soon! Call you distributor today.