Geocaching: Find Treasure During Rivals of Ixalan
November 27, 2017
|
2 min to read
Wizards is partnering with Geocaching.com for a worldwide Rivals of Ixalan treasure hunt and your store can be a part of it. Sign up now for your chance at a "trackable"—a Geocaching game piece that you'll deposit in the real world for players to hunt.
Geocaching created some outdoor adventures for Ixalan. Select WPN members received Magic-themed trackables and stowed them away in "caches"—hidden treasures created by geocachers. Players moved trackables from cache to cache, and Wizards previewed cards once trackables reached certain distances.
We're doing it again for Rivals of Ixalan, but with a couple twists.
Participating stores will get one of four possible trackables, representing one of Ixalan's four factions: pirates, dinosaurs, vampires, or merfolk. And this time, on top of previewing cards, the distance each faction travels will influence outcomes in the Rivals of Ixalan story.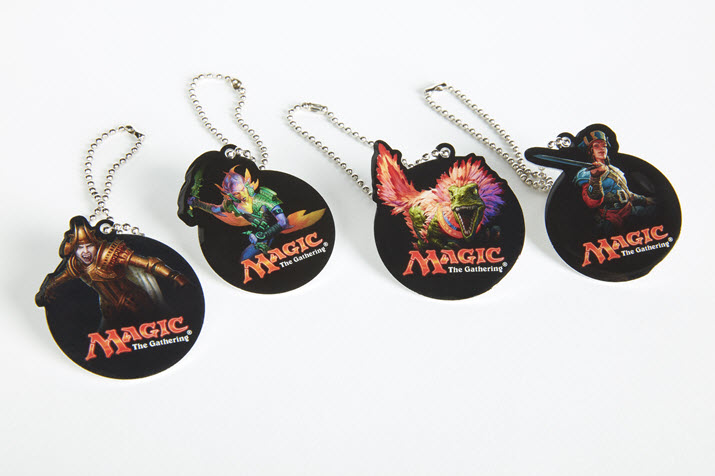 Interested? Some trackables are reserved for WPN stores. Enter your information in the form above for a chance to receive a trackable.
If selected, it's up to you how to get it into the world. Use it as prize support and let a player choose. Host a "trackables exchange" at one of your events. Or drop it in an existing cache. No cache near you? No sweat! You can also request to start your own cache location by following the instructions below (restrictions apply).
How does Geocaching work?
Geocaching is a real-world treasure hunting game. Players hide and search for hidden treasures called "caches," which usually contain trinkets that players can swap with something else.
Watch this video for the basics:
How do I request a trackable?
A limited number of trackables will be available, and they'll be issued on a first come, first served basis.
Here's how to request one:
Register an account at www.Geocaching.com.
Locate a cache near your location to make sure there will be a place to deposit the trackable.
Request a trackable here.
How do I start my own cache?
Trackables are limited, and they're likely to go fast. Request your trackable before they're all spoken for!