Get the HOU Digital Marketing Kit
June 20, 2017
|
6 min to read
The suite of marketing materials we're offering for Hour of Devastation was curated to help you support your events with the official campaign imagery, designed by Wizards of the Coast.
For the web, there's visually rich, mobile-friendly images that will stand out in your players' newsfeeds. For everywhere else, there's gorgeous, customizable print materials.
Take a guided tour with walkthroughs and downloads below!
Web banners + Facebook cover photo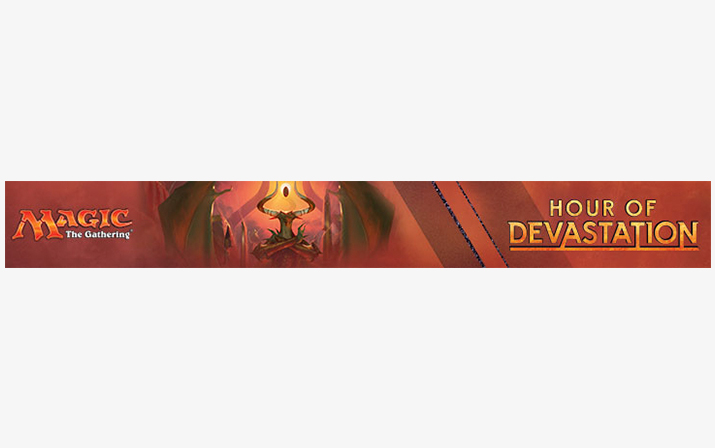 When a new Magic set launches, it should eclipse everything else. It's vital that players—especially new and lapsed players—can immediately identify the current expansion.
These assets are designed to make that happen. The banners are for your website and the cover photo is for the top of your Facebook page.
Download them below. To update your Facebook cover, click the camera icon in the lower right of your cover photo.
Looping animations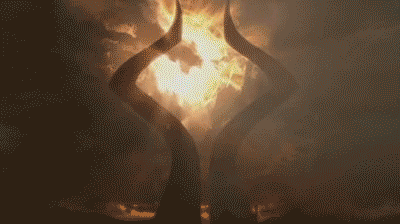 When you publish social media content, you're competing for attention in an impossibly crowded environment. Good imagery can help you stand out and get the impressions you're after.
These assets are designed to do exactly that—especially for mobile users.
To post the .GIF on Facebook, copy and paste the URLs below into your status bar. Make sure to include a clear call to action, like "Preregister now!"
You can also download it in .mp4 format here:
Learn to play Magic Facebook app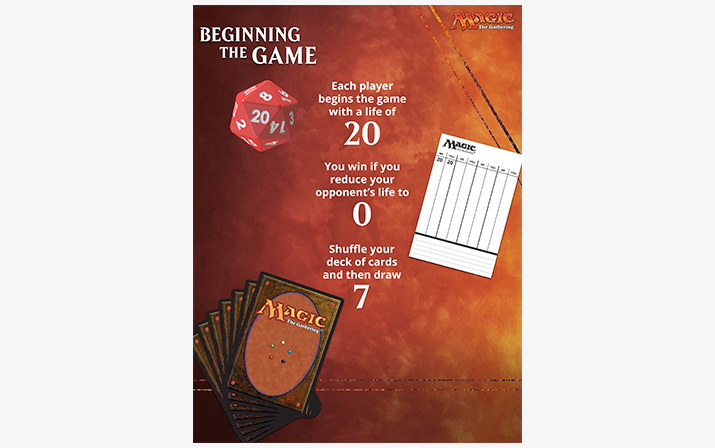 Everyone in the Magic ecosystem wins when a new player takes up the game. Every click on this simple learn-to-play app has a chance to accomplish that, with virtually zero opportunity cost.
To install it on your Facebook page, simply click here, select your store's page, then choose "Add Page Tab."
Magic sign-up sheet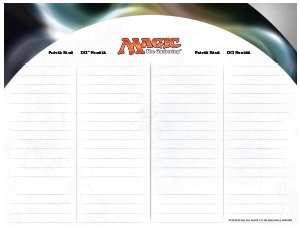 Preregistration is a proven attendance-booster, and it should never be more complicated than one click or one signature.
This sign-up sheet can help simplify the registration process both for you and for your players.
Download it below and post it wherever you want to collect preregistration.
Hour of Devastation League match cards + certificates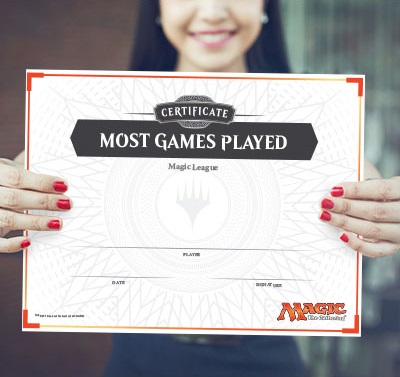 Casual, on-demand Magic happens in your store every day. Magic League provides a structure for it, plus it adds some gravity to the results. These assets are meant to help.
Download match cards and reward certificates below. Most stores prefer to keep league decks and match cards for convenience and to guarantee the integrity of the league.
Hour of Devastation League Match Cards
Hour of Devastation League Certificates
5 Hours Activity Card
The idea of the 5 Hours Activity Card is to build on the success of Prerelease. Your Prerelease makes a simple promise—you will have fun here, and it will be smooth and efficient—and each additional "hour" is an opportunity for you to stay faithful to it.
It's a replica of the activity card found in Hour of Devastation Prerelease packs, similar to the Trial Card for Amonkhet.
Download it below and give it to any interested player who missed Prerelease.
Large poster
When a player begins to identify with the Magic's stories and heroes, they've migrated into a richer kind of fandom. It's this kind of player that sticks with the game for life.
For most new sets, we provide large, high-resolution posters featuring some of the expansion's pivotal characters to give players another chance to get to know them.
Download the poster below, take the file to your local print shop, and place them in your window or the front of you store. If you really want something lasting, print them on matboard or canvas.
Hour of Devastation flyers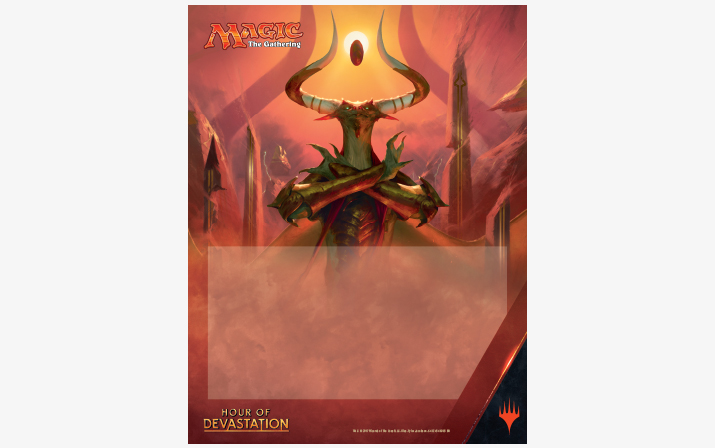 Social media marketing is crucial, but it's a mistake to lean on it without support in other channels.
This flyer is meant to help promote your events in any space you want to get the word out, plus it makes a great bag stuffer.
Download it below, customize with your event info.
Magic table numbers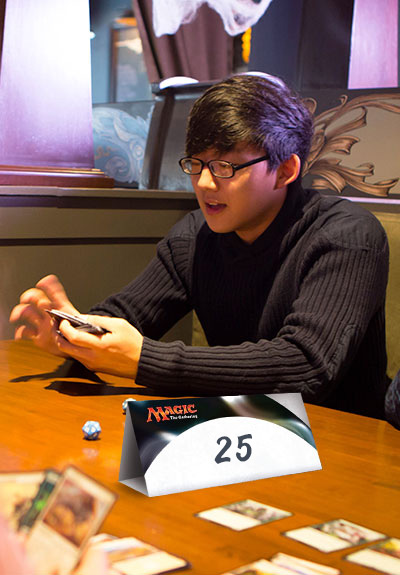 According to the Corporate Executive Board, increasing customer retention means reducing customer effort: 94% of customers say they'll return and 88% of them say they'll spend more money when they're offered an "effortless" experience.
Table Numbers are essential to creating an effortless experience at your events. We provide new ones for each set.
Download them below and add numbers (the .PDF includes a field to make it easy). Print them, then cut and fold them according to the instructions. Then place them around your gaming tables so players can easily connect with their opponents.