Get New Eyes on Your Store
June 1, 2016
|
1 min to read
Eternal Masters is just around the corner, and stores and players are ready to crack packs and draft the exciting new set.
Take pictures of your drafts and share exciting moments, using the hashtag #MTGEMA, and get your store seen by the greater Magic community.
In the past, fantastic photos from retailers have been featured on the WPN and Magic website, and some stores have even received fun surprises like this: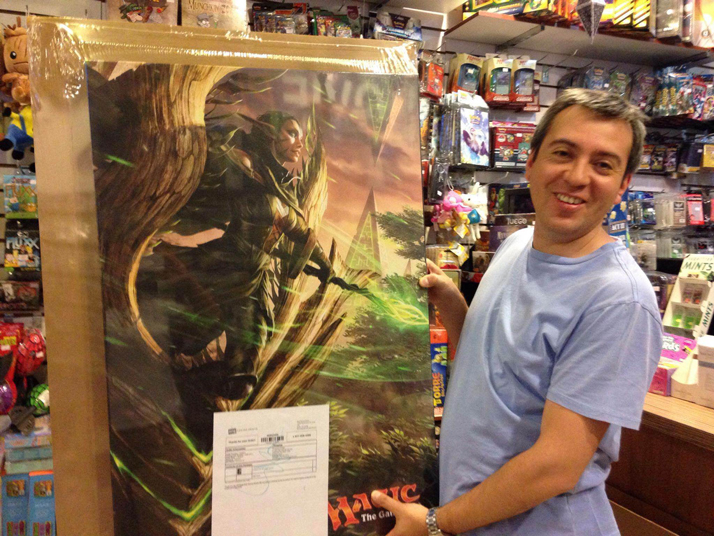 We sent this canvas-wrapped artwork to Movieplay Funstore in Chile, after featuring their photos in our Oath of the Gatewatch Prerelease slideshow.
Surprise Us!
Encourage your players to post and amplify your store's presence, and get creative with your posts.
While we love seeing photos of players drafting and opening exciting cards, showing off something fun, creative, or interesting that happened in store will increase the chances of your post getting shared, seen, and/or featured.
How to Share Your Photos
On Twitter, tweet your photos using #MTGEMA. For the most exposure, tag @wizards_magic and @wizards_WPN as well.
On Facebook, share your photos from your page with your community, and share the link in the Wizards Play Network Facebook group.
You can also send photos and stories to WPNStories@wizards.com.
Share the excitement and fun of Eternal Masters with #MTGEMA!