Give Your Customers 14% More Rares Per Box
September 27, 2017
|
2 min to read
Ixalan's launch is just days away and that means starting this Friday, any customer who picks a full display of Ixalan gets one of these special promo packs loaded with rares and foils from recent sets.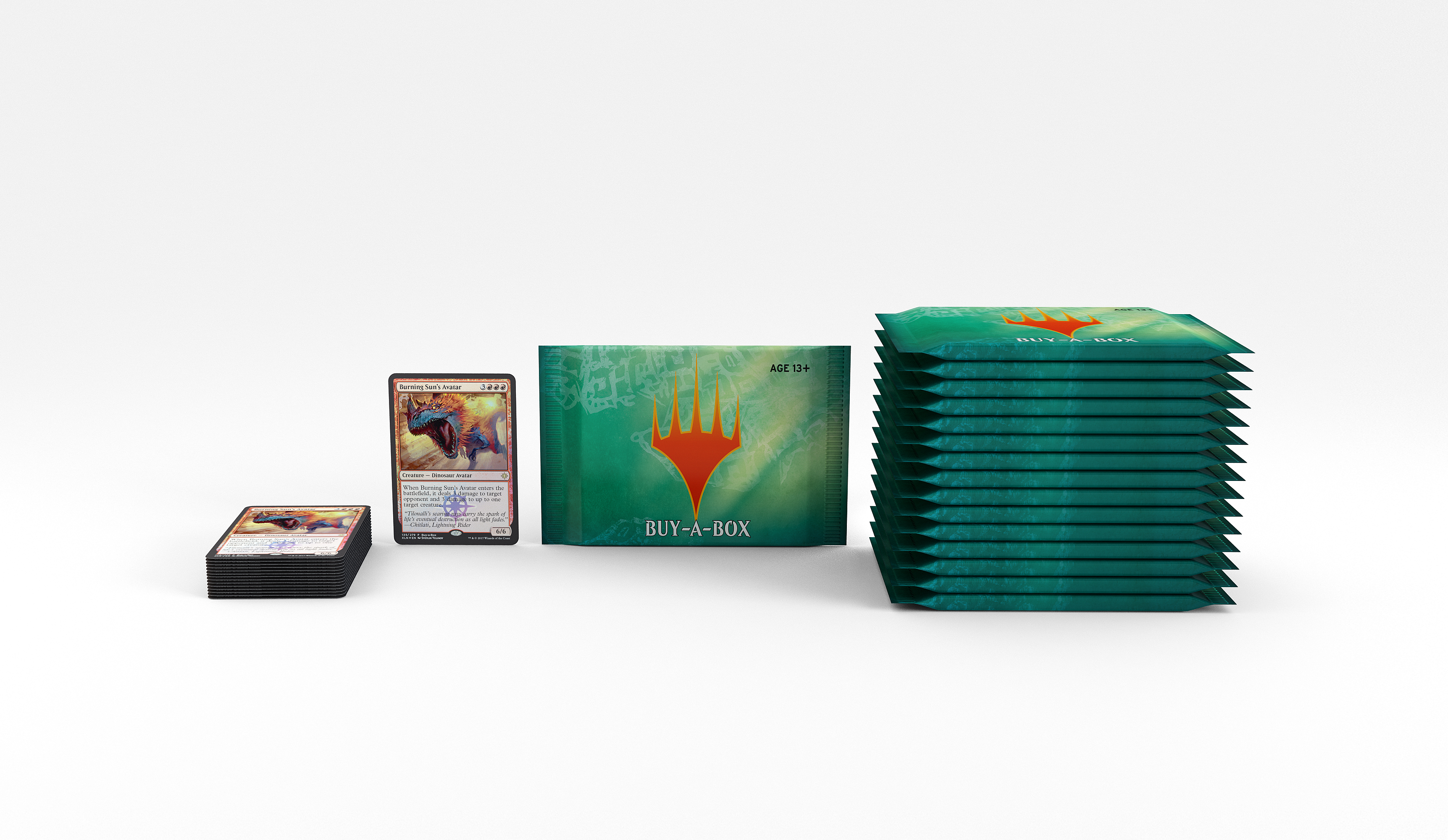 The promotion's goal is pretty simple: send more players your way to pick up boxes. Here are three easy, cost-free ways you can help reach that goal.
1. Use These Ads On Social Media
These are the ads Wizards has been using to support the promotion online. For a quick-and-easy way to drive box sales, download them here under the "Social Media" tab, and drop them on social media.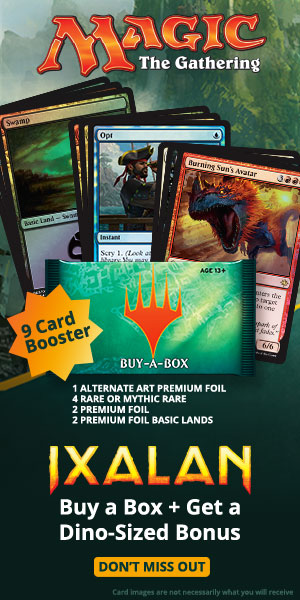 2. Be Ready
Probably the most important thing you can do is the most obvious: just be ready. Have the packs nearby. Inform your staff. Make sure customers get their promos without asking for them. All promo packs have been shipped out, so if you haven't seen yours by Thursday, check with Retail Support.
And remember that players get an individual copy of Burning Sun's Avatar as well as Buy-a-Box booster packs, which also contain a copy of that card. Here's a quick reminder of what's in the boosters:
2 foil basic lands illustrated by Rebecca Guay
4 rares or mythic rares from Standard-legal sets
2 foils of any rarity from Standard-legal sets
1 foil Burning Sun's Avatar
3. Plug the Promotion in Your Announcements
This weekend we've got FNM, plus Draft Weekend, with League and Standard Showdown coming shortly after. Take a moment in your announcements to make sure everyone knows the first Ixalan boxes off the shelf come with at least 14% more rares and a handful of bonus foils.
Ixalan launches on Friday. Between then and now, take a few minutes to download our social media ads, prepare your staff for the promotion, and get the word out at your events.