How 1 Store Hit Advanced Plus in Under 6 Months
August 14, 2015
|
3 min to read
When they signed up for the WPN in October, Brian Mitchell and his partner Scotia Buchan of A Muse N Games set a goal of climbing the ladder of store levels as quickly as they could.
After making it to Core level, they asked themselves "What else can we do to get new players in the store?"
Here's what they did to attract new players, find their niche, and rocket up to Advanced Plus level in six short months: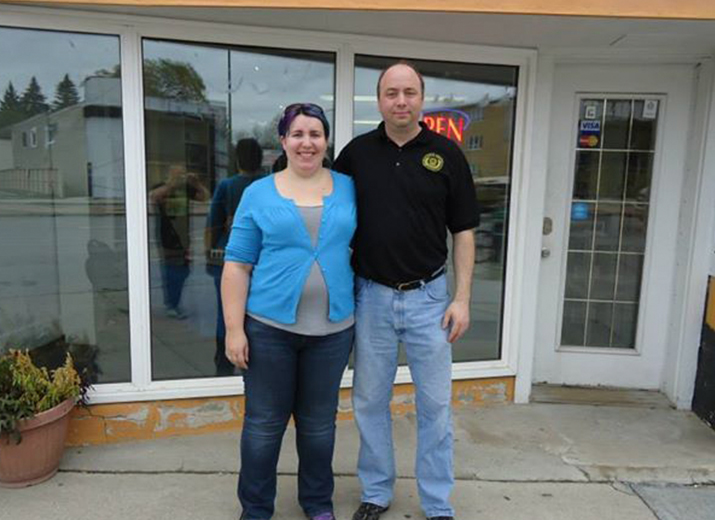 Offer Events When Players Want Them
Other local stores offered many events in the evening. But Brian noticed that many customers were not able to attend, due to their work schedules.
So he created "Midday Magic:" a no-pressure, no-hassle environment where players get to come out and play whatever format they want.
Offer Formats Players Want
Brian also realized there was high demand for Conspiracy Drafts, but no other stores in the area were running those events.
At their first Conspiracy draft, players from around the area, including three local judges, attended to welcome Brian and Scotia to the Magic community and to thank them for running an event they have been desperate to play.
Foster a Welcoming Environment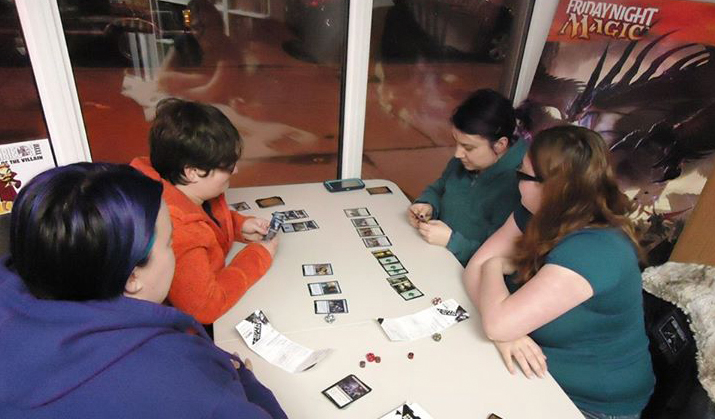 With the help of a local judge, Scotia started a new chapter of the Lady Planeswalker Society, an organization dedicated to creating welcoming environments for women (and everyone) to learn Magic. New players started pouring in week after week.
Plan an Inclusive Event
After discovering their niche, A Muse N Games was getting closer and closer to Advanced level but there was one obstacle standing in their way: run and report an event with at least 32 players.
They settled on a Mini-Masters event, a format they felt would be accessible to all levels of players. They asked players to help them, explaining the benefits of the Advanced level, and encouraging them to bring a friend to the event.
They also leveraged the excitement of the recent release of Modern Masters 2015, by promising each event participant would get to purchase up to 5 packs at MSRP, guaranteed.
Finally, a distributor happened to offer a promotion for Dragons of Tarkir that included one copy of Duel Decks: Anthology as a bonus. They took advantage of the bonus, then offered to reward players who brought a friend with a chance to win it.
The event was a huge success: Fifty-five players showed up, more than enough to hit Advanced level.
"One girl brought her whole family! Eight people; most of them had never heard of Magic: The Gathering!" Brian recalls. "It was the perfect storm."
Rally Players to Join the Cause
As word spread of their fantastic Mini-Master event, more and more new players began to try out the store. Brian set up a whiteboard to keep track of the number of new players they needed to make Advanced Plus.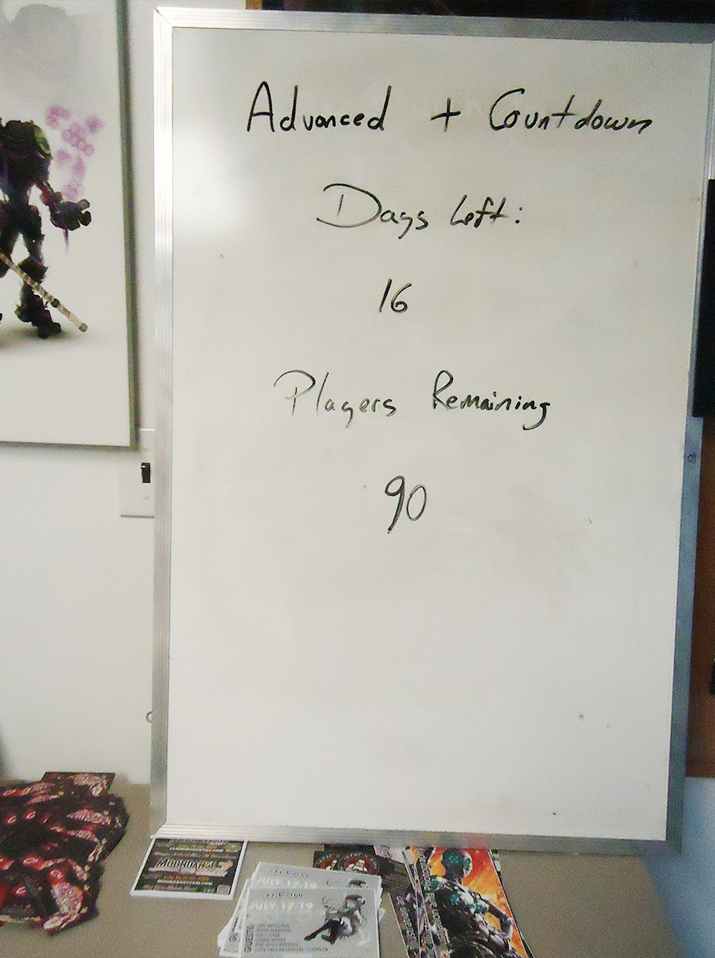 Players loved the whiteboard and asked if they could update it whenever a new player registered.
Then a regular player brought his young daughter in for her very first Magic event. As she registered her new DCI number, the whole store broke into applause.
She was the final new player needed to make Advanced Plus!
"People are cheering for me?!" she asked Brian.
She came back the very next day, to the newly designated Advanced Plus store, excited to play more Magic.