How Blue Highway Finds Success Among Stiff Competition
July 23, 2015
|
1 min to read
Magic players are like icebergs.
I'll explain.
Icebergs float because they have a lower density than seawater. Because they're roughly 10% less dense, roughly 10% of them floats above the surface. The other 90% is under water.
For each player you see in your store, there are gobs of them gaming elsewhere: only about 6% of Magic players play in stores. The other 94% are gaming under water, so to speak.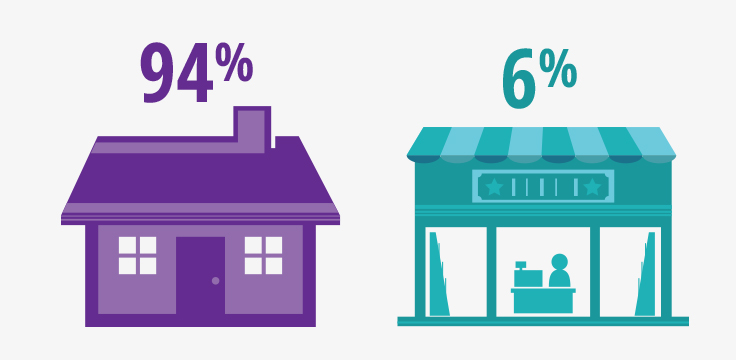 Many of those players are middle-school age, and Blue Highway Games has built their business on bringing them up to the surface, through initiatives like their summer camp for young players.
Summer Camp: More Than a Source of New Customers
Their summer camps are a vital source of new players. But they're also a vital way to deepen connections with existing customers and nurture their sense of ownership in the game.
Here's how it works:
For four days, four hours a day, organizer Colin Meding meets with young players, and each day they learn a new way to play Magic.
Day one: Basic rules, with a focus on deckbuilding.
Day two: Two drafts: one with the current block, another with an offbeat format like Conspiracy.
Day three: Multiplayer: primarily Commander, using decks from the Commander series.
Day four: More multiplayer: including a unique four-player Emperor variant.
The camp has been such a success they do two every summer, and they're forced to cap attendance at sixteen: some players are new, but others are experienced, so individual attention is crucial to ensure value for everyone.
"There are some really brilliant ones," Colin says. "They're way better than me."
Colin's tips for a successful summer camp:
Try short matches: one game, 30 minutes maximum
Keep it to four hours or less (any longer and you'll have to provide food)
Set aside time at FNM to continue their education
Focus on multiplayer (those formats go over the best)
Get your experienced kids to help teach the others
So How Can You Start a Magic Summer Camp?
Focusing on kids has helped Blue Highway find success amid some pretty tough competition: Card Kingdom, one of the most successful game stores in the world, is just minutes away.
"They do a great job for adults," says store owner Scott Cooper. "So we try to find another niche."
And it's worked: Blue Highway's got a great base of young players.
But what if you don't? Scott recommends getting the word out online and through the young players you do have.
"If there's some kids, they're probably playing with their other friends at school or after-school clubs."
It's not too late in the summer to try out this idea. Start planning your camp today!