Impossible Odds Didn't Stop This Store
February 16, 2016
|
3 min to read
Outlaw Gamers is located in the remote location of Golden Valley, Arizona with a population of about two thousand people. The three closest towns of moderate size are about fifteen miles, twenty miles, and sixty miles away.
It might not seem like the best spot to build a thriving game store.
Yet, store owner Ron Roberts did just that, growing from his own garage to an Advanced WPN retailer in just four months.
Here's how he did it:
"Underground" Magic
It started in April of 2015. Ron wanted to gather local players for a fun time with the game he loves. So he hosted a small Commander event in his garage and promoted it on a local gaming Facebook group.
Fifteen players showed up, much more than Ron was expecting.
With no active shop in the area, "the community was starved for more play opportunities," Ron explained. Players would meet at houses, libraries, and even fast food restaurants—and after that first event, they would all meet to play at Ron's garage.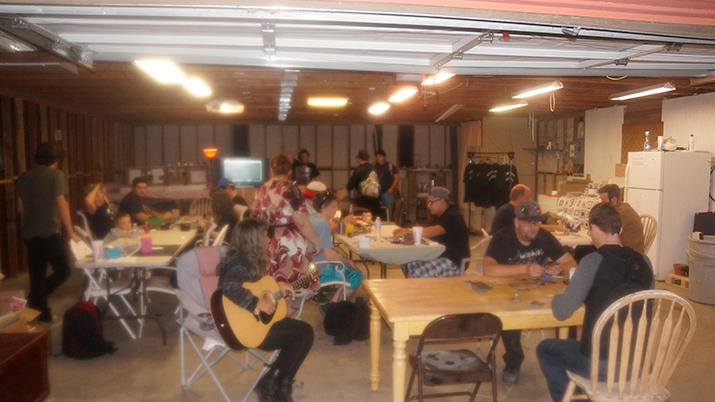 A Community Forms
"The first rule of underground Magic is you don't talk about underground Magic," joked Ron. In reality, it was quite the opposite. Word of Ron's cozy garage started trickling out and then it exploded.
Building community became paramount to his store philosophy because "community fosters loyalty and loyalty fosters the success of your business."
Just two events were held each month and attendance began to grow. By October, Ron had to move into a bigger space—a proper retail space.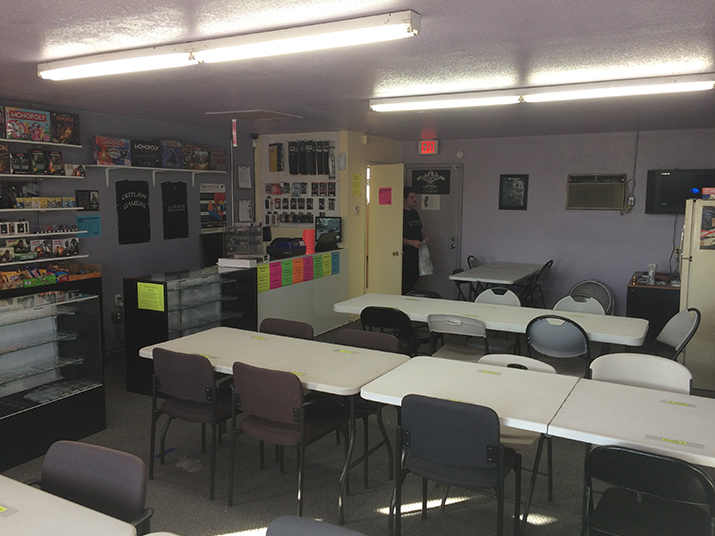 "Groups of players [would] carpool to these events in August, in the middle of the desert, with no air conditioning," just to play in Ron's store.
To encourage more players to do the same, he created a loyalty program to reward those that drive long distances.
Players that bring at least three passengers that are playing in an event get "Outlaw Bucks." This unique currency can be used to purchase any in-store product or event entry.
Soon, the small groups of players from the outlying towns all came together and merged under one banner—the Outlaw Gamers' banner.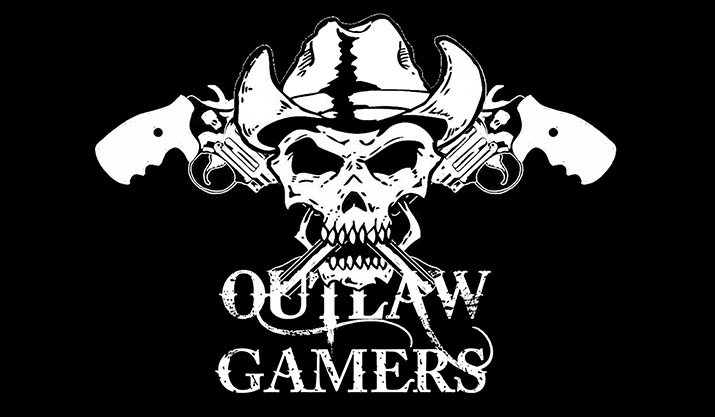 Where Are They Now?
Before the Oath of the Gatewatch released, all Outlaw Gamers needed was a single event with 32+ players to reach Advanced level. Unfortunately their playspace only supports about 26 players. So, Ron set his sights on breaking that limitation at Prerelease.
As soon as he heard that Oath of the Gatewatch focuses on Two-Headed Giant, Ron began hosting at least one Two-Headed Giant event each week hyping the idea of being able to play alongside your spouse, friend, or even a potential new friend.
He explains that hosting the Two-Headed Giant events got his community excited for the new set as they grew more familiar with the format and also helped prepare himself and his staff on running Two-Headed Giant events.
On top of that, Ron rented out a nearby hotel conference space large enough to support the number of players he needed.
Thanks to the loyal community they fostered, the odds were good they'd succeed. And the day after Prerelease weekend, they got the good news that they'd reached their goal.