Join CommandFest Online
November 5, 2020
|
2 min to read
ChannelFireball is hosting CommandFest Online on November 28–29 from 9:00 AM to 9:00 PM PST. The online event is free to join—players just need to buy their Commander Legends packs from you!
Here's how it works.
About CommandFest Online
CommandFest Online is a way for players to play Commander against new opponents from all around the world.
The only requirements to join are access to the ChannelFireball Discord (found here), six packs of Commander Legends, and a webcam setup. (Please note that the Discord is English-only, and players will likely be paired against an English-speaking opponent.)
ChannelFireball will also host a charity stream through their Twitch channel (found here) during CommandFest Online. Players will be able to see great Commander content and donate to affect the celebrity Commander games in real time.
Get Involved with CommandFest Online
Want to get involved? It couldn't be easier—just let players know about the event by scheduling it in Wizards EventLink.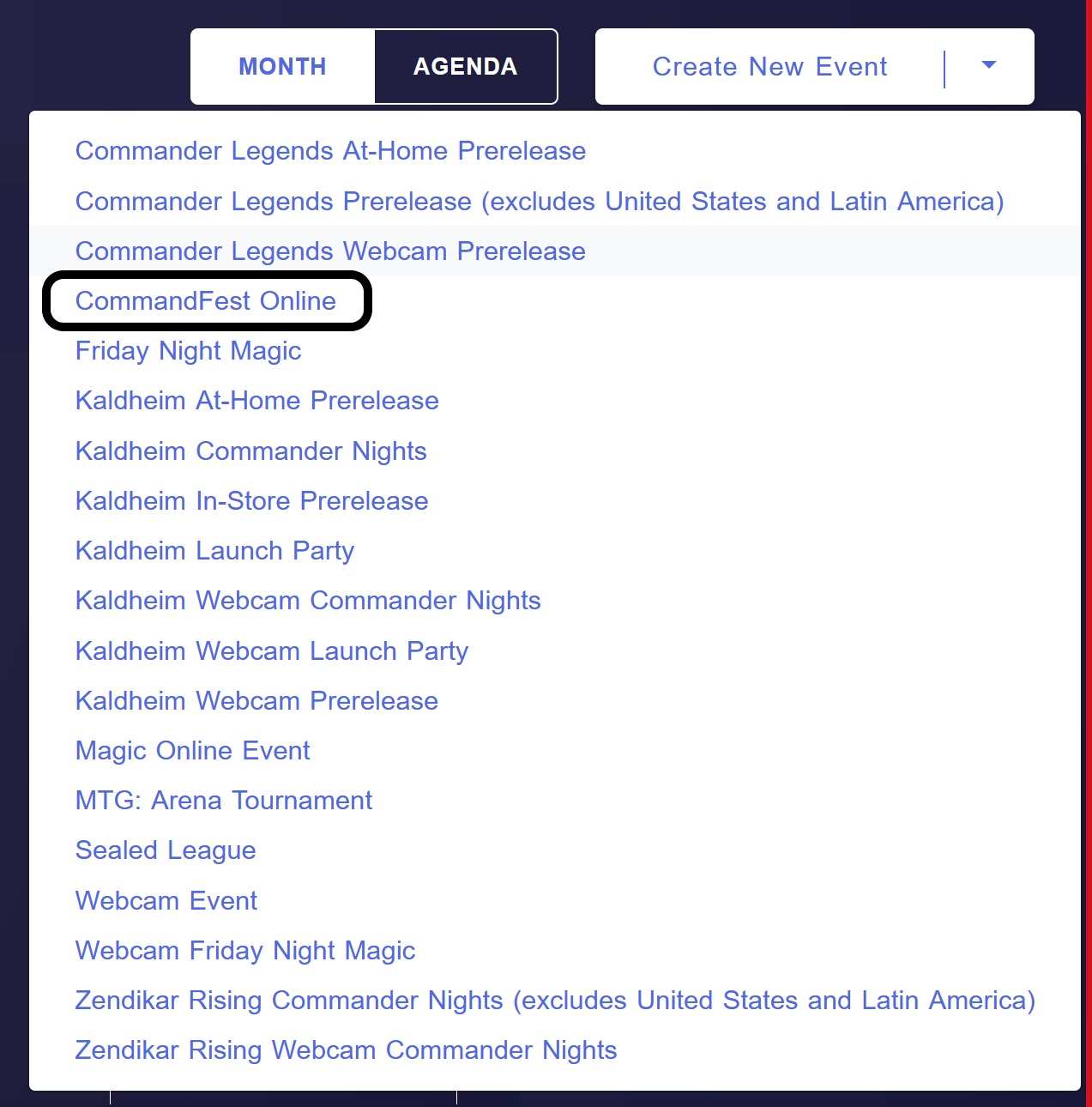 Players buy six Commander Legends Draft Boosters from your store, get their webcam play space set up at home, and join the ChannelFireball Discord channel at channelfireball.com/discord.
Then, they're paired up against three players and play a Commander Legends Sealed match over their webcams.
For a Sealed event, players build a new deck from six unopened Commander Legends Booster packs.
Deck building rules are the same as Drafting Commander Legends: pick a Commander or Commanders and build a 60-card deck with cards that match the Commander's color identity. Players can add as many copies of the same card as they want when building their decks.
That's it!
To advertise the event, download marketing resources like these from ChannelFireball here.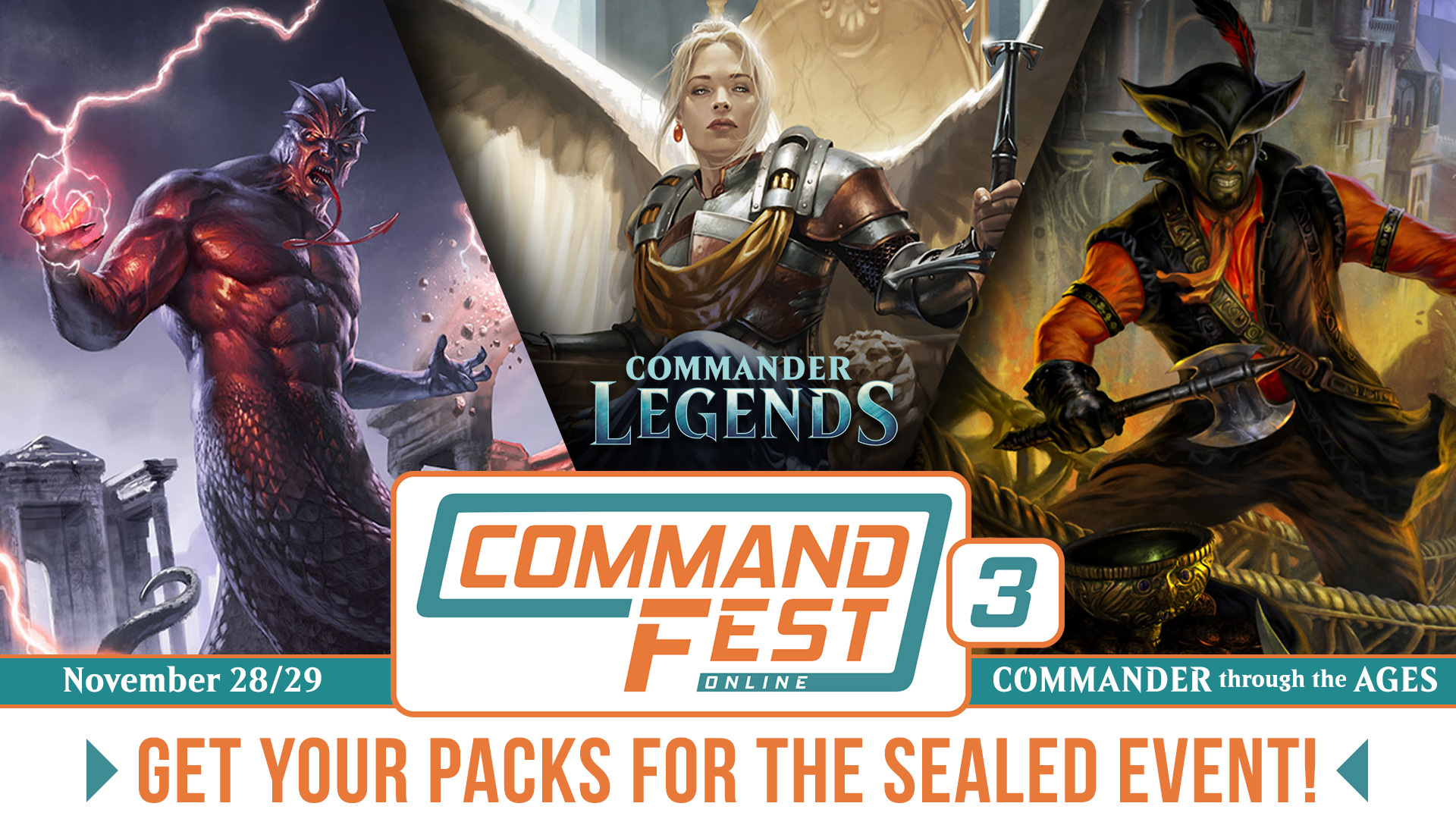 Ready to get involved with CommandFest Online? Schedule in Wizards EventLink today!