Kaldheim Prerelease: 6 Things You Need to Know
January 7, 2021
|
3 min to read
Need to knows:
Kaldheim Prerelease is almost here! On January 29, players will experience Magic's take on Norse mythology in the set's highly-anticipated Viking-themed world.
It also marks the continuation of special Prerelease accommodations to help WPN members give their players the best Prerelease experience possible.
Here are six things you need to know to make the most of Kaldheim Prerelease.
Kaldheim Prerelease will run from January 29 through February 4, continuing the full-week Prereleases we began last year. There will also be no cap on the number of events you can run for the week—host as many as you like.
At-Home and Webcam Prerelease events will be schedulable for all regions in Wizards EventLink, as well as In-Store events for regions where it is available.
Enter players who purchase a Prerelease Pack for at-home play in your events to have them counted for future Prerelease allocations.
Remember, there's no need to stress about your numbers. We'll refer to the highest attendance from among Theros Beyond Death and the last two sets to determine baseline Prerelease allocation for the foreseeable future.
For At-Home Prerelease events, the Prerelease Early Sale Promotion begins whenever you open on Friday, January 29.
Sell full displays of Kaldheim Draft Boosters and provide Prerelease Packs for At-Home events starting at any point that Friday!*
In-Store Prerelease events will still begin at 3 PM local time, but please check your local guidelines. In-store Prerelease events are currently suspended in many regions.
Note that early sale is available for full Draft Booster displays only. Kaldheim Set and Collector Booster displays are not available for sale until the set releases on February 5.
You can sell full displays of Kaldheim Draft Boosters for the entire week of Prerelease, from January 29 through February 4. Individual packs from any leftover early sale boxes can be sold on or after the set release day.
While demand between booster types may vary, Set Booster demand was higher than supply for Zendikar Rising at launch. Set and Draft Boosters are intended to be available well past the release date. Draft Boosters will be reprinted as needed to meet demand.
WPN members can ship Buy-a-Box Promo cards along with any order that qualifies.
The following purchases all qualify for the Buy-a-Box promo:
Full displays of Draft Boosters


Full displays of Set Boosters


Full displays of Collector Boosters


6 Prerelease Packs
The Buy-a-Box promo—Realmwalker—is mechanically identical to the version found in booster packs, but this alt-art, extended-art version is only available through the Buy-a-Box promotion.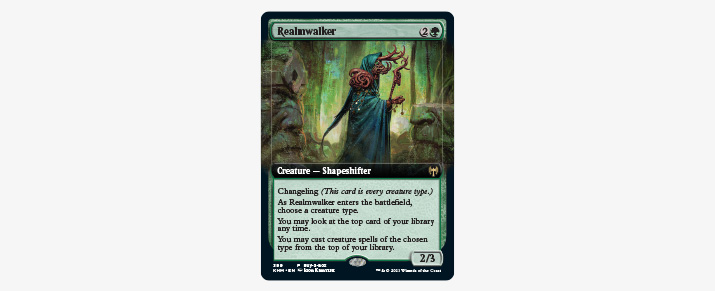 Similarly, WPN members can continue to use Promo Packs as a sales incentive and as a reward for at-home play through the Kaldheim season. So take advantage of the Prerelease Promotions and get your Magic fans excited for Kaldheim preorders!
*Only Set Boosters available for Early Sale Promotion in Australia and New Zealand.