"You'll Never Want to Leave"
November 30, 2016
|
3 min to read
In a commercial zone of Barcelona, Spain, you can find Gigamesh, a spectacular 500 square meter shop that has doubled its business in just a couple of years.
Inside, you will see a comprehensive selection of fantasy and sci-fi books, board games, and trading card games. In the middle of the beautiful store, events and activities take place throughout the day.
I wanted a place where once you set a foot it, you'll never want to leave. —Store owner, Alejo Cuervo
Alejo certainly has done a marvelous job with his latest location.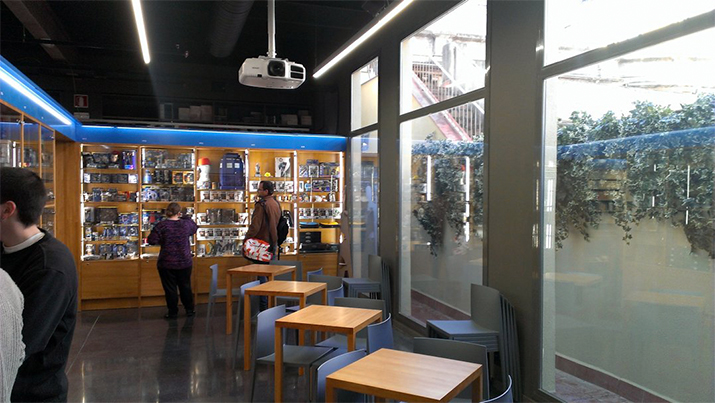 Cuervo used to say that the future of retail belonged to specialized shops and department stores.
When he moved his store into this space two years ago, he combined the two store types creating, "a small, specialized department store" with a focus on hosting community events and activities.
"We planned every single detail from scratch and designed it all, from the furniture to the work areas, to the customer spaces."
In the heart of Gigamesh, you can find a comfortable area for activities and play. This is the place where conferences, panels, book signings, and WPN play programs take place.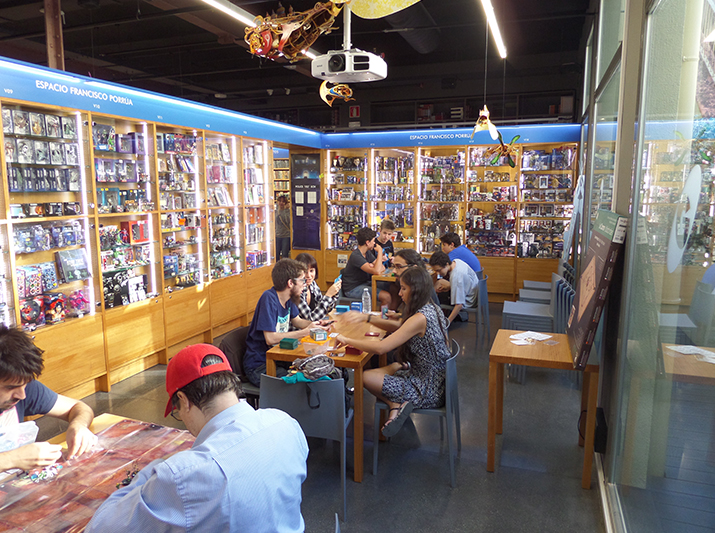 This is the place for the community to gather and has become the engine of the store through frequent events and activities. "The community has a sense of ownership of the space and you can see this reflected in our social media [channels] where members of the community often engage with us as well as each other."
The more activities there are, the more excuses people have to meet with their friends in the store.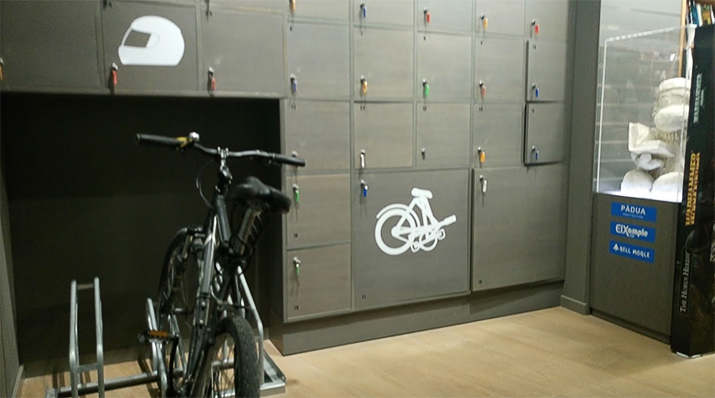 Alejo has even included a bike rack and lockers for his customers to add to that sense ownership.
The new space seems to help draw in a more diverse crowd. In his old location, the customer base was primarily male. But since moving to this new space, Alejo has seen a steady increase in female customers and you can even find baby strollers here and there. "Seeing little kids running around is a wonderful sight."
But his success goes beyond the physical environment he's created. It comes down to his attitude in running his business: Taking care of your customer's needs, providing an inclusive space, and fostering a customers' ownership of the space, he says, helped increase customer loyalty and build a business to last long-term.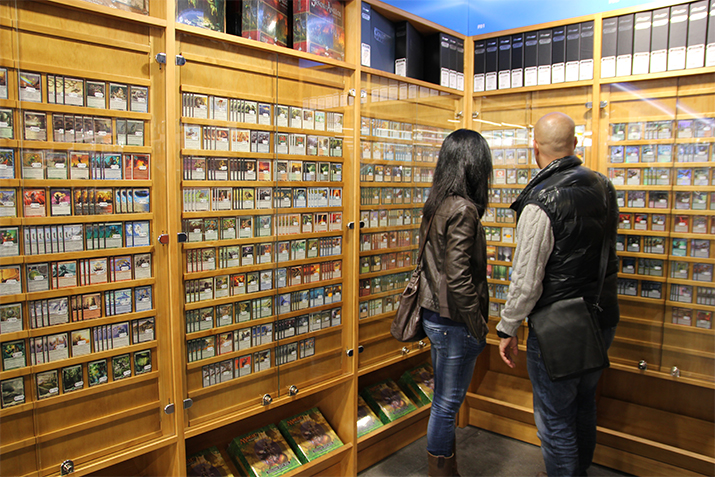 Two years have passed since Gigamesh moved to this new location and the results have even exceeded Alejo's expectations. "At this time, we have doubled our revenue!" All thanks to a great vision and an investment in the key aspects of a quality retail environment.
Store Stats: Gigamesh
Location: Barcelona, Spain (1,600,000)
WPN Level: Advanced
Age: 2 years
Size: 5,300 sq. ft.
Website: www.gigamesh.com/