A New Player Event That Works
August 24, 2016
|
2 min to read
At Livraria Colecionador, we've been selling Magic: The Gathering since Fallen Empires, and we've been evolving along with the game for more than twenty years. But one thing has been constant: we've always struggled to bring new players into the community, because they tend to be intimidated by the more experienced players.
Last June we got around that problem by running an event exclusively for beginners, using Welcome Decks that we requested from Wizards. The event drew almost fifty players and instantly improved our Friday Night Magic attendance!
Here's how it worked:
A New Player Event That Works
First, we invited our veteran players to conduct a brief workshop, explaining just enough of the basics so that brand new players could participate. They gave a presentation that took about twenty minutes, keeping explanations short so that the excitement wouldn't drop.
Welcome Decks come with two mono-colored, thirty-card decks. Players used one of the two decks for round one and the other for round two. This prepared them for the third round, in which they combined the two decks and competed with a single, two-colored, sixty-card deck.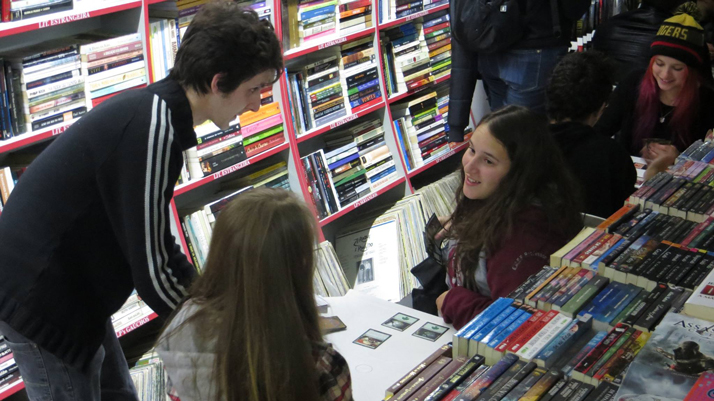 The Key to the Event's Success
We had forty-six Welcome Decks available for the event, and we used every single one of them! About thirty of the players had never held a Magic card in their hands, and a spirit of camaraderie permeated the event. Everyone tried to help each other spontaneously and voluntarily.
That was the key to the success of the event. Because it was just for new players, they got to see the social nature of the game—something that doesn't always happen when we promote more competitive tournaments.
Even though this was a free event, the outcome was a considerable increase in sales. Not only on the day of the event, but also on the following week—especially of the Intro Packs. Those who participated were already inclined to build a better deck and bring their friends.
Many of them were asking when our next demo day was going to be—and for the FNM after the event, we had double the amount of participants!
Store Stats: Livraria Colecionador
Location: Caxias Do Sul, Brazil (Population 415,000)
WPN Level: Advanced
Age: 4 years