Optimize Shelf Displays
November 14, 2014
|
1 min to read
Optimize your shelf displays with this simple diagram!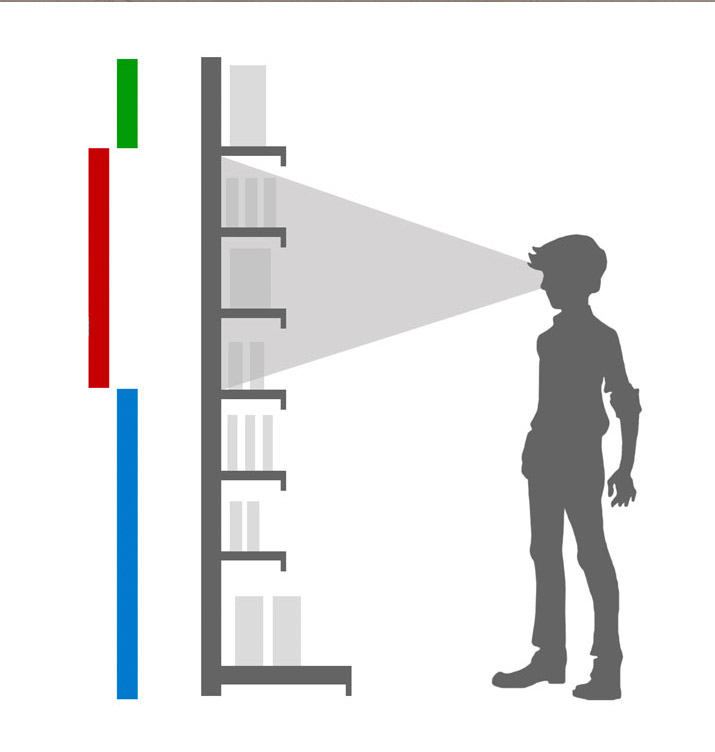 Red Zone (4-7 ft. from ground)
This is where customers will look first.
Feature new products and products for impulse purchase.
Blue Zone (0-4 ft. from ground)
Customers will have to search for items in this zone.
Feature slow-moving and lower-margin products.
Green Zone (7+ ft.)
Outside of customers' direct view and reach.
Display signage here to draw them from afar.
In All Zones:
Avoid clutter
Group like items together (by brand, theme, or audience)