Oversized Card Incoming
December 16, 2016
|
1 min to read
Standard Showdown: Kaladesh concludes this Saturday and we would like to thank the WPN members that participated with an oversized surprise.
Any store than ran and reported at least one Standard Showdown event will find an oversized Oath of Ajani card in their January Friday Night Magic kit card (card measures 19.5'' x 26.5'' for North America; exact size may vary by region).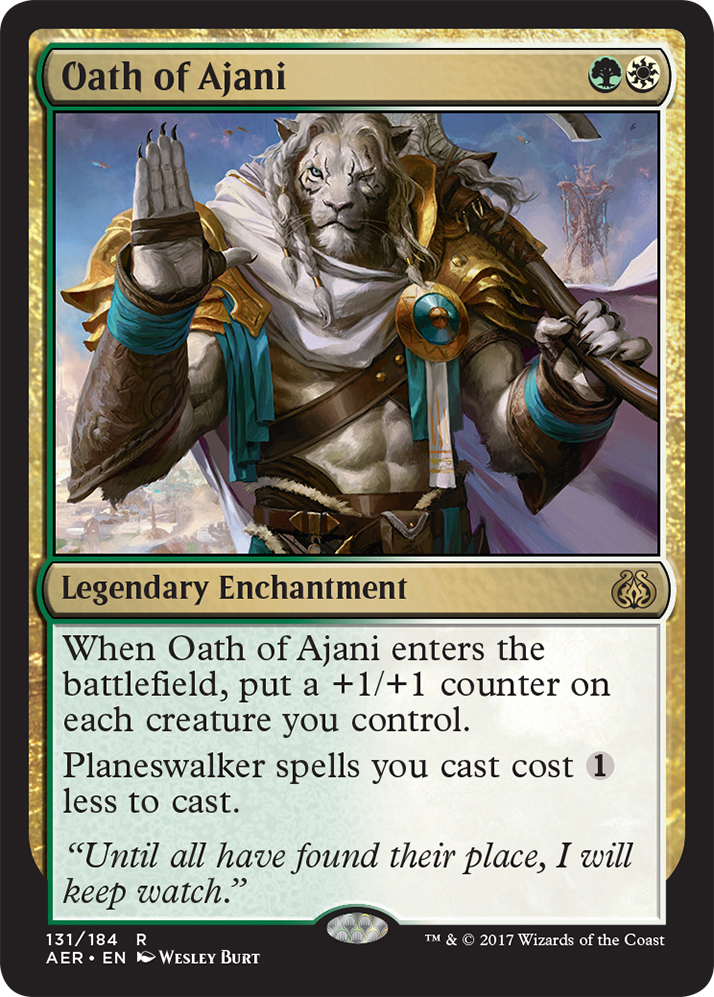 How Can I Use the Oversized Card?
Enjoy putting this gorgeous oversized card on display, use it to help promote your upcoming Aether Revolt events, or give it away to a lucky individual!
If you have further questions, please don't hesitate to reach out to your support team.
Thank you all for participating and providing your feedback!