Preview Your HOU Kits
June 19, 2017
|
5 min to read
Take a look at what's coming in your Hour of Devastation marketing kit and begin preparing for your HOU event season!
Note: All kits will deliver beginning June 19, except for Standard Showdown, which will deliver beginning July 10.
HOU Marketing Kit
HOU Prerelease: July 8–9
Kit delivery window: June 19–23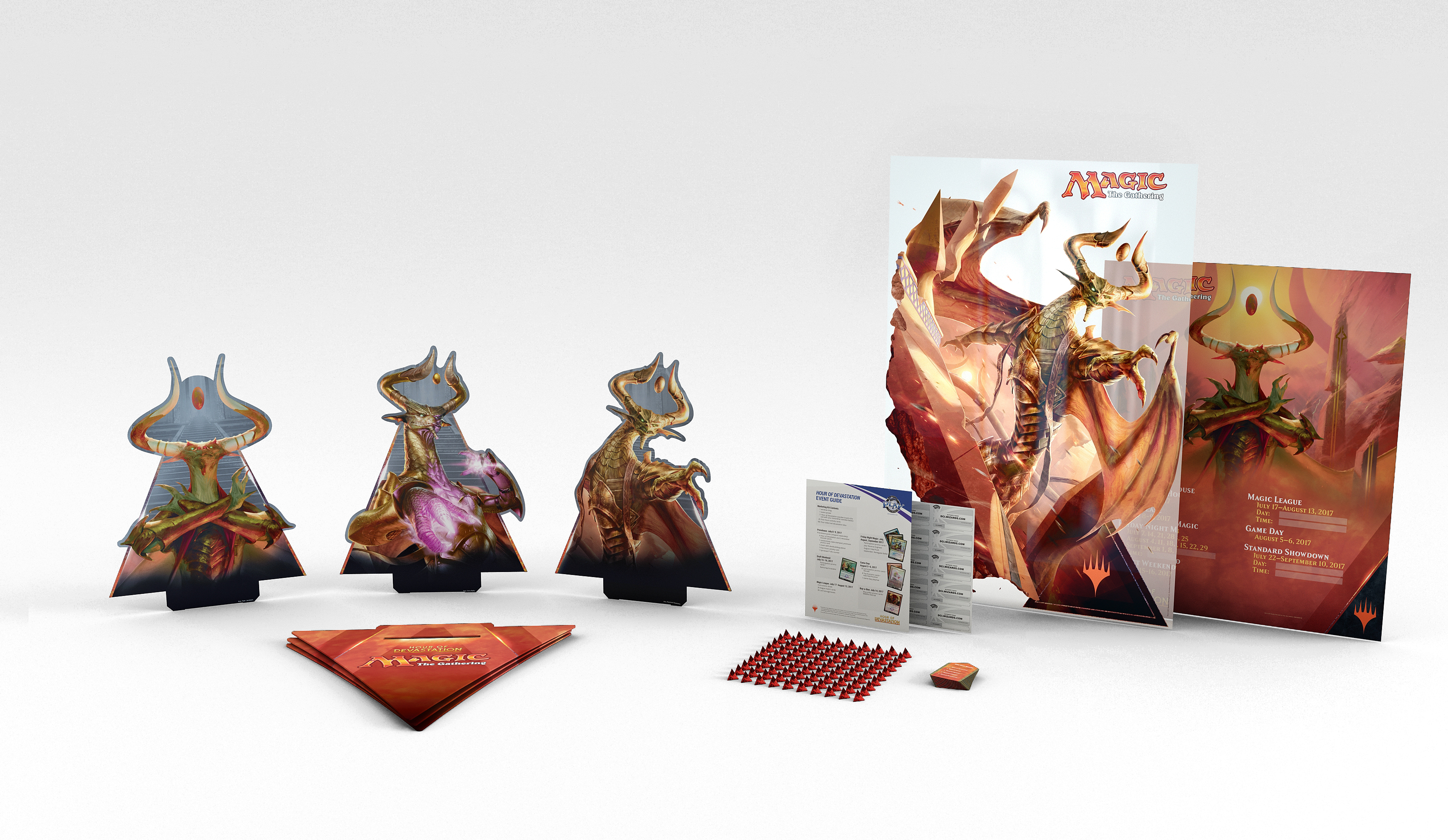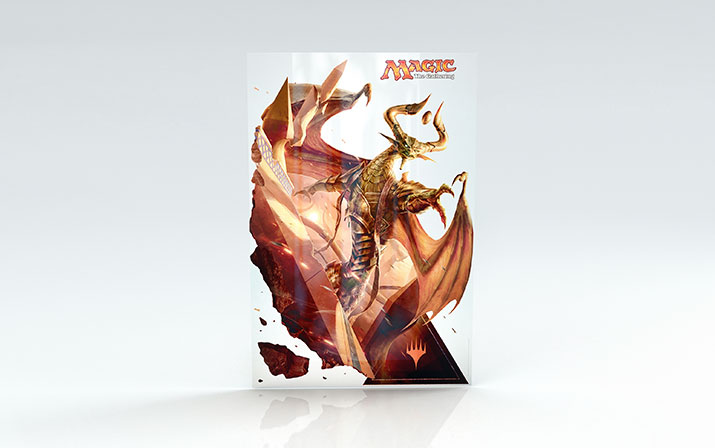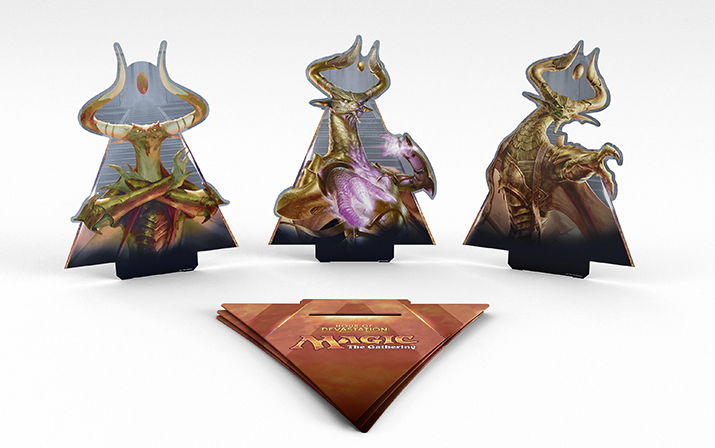 Use these inserts to update the standees you received with your Amonkhet marketing kit.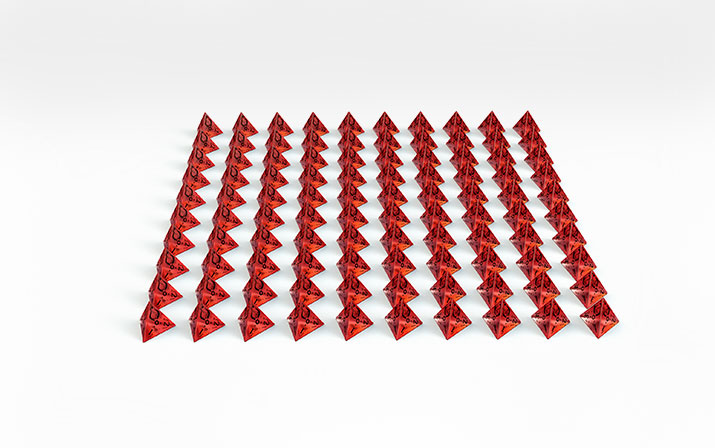 If your store scheduled Prerelease, you'll receive a single shipment of 100 four-sided Hour of Devastation dice. Reward players with one of these rare four-sided counters for each achievement they complete on the Five Hours activity card, found in their Prerelease packs.
You'll receive 20 additional cards to offer players who do not attend Prerelease. You can download additional cards from the Marketing Materials page under "Event Accessories."
Magic Open House
Magic Open House: July 1–2
Kit delivery window: June 19–23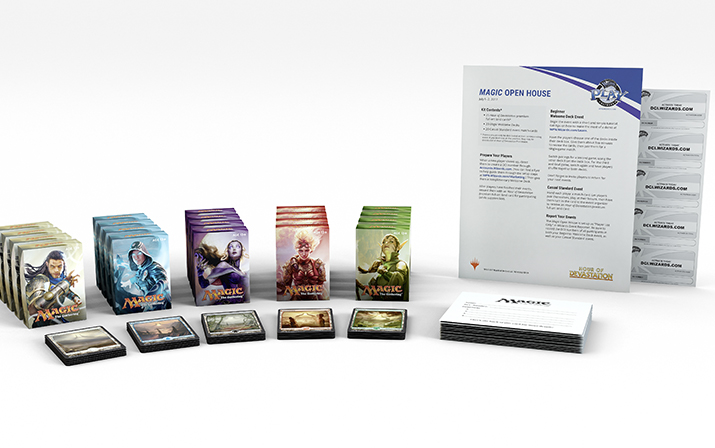 At Magic Open House, introduce players to the game with a learn-to-play session, and invite them to meet your community with a relaxed Standard event. If you need more Welcome Decks, contact Retail Support.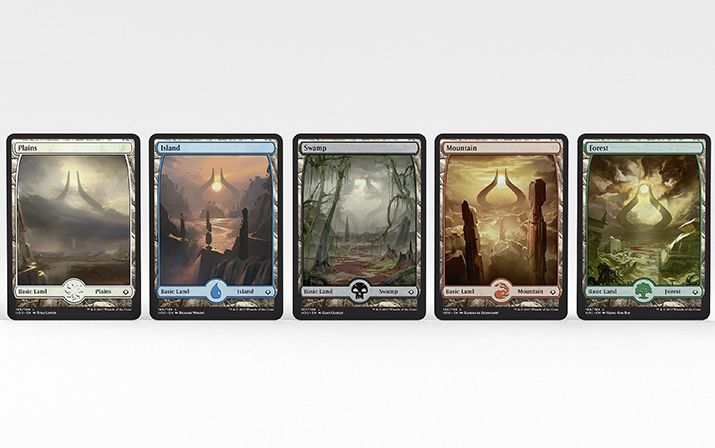 Hand out these premium, full-art basic land cards featuring art from Hour of Devastation to all participants.
Draft Weekend
HOU Draft Weekend: July 15–16
Kit delivery window: June 19–23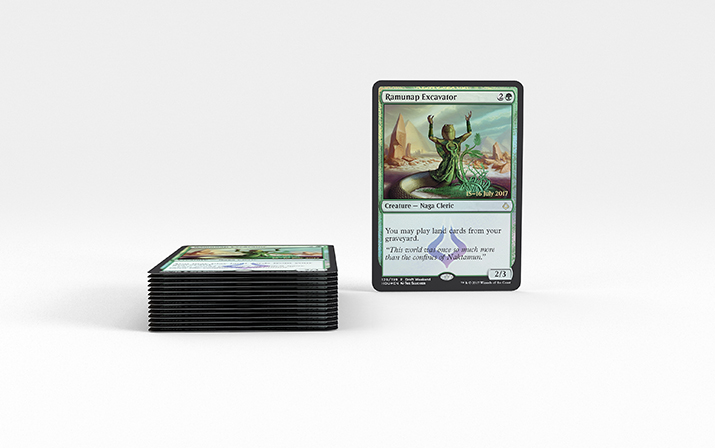 Celebrate the release of Hour of Devastation with a weekend of both on-demand and scheduled drafts.
Magic League
HOU Magic League: July 17–August 13
Kit delivery window: June 19–23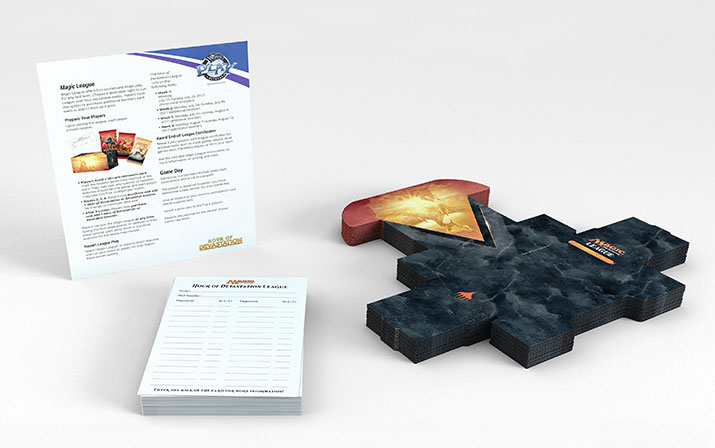 Magic League habituates the game for new and interested players.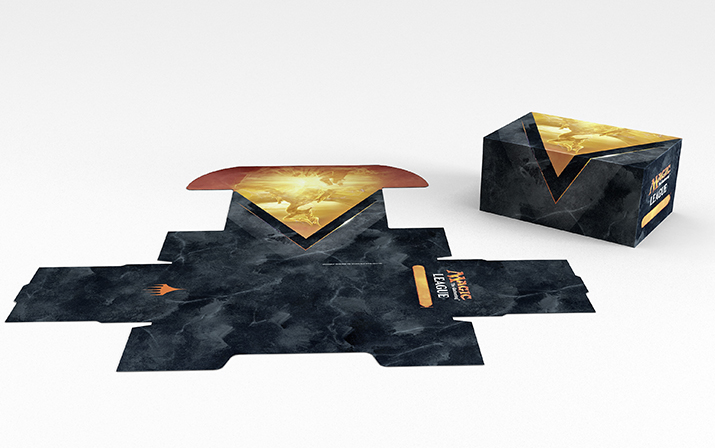 Give these to league participants to store their league decks. Some stores create displays of league boxes in order to promote participation in the program.
Buy-a-Box
HOU Buy-a-Box: July 14–September 28
Kit delivery window: June 19–23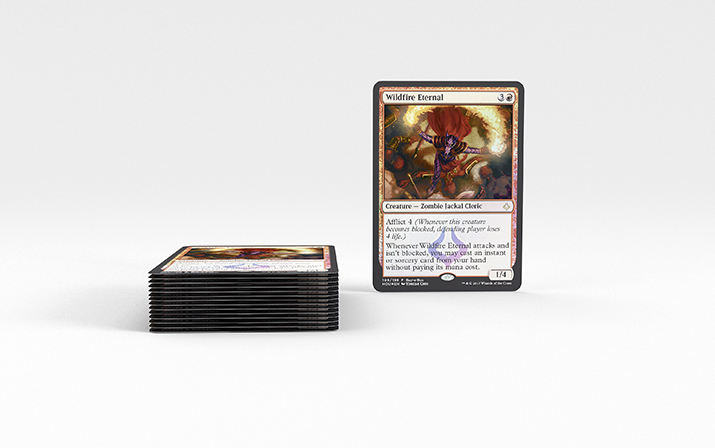 Your store will automatically receive Buy-a-Box promos (quantities based on store level) to hand out to each consumer who purchase or preorders a full booster display of Hour of Devastation. After 6 months from the on-sale date, the cards may be distributed at your events to create a great play experience.
July FNM
July Friday Night Magic: July 1–31
Kit delivery window: June 19–23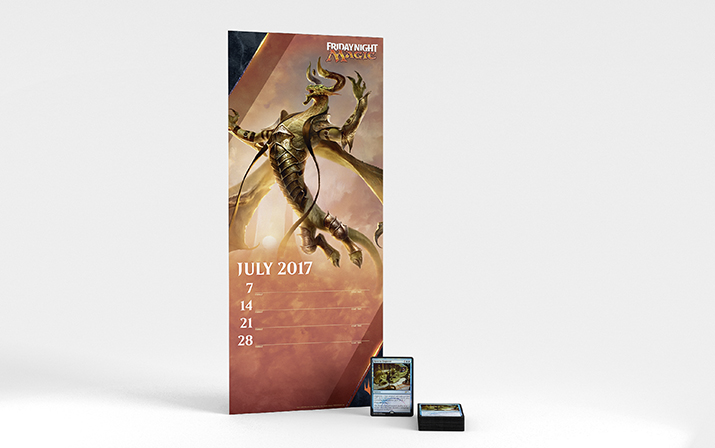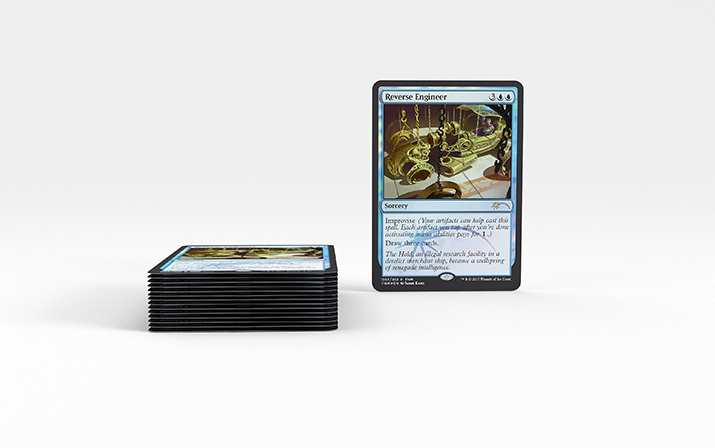 You'll receive this promo card for the month of July to distribute to Friday Night Magic participants as you see fit.
Standard Showdown
HOU Standard Showdown: July 22–September 10
Kit delivery window: July 10–14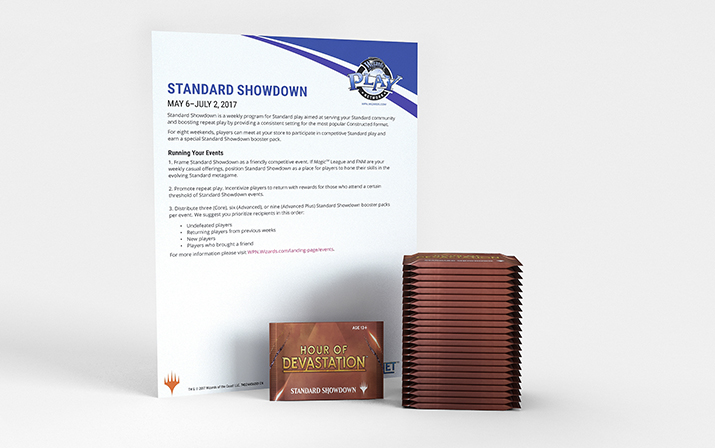 The number of Standard Showdown packs you'll receive depends on your level and the number of events you scheduled.
Game Day
HOU Game Day: August 5–6
Kit delivery window: June 19–23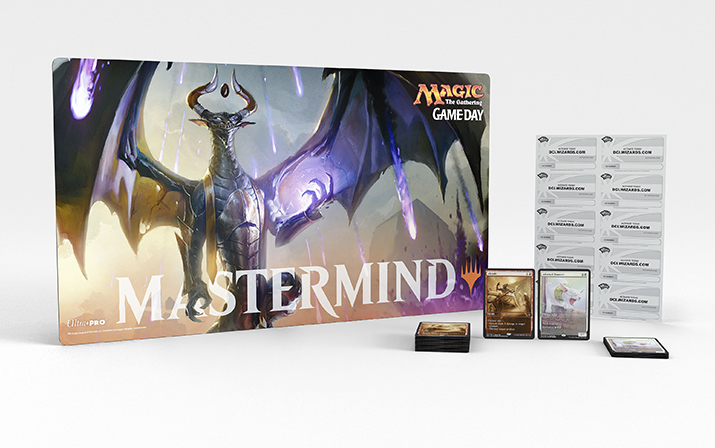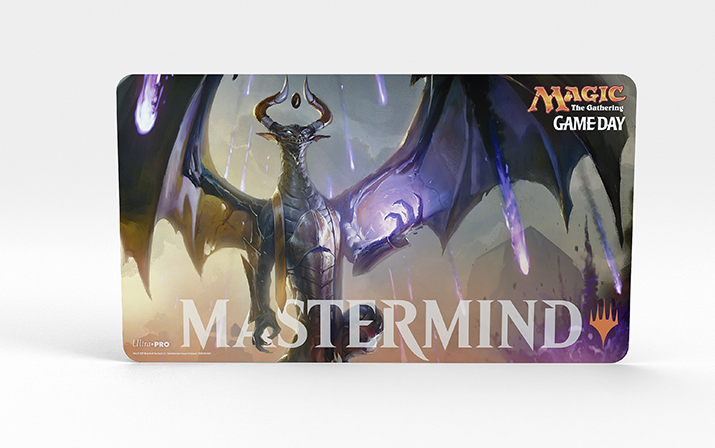 Find out who in your community is a true mastermind with Game Day.