RIX: What to Know Before You Schedule
October 30, 2017
|
4 min to read
Rivals of Ixalan scheduling opens today!
Here's what's new this time around:
It's the Debut of Store Championship
It's finally here! Ixalan Store Championship falls between December 25 and 31 and it comes with full-art promos (the first chance to get a card from Rivals), an exclusive playmat, plus deck boxes for the Top 8. The deck boxes are not commercially available—the only way to get one is to Top 8 Store Championship.
Note that this is Ixalan Store Championship. Rivals of Ixalan Store Championship will schedule with Dominaria early next year. Also, future Store Championships may offer a different suite of rewards, and they may be limited to either Saturday or Sunday; the extra leeway for Ixalan is to help organizers schedule around the New Year's holiday. After Ixalan, we'll collect data and feedback before choosing how to proceed.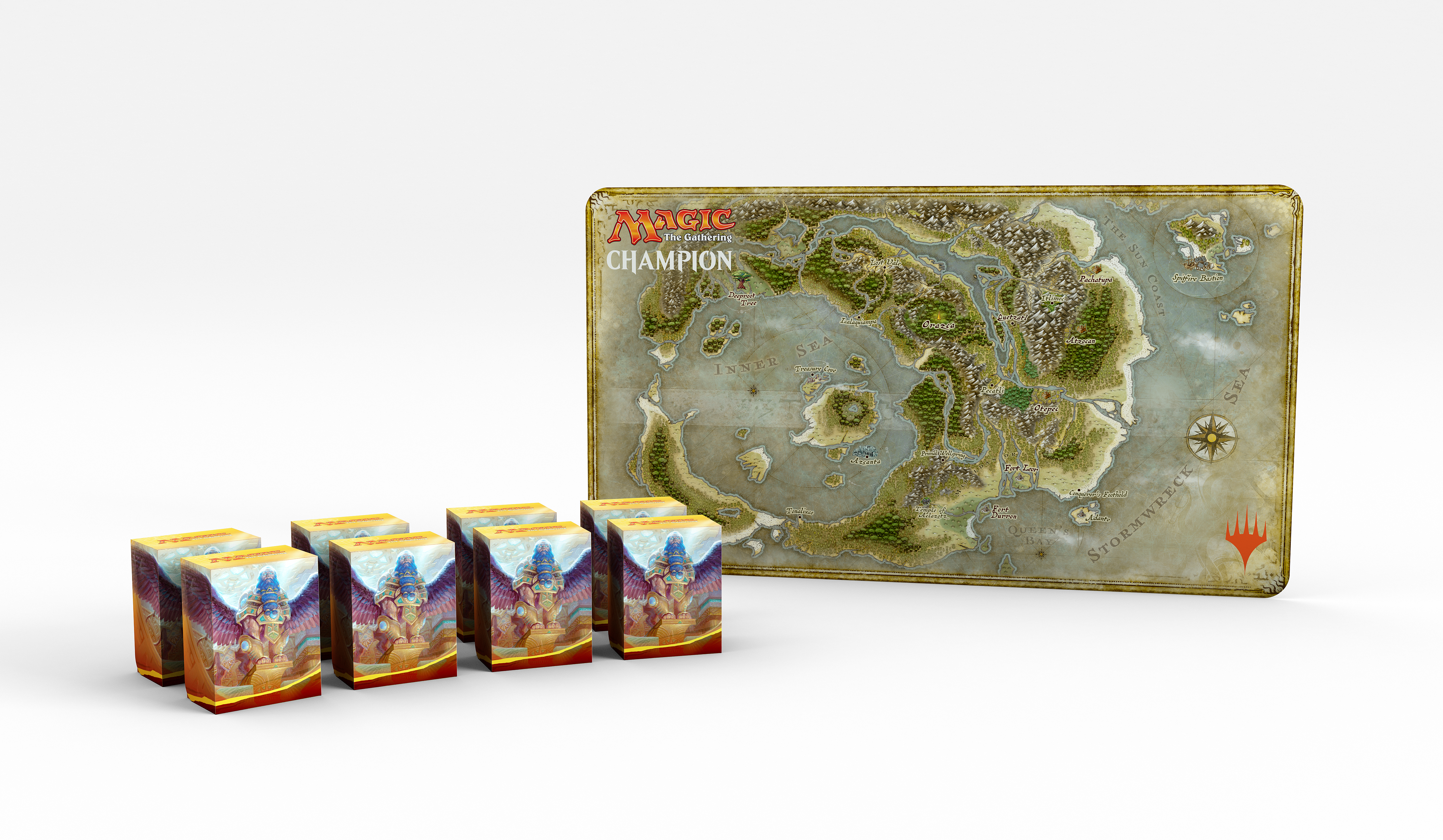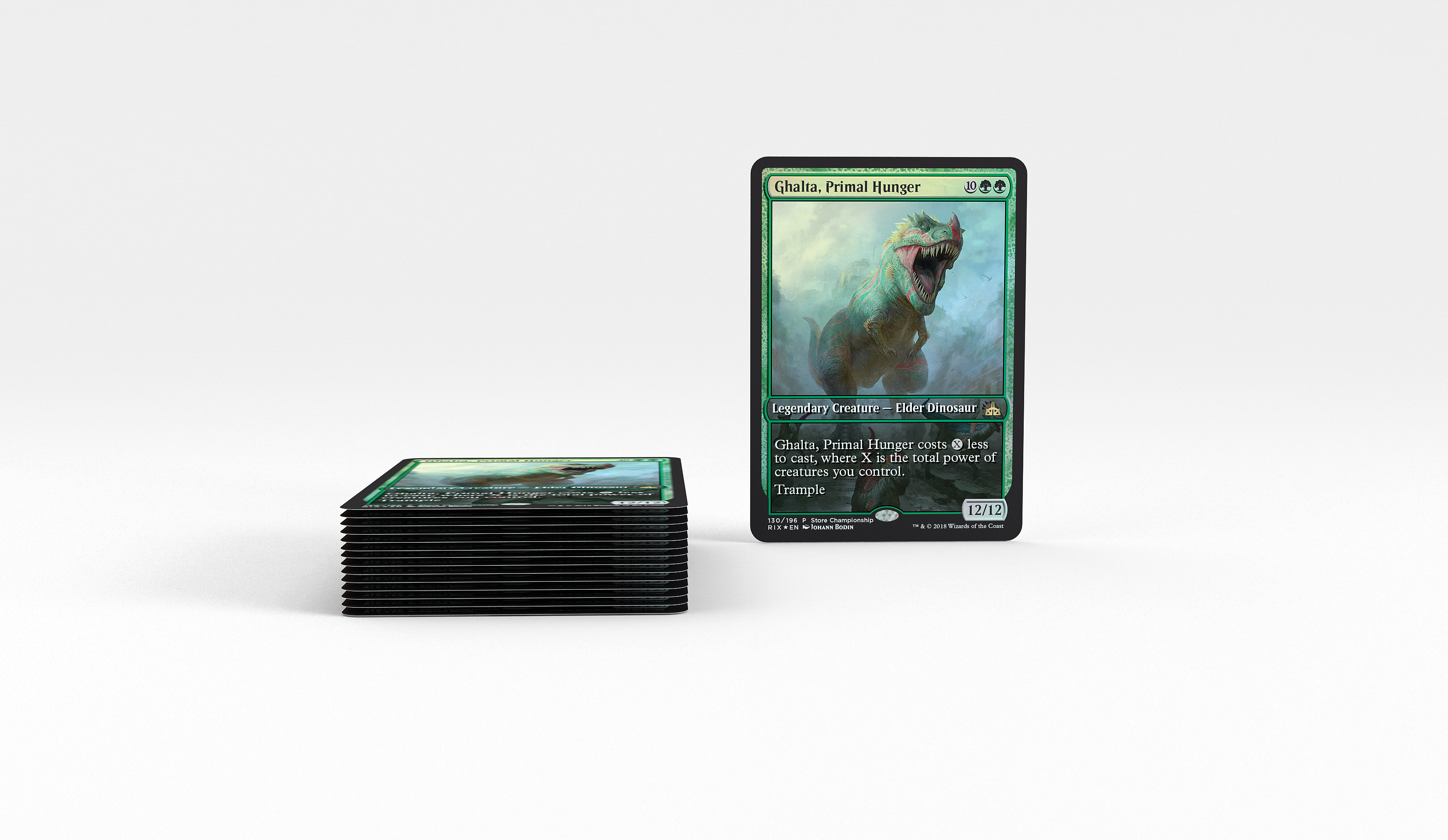 Store Championship is the grand finale of the competitive Magic season. It's the capstone event meant to engaged players all season long. Here's how it works:
Schedule your event as Standard, Draft, or Sealed. Run Swiss rounds based on attendance, followed by a playoff for the Top 8. If you do Standard, run the Top 8 as Standard too. If you do Sealed or Draft, you can do a redraft for the Top 8. Just make sure that's known in advance.
The Open House Promo Is a Merfolk Staple
The goal of Open House is to recruit new players with an introductory event that's designed specifically for them, but it relies on existing players to help bring them in. The promo should help: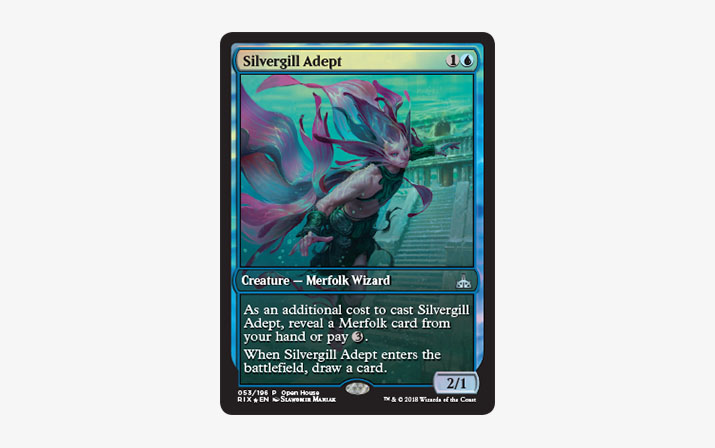 Silvergill Adept
1B
Creature—Merfolk Wizard
As an additional cost to cast Silvergill Adept, reveal a Merfolk card from your hand or pay [3].
When Silvergill Adept enters the battlefield, draw a card.
2/1
Silvergill Adept is ubiquitous in Merfolk decks in every format that they see play, and there's a solid chance the upcoming Standard environment will be no exception. It's here for the first time in full art.
Sign up for Open House and get 25 of these to give to any player that joins Open House.
You Can Run Casual Prereleases, But Only Your Main Events Will Count Toward Future Allocations
We're loosening the rules a little on Prerelease and making it easier for you to move through your entire allocation: you can schedule Casual Prereleases—open play events with no round structure. They'll appear as "Rivals of Ixalan Prerelease Party."
Before explaining further, one very important caveat: players reported in a Rivals of Ixalan Prerelease Party will not count toward future allocations.
You can schedule one per day (one Saturday, one Sunday, concurrent with the main event), and they're Player List Only (no rounds, no pairings, etc). They're meant as a more beginner-friendly experience, an option for players who can't do the main event, etc. Now they can grab a Prerelease pack and participate however they choose.
There's a Downloadable Poster to Make League Even Simpler
League comes pretty close to running itself: start players with three boosters, sell them another each week or after three losses, and let them battle any time you're open. All you're on the hook for is tracking who's picked up that week's pack and who hasn't.
This poster makes all those things easier: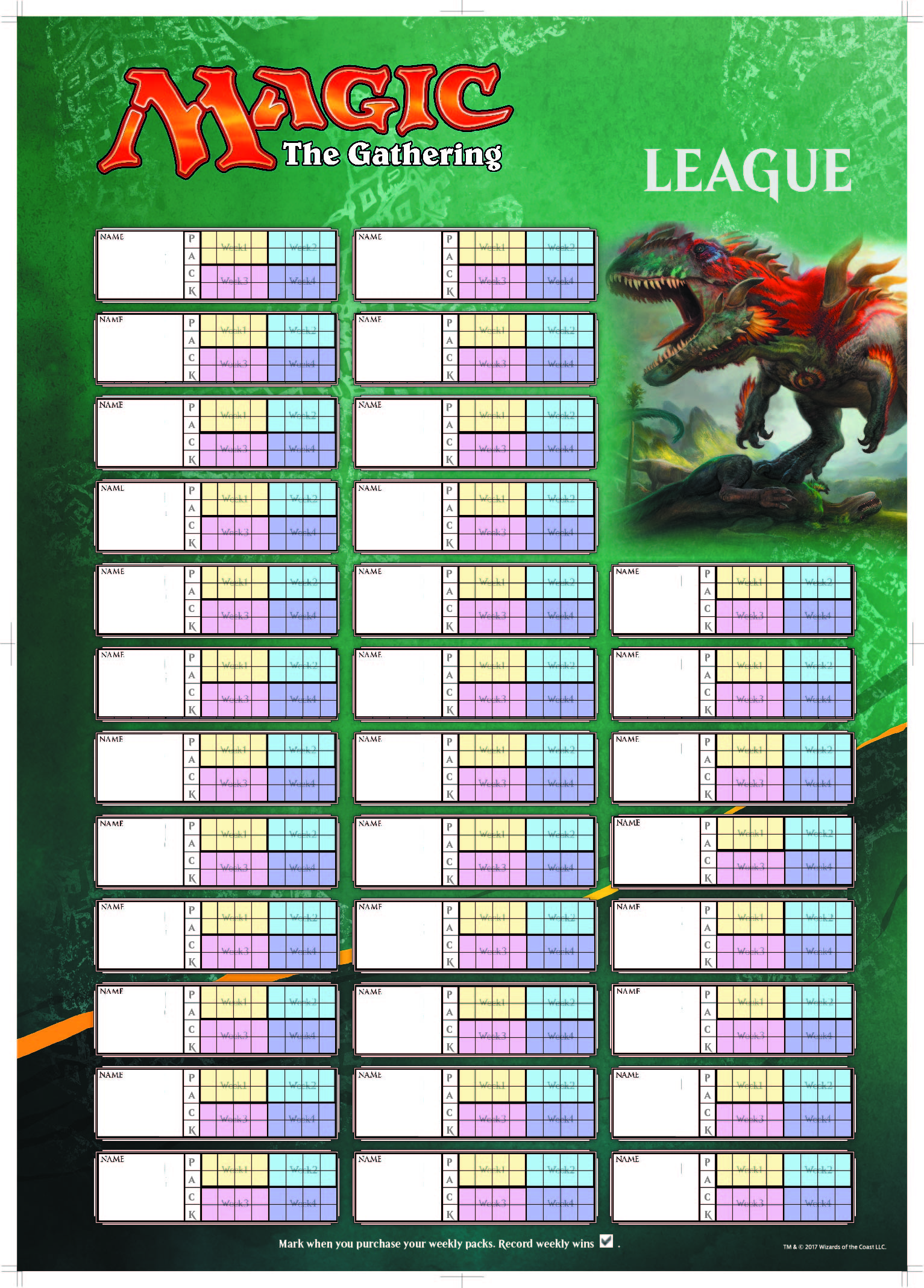 Use the colored boxes to track wins and losses (just a "W" or "L" will do), and the blank boxes to note how many packs that player has picked up. Download it here. (Note that the poster is currently available only as a digital download and in English. After Rivals League we'll collect feedback before deciding whether to produce and localize physical versions for future League kits.)
Check out John Coviello of Little Shop of Magic and Daniel Ortiz of Magicsur Chile on what Magic League does for their stores.
You'll Schedule the Entire Season's Worth of Friday Night Magic
Rivals of Ixalan's FNM season runs from January 19 to April 20, and you'll schedule it all in one sitting. And just like Ixalan, you'll get the whole season's worth of promos in one shipment.
Don't miss out! Boot up WER and schedule your events right away.