The Secrets of Kindle Shop's Success
July 2, 2015
|
3 min to read
We know you love to hear how other WPN stores have risen to success. Here's one story from Kindle Shop, the top performing WPN location in Korea:
When I took over the management of Kindle Shop three years ago, I was very worried about how to compete with other shops. In Korea, game stores are intensely competitive.
Two weeks before re-opening the store, I attended a conference hosted by Wizards of the Coast in Korea. Thanks to their advice, when I got back to the store that night, I had a strategy.
Three months later, that strategy has led my store to achieve the highest records of booster sales and number of events held in Korea. We held sixty-player event within ten days of opening, and we were able to attract more than 200 people to our Prerelease events.
Here's how I got there: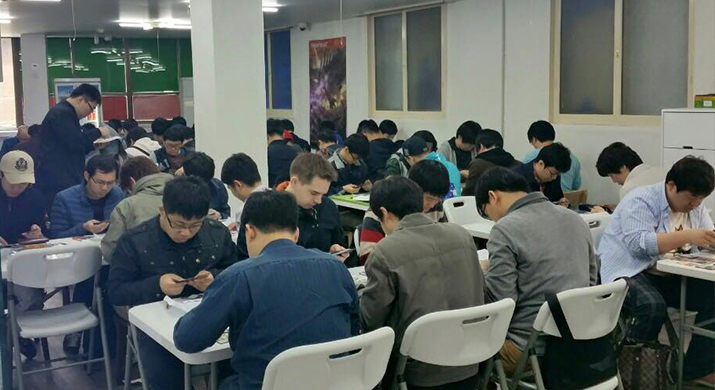 1. Offer Great Customer Service
Everybody wants to buy at a reasonable price. However that is not all they are looking for. A local game store is not Costco. Magic players are not just customers looking to buy supplies.
So, at Kindle Shop, we focus on providing great customer service.
We started with small inexpensive things, like offering candies to customers. It might seem like a very minor marketing strategy, but we got great feedback from customers.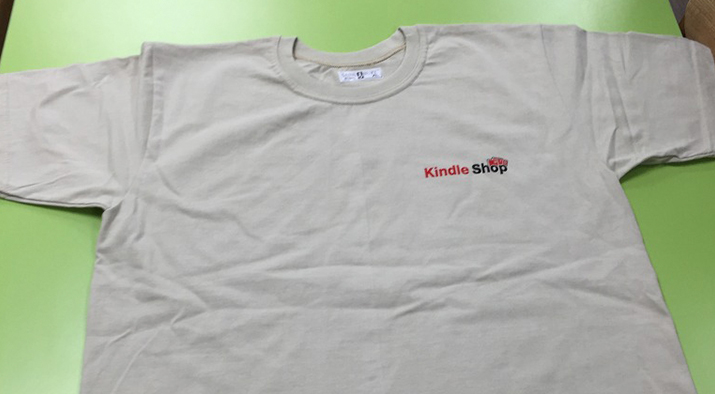 We also made our own store-branded t-shirts, dice bags, and shopping bags. We gave them out to our customers on our opening week and those who visited our shop for the first time. The cost to produce these items was minimal, but they had a big impact on our business.
2. Create a Great Environment Not Only for Gaming, but Also for Shopping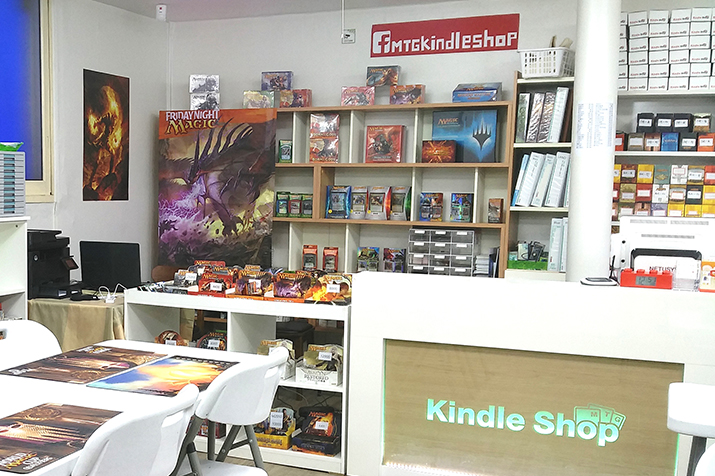 The original Kindle Shop was spacious and had nice furniture. But our display was not suitable for sales.
So I invested extensively on custom-built display shelves and counters. Also, as a WPN article suggested, we installed personal lockers and customer bag storage boxes.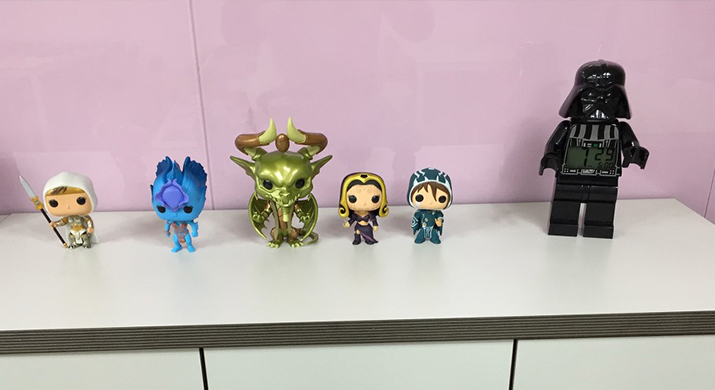 These new additions not only satisfied our regulars, but attracted new players.
3. Build a Professional Online Presence
I realized a professional website, including e-commerce, was essential to be competitive in my market. Using Photoshop for advertising was not enough.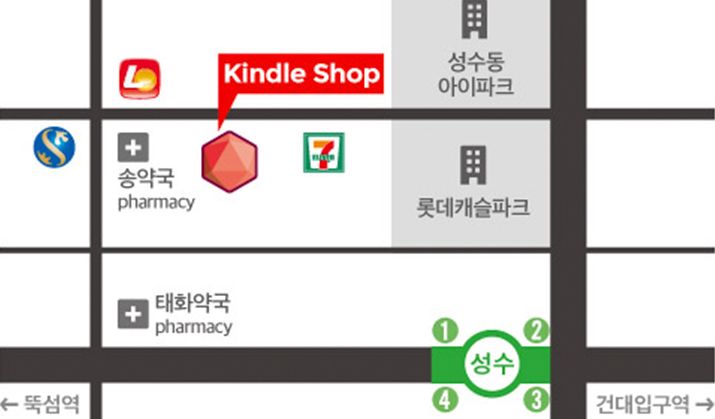 So I hired a professional designer who created images for event banners, characters, shop location maps, and more.
4. Hire Excellent Employees
The old Kindle Shop hired part-timers to divide the work, but to maintain our online and offline sales, I realized we needed full-time experts.
So even though it meant more expenses, I decided to invest in human resources.
Thanks to this decision, we have two Level 1 judges that minimize our customers' complaints and discomfort. They are one of the biggest drivers of our shop's growth.
5. Build Trusting Relationships with Customers
Our shop does not have a parking lot. One day, one of our locals got a $40 parking ticket and I felt somewhat responsible. I remembered an article I read on the WPN site, about a store owner who compensated a customer who went to a Grand Prix without a bye due to a mistake. So I gave my customer $40 in store credit. That customer is now one of our biggest local players.
We celebrate our customers' happy occasions and try to support them when they are down. It has become a tradition to celebrate our customers' birthday at our shop.
I am not saying that I did not encounter difficulties achieving all this. But through this process, I have gained confidence and am able to foresee the future plan.
by Park Min Young, store owner
What are the secrets to your store's success? Tell us about it at WPNStories@wizards.com