See the First Ultimate Masters Preview Cards
November 5, 2018
|
2 min to read
Today Wizards announced one last hurrah to close out Magic's 25th Anniversary: Ultimate Masters.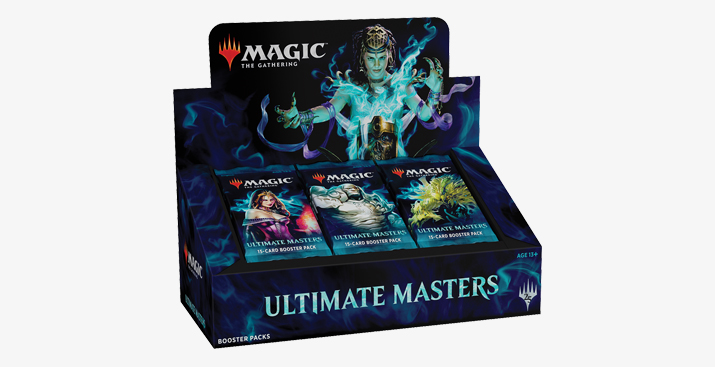 It'll release on December 7, 2018, with an MSRP of $335.76 per box (US only). It's available right now through distribution—no WER scheduling required. It's the last Masters set for the foreseeable future, and we're sending the series off with a bang: it's stuffed with iconic cards, including special box toppers.
Take a look: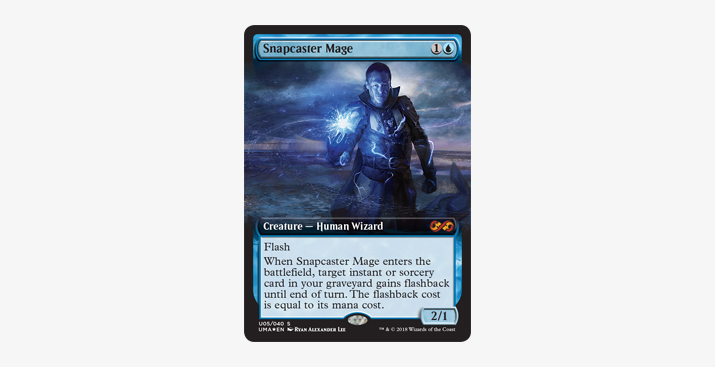 It's true—each booster box of Ultimate Masters will come with a special foil box topper card, sealed inside the box, with extended art.
There's forty different box topper cards, and we did our best to make them count. Box toppers include every mythic rare in the set, many of the rares, and two uncommons. (Kitchen Finks and Eternal Witness.) It's some of the most beloved in Magic's history.
Here's a first look some more of the possibilities: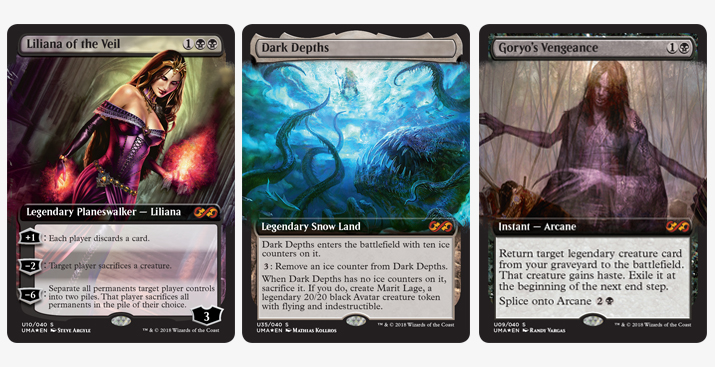 See a full list here. All these cards also appear in Ultimate Masters booster packs. It's the box toppers that will receive the special frame and foiling.
You might want to start taking preorders. . . literally now. Ultimate Masters is available through distribution as we speak—no WER scheduling required—and releases December 7, to put as little space as possible between players getting excited for the set and actually getting their hands on it.
And finally, yes, we want to acknowledge that Ultimate Masters has an MSRP (US only) higher than previous Masters products.
We're sending the Masters series off in the style it deserves. Ultimate Masters is a limited run, premium set. We understand that it might not be for everyone. And that's okay. For your players looking for a unique, cool product with a collectible twist, then Ultimate Masters might be for them.
Magic's 25th year is ending with a bang, and you don't want to miss out. Get in touch with your distributor to place your order right away.