Sneak Peek: Your Theros Beyond Death Promo Kit
December 19, 2019
|
4 min to read
Theros Beyond Death Prerelease is almost here! If you haven't scheduled your events yet, now's the time—preview cards are trickling out, interest is beginning to crescendo, and marketing kits are on their way.
Here's a look at what's inside.
Marketing Kit Delivery to North America (Excludes Promo Packs): December 16–20
Marketing Kit Delivery to all Regions Outside North America (Includes Promo Packs): January 10–14
Collector Booster Delivery (WPN Premium Only): January 10–14
Theros Beyond Death WPN Premium Marketing Kit
With each set, WPN Premium gets a few extra-special marketing materials. For Theros Beyond Death, they'll showcase Elspeth's rise from the underworld with this oversized door/wall cling and stained-glass-style window cling.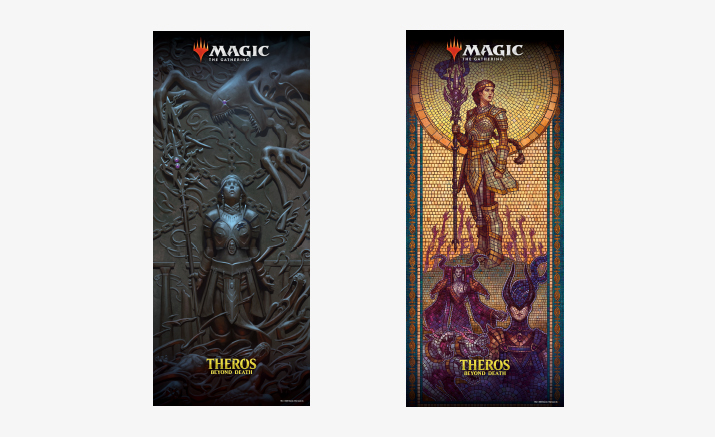 If you're interested in these—and the similarly fantastic stuff we've got planned for Ikoria and beyond—there's still time. Make Premium and we'll ship these out to you while supplies last. (Get more information and apply for Premium here.)
Download Now: Digital Marketing Materials
Visit our Marketing Materials page for the full range of product shots, artwork, logos, and more. Here are a few of our favorites from Theros Beyond Death.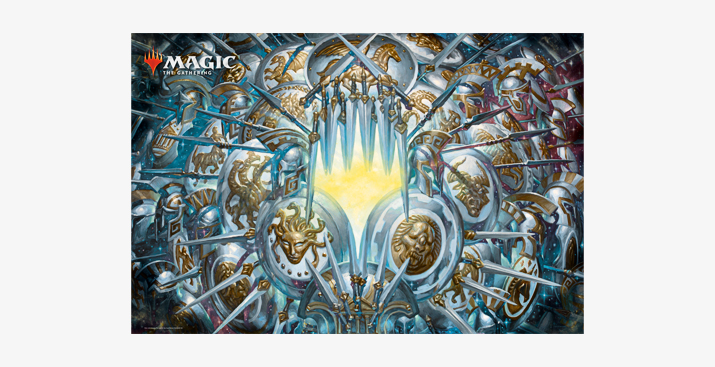 Theros Beyond Death has more digital assets than usual—hello, more large posters!—so make sure to take advantage of them.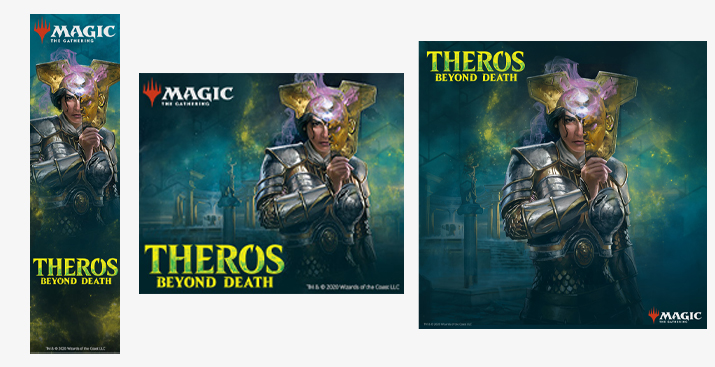 You can advertise for Theros Beyond Death on your website and social media too—just download the images in the size you need.
Theros Beyond Death Marketing Kit (Arriving December 16–20 in North America, January 10–14 in All Other Regions)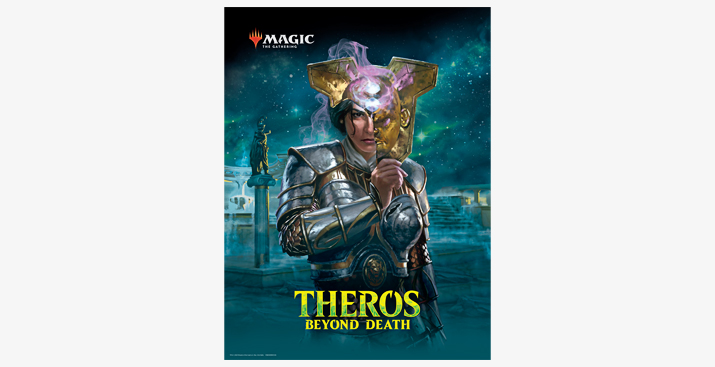 Promote Theros Beyond Death with this striking foil poster. (WPN Premium take note: this is sized to fit in your poster frame.)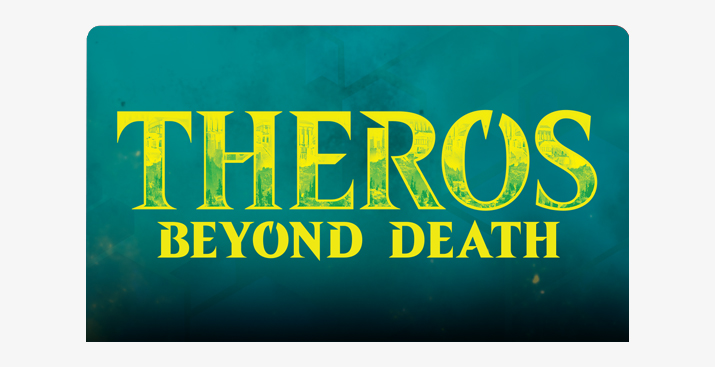 Draw attention to all your new Theros Beyond Death products with this new header card for your cardboard mini product display sent with M20.
Theros Beyond Death Promo Packs & Buy-a-Box Packs (Arriving January 10–14)
For Theros Beyond Death only, the Buy-a-Box promotion comes with a gorgeous upgrade: foil full-art lands, each one with a stunning illustration of Nyx—the celestial land of night and home to Theros's deities.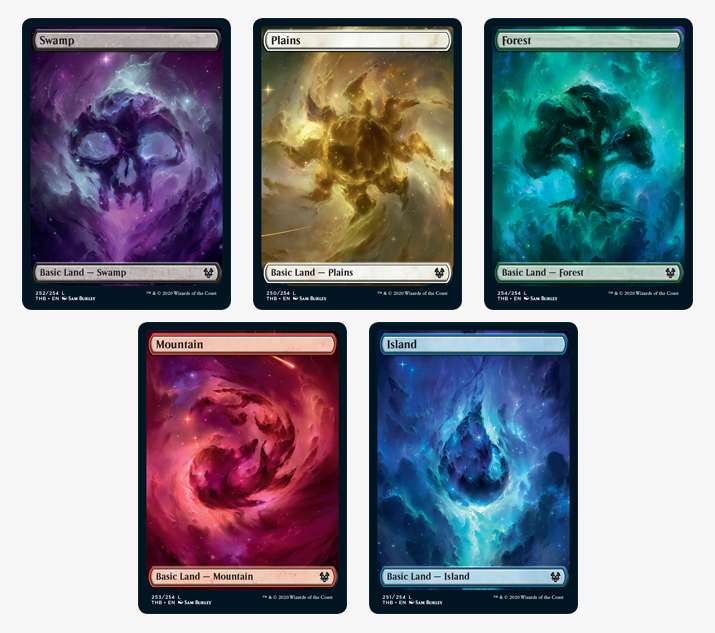 Due to a production error, shipping on foil Nyx lands is delayed. Estimated delivery dates below. Get more information here.
North America: January 17–22
Latin America: Feburay 7–10
Europe: February
APAC: January 30–February 3
Japan: January 17–22
These are meant to help you move through your Prerelease Early Sale Promotion allocation, plus give your community a taste of one of the set's coolest selling points. (There's a Nyx Land in every pack of Theros Beyond Death. Yours are foil, though.)
They'll come in two-card packs, with both the Nyx Land and the Buy-a-Box promo card, Athreos, Shroud-Veiled. (They're opaque—customers won't know which land they're getting.)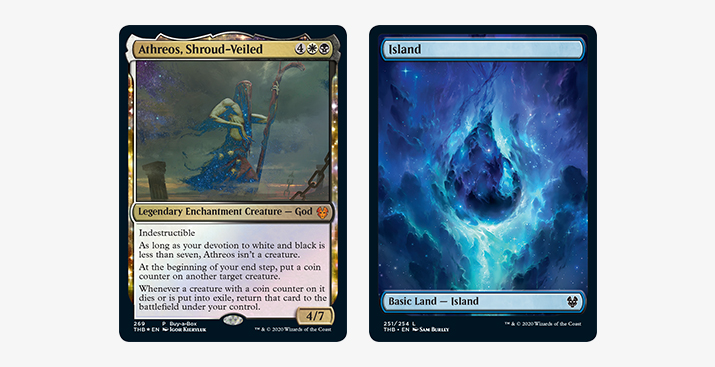 They'll arrive in the same shipment as your Promo Packs.

Theros Beyond Death Prerelease fires up at 3PM on January 17—schedule all your events today!