This Store Keeps Attracting More Players
November 24, 2015
|
2 min to read
Les 7 Royaumes in France attracts more and more players with each Magic set.
What's the secret to their success?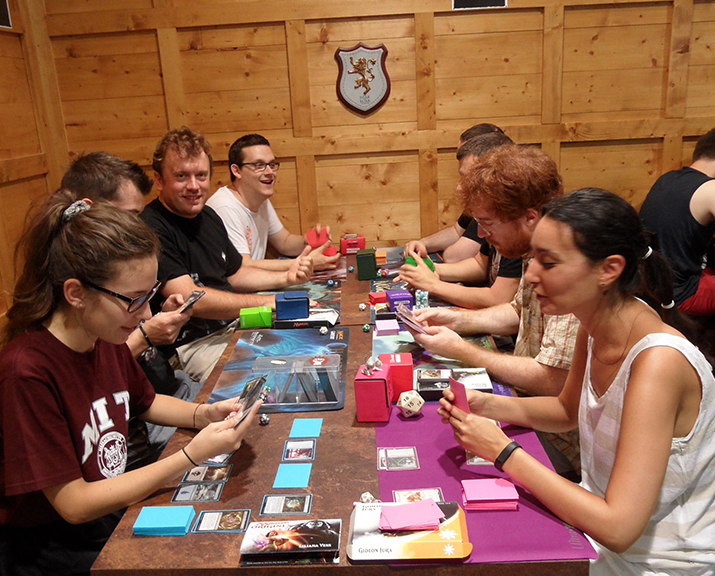 According to Hugo, the store owner, it's all in their attitude toward events: They believe every event should be treated like a special occasion.
Here's how you can imitate their success:
1. Start with a Speech
At most special occasions, the host kicks off the event with a speech. Magic events are no exception at Les 7 Royaumes.
Before the beginning of an event, Hugo steps up in front of the crowd to remind them of the format, the number of rounds, and his expectations for good sportsmanship. But most of all, he encourages them to have a good time together, sharing their passion for Magic.
2. Offer Great Food
All great events have great food. To provide high-quality, hot food to their customers, the store established a partnership with a restaurant.
It's a win-win for both businesses and it's very much appreciated by their customers.
3. Embrace Themes
Les 7 Royaumes embraces the theme of each new Magic set. Hugo invites players to come in a costume.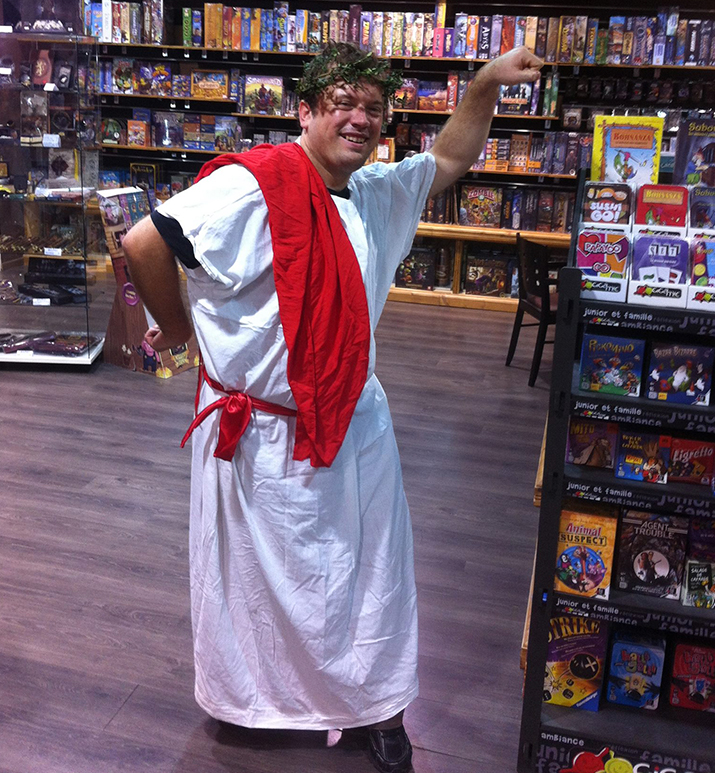 They often suggest a simple twist that ties into the theme. For example, during the theme weeks that celebrated the release of Magic Origins, customers that played the color of the week had advantages!
And they don't stop there.
Hugo never misses an opportunity to celebrate a holiday: be it Halloween, Christmas, or Easter. The store also runs theme nights, like a special zombie night!
4. Take Pictures and Share Them on Social Media
When people host a great event, they show off their pictures on social media. And so does Les 7 Royaumes.
Hugo has a "photo booth" corner set up in the store. Cosplayers take photos there with customers. Hugo then shares them on his store's Facebook page so future customers can see the fun atmosphere at this store's events.
5. Get Suggestions from Players
Hugo is always open to new ideas for events. He invites players to submit their suggestions and usually, events are added to the calendar.
It's part of the store concept!
Try it at your next event!