Store Showcase: A Community of Giving
November 4, 2015
|
2 min to read
Doing good is good business.
More and more these days, consumers prefer businesses that get involved in societal issues and give back to the community. Those businesses not only help the environment and society, but they also create goodwill for their reputation and brand.
You know Kimberley and Tim of Jack's on Queen has this figured out when the community consistently comes to them to host local charity events.
The whole community wanted to chip in.
When one of their regular players, Chris Marchildon, and his wife had a baby born twelve weeks before the due date, they knew they had to do something.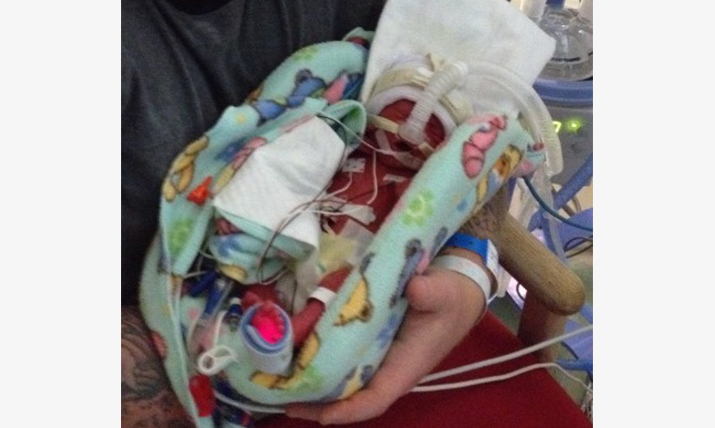 The Marchildons had to uproot their lives to stay with their premature baby at a major hospital in Toronto. They couldn't leave their baby's side for a second, and the cost of being away from work for so long was mounting.
Kimberley and Tim rallied their players and held a special Friday Night Magic event, where they collected donations that went to help the Marchildons. Even customers who didn't know Chris Marchildon asked how they could donate to the cause.
Everyone chipping in to help out a patron of Jack's on Queen—that's the type of helpful and friendly community Kimberley and Tim have established.
We enjoy giving back to the community that treats us so well.
Word spread of the event's success and Tim and Kimberley were then approached to serve as the new hosts for the annual Brent Landry Memorial RPG Day.
Created in honor of a local favorite, avid roleplayer who passed away from cystic fibrosis in 2013, each year the event raises funds for Cystic Fibrosis Canada.
For the event, Jack's on Queen invited participants to play role-playing games like Dungeons & Dragons and other board games, all for free. They served jumbo steamed hot dogs, with all the trimmings, and home-baked cookies.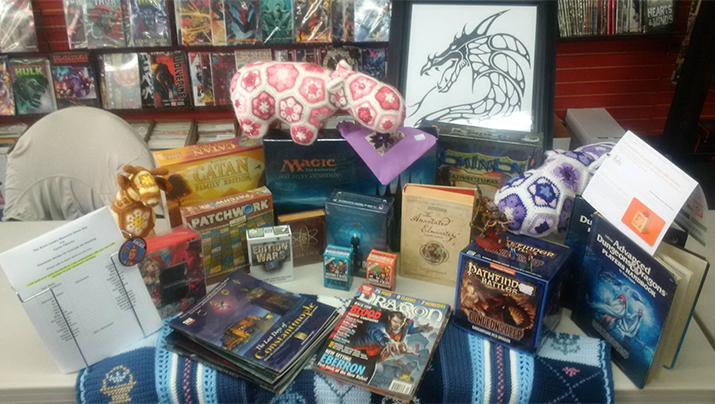 There was a silent auction filled with a plethora of amazing goodies, donated by the community, including a Duel Decks: Anthology and a signed copy of The Annotated Elminster Collector's Edition by Ed Greenwood. One person even auctioned his artistic skills to draw the bidder's favorite role-playing character!
The event filled the store, with over 28 players enjoying games and bidding on the auction. "Not only was the fundraiser a smashing success," said Kimberley, "so were our own sales!"
Most importantly, they raised nearly $1000, more donations than the last two years of the event combined!
With the "Season of Giving" upon us, now's the time to follow this store's great example and make a difference in your community.