Streamline Event Attendance
December 8, 2014
|
1 min to read
At Labyrinth Games, there's only enough space to comfortably seat about 24 players.
To avoid turning players away at the door, they pre-register their events, carefully tracking the total number of participants and cutting it off once that cap is reached.
That's Where Eventbrite Comes in!
Eventbrite is a free online ticketing service that helps users set up event ticket sales and promote their events online at sites like Facebook and Twitter.
Labyrinth Games encourages players to RSVP to their events via a link on their website. The link takes them to a page where players can see event information and pre-register.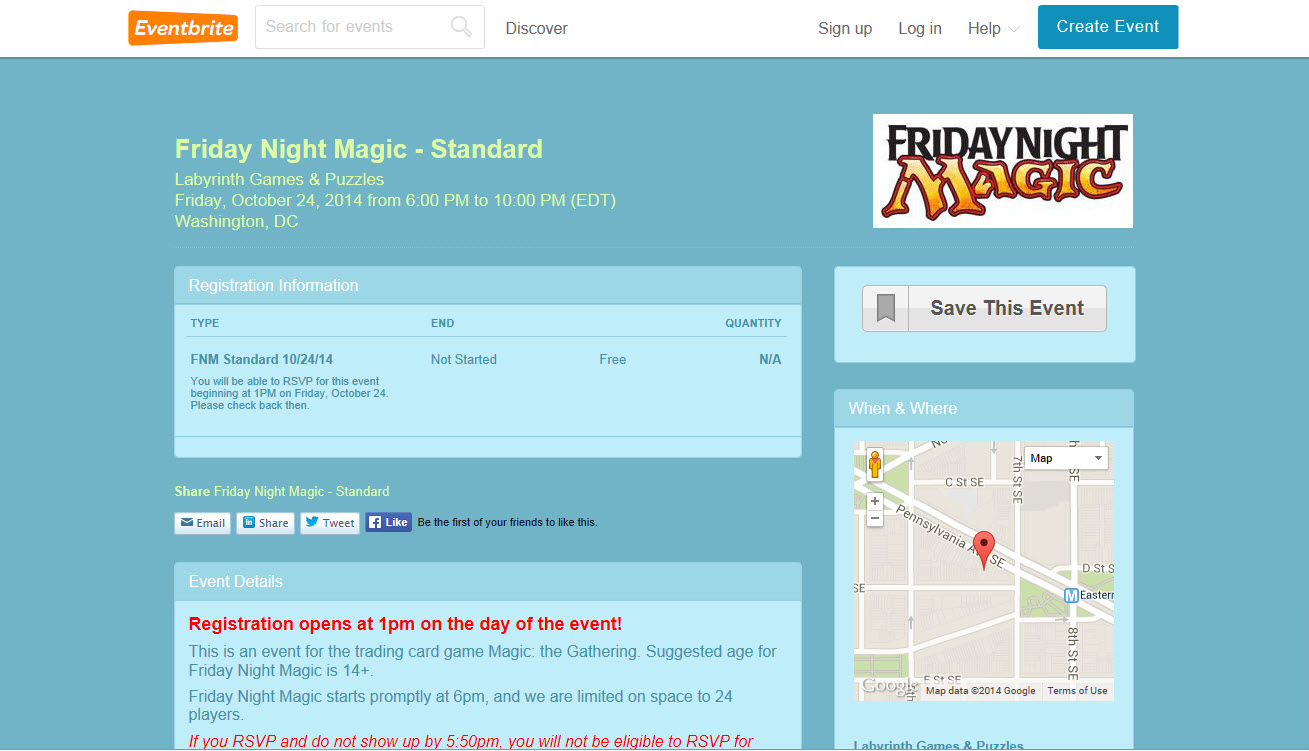 Once the event reaches its attendance cap, the tool automatically notifies any additional registrants and puts them on a waiting list.
How do you preregister your events? Write to us at WPNStories@wizards.com and your store might be featured in an article!