Transformers TCG: Key Information
August 10, 2018
|
3 min to read
Our newest trading card game, Transformers TCG, makes its debut at retail in the U.S. and certain other markets on September 28. Here are the key pieces of information for you to know for the release:
What's the Game Like?
In Transformers TCG, players collect, convert, and battle with giant TRANSFORMERS character cards. Wizards designed the game system so gamers eight and up can understand it, but layered in complexity through card interactions for strategy gamers. The game rewards creative deckbuilding, giving players multiple ways to take on their opponents.
You start with a team of TRANSFORMERS character cards in play, plus a deck of forty or more battle cards: powerful upgrade and action cards that give you an edge in combat. Use your characters and your battle cards to attack characters on your opponent's team. You win when all your opponent's characters are knocked out.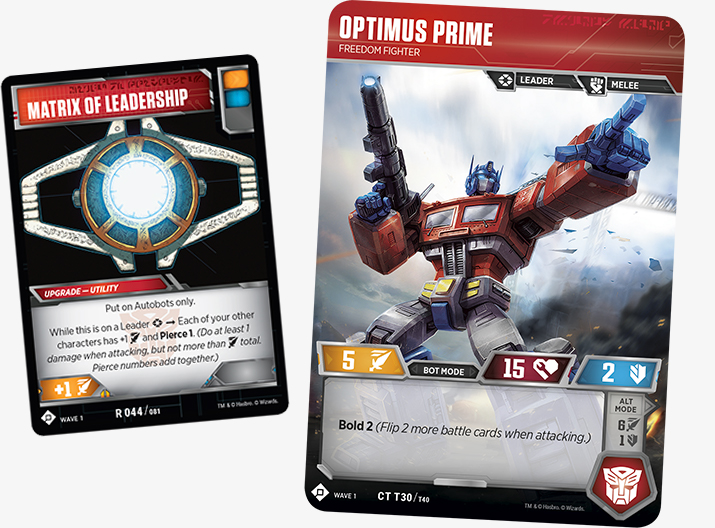 (Battle card shown for comparison.)  
What Products are Available at Release?
If the Transformers TCG is available in your region, you can stock your shelves with these products so you're ready for the release:
Transformers TCG Booster Packs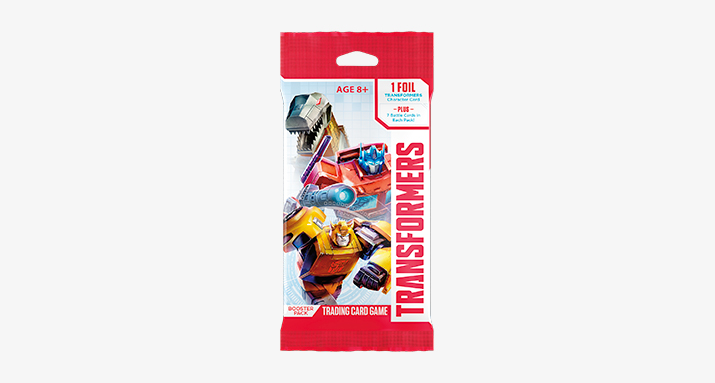 Each booster pack includes a two-sided TRANSFORMERS character card—an Autobot or Decepticon that flips between two modes: its foil "bot" mode side and its "alt" mode side—and seven battle cards. Booster displays come with thirty individual booster packs.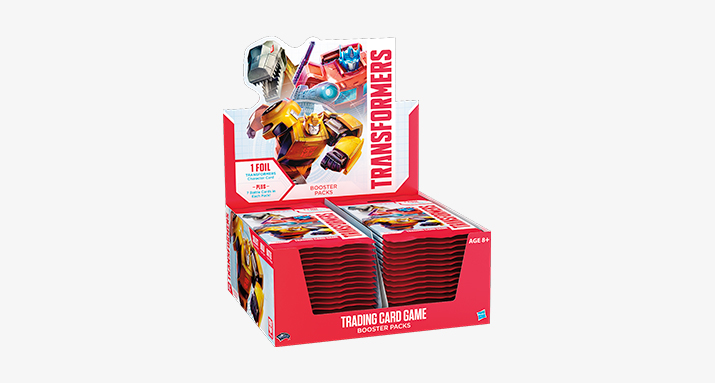 AUTOBOTS Starter Set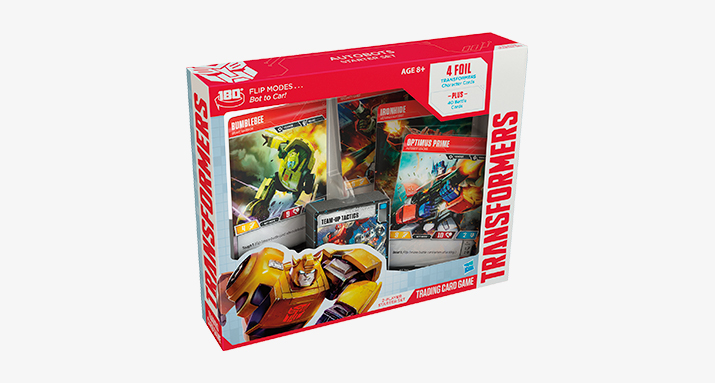 The AUTOBOTS Starter Set is a great introduction to the game for two players, or can be used by one player as a complete team and deck for advanced play. The AUTOBOTS Starter Set comes with a ready-to-play deck of 40 battle cards, plus four character cards not found in the Booster Packs. Get more information over on the Transformers TCG product page.
Character Card Incoming!
Keep an eye on your store's mailbox for a Transformers TCG character card—we're sending WPN members in select regions* a firsthand look at the game.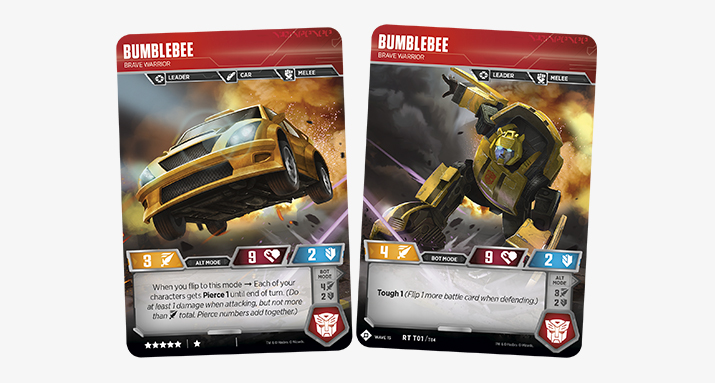 *US, UK, Norway, Sweden, Finland, Denmark, Australia, New Zealand, South Africa.
For in-store play, R&D recommends a casual league experience.
It's unlikely you'll see Transformers TCG in WER any time soon, but that shouldn't stop you from running events if you want to support the game in your store. Here's what R&D recommends:
Start with four booster packs.
Build a 25-card deck of battle cards
Add an additional pack each week
Reach out to your distributors today about preorders for the above products.