Update to Team Events in WER
April 28, 2016
|
1 min to read
Wizards Event Reporter now features a new category for scheduling and running team events.
To make sure your store gets credit for Two-Headed Giant and Trios events, please choose "Magic Team Event" on the right side of WER when you schedule them.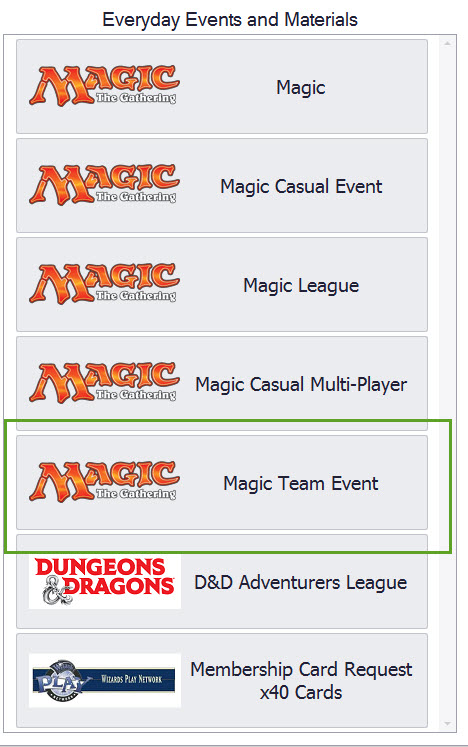 Note that this category is for "Ranked" team events. Ranked events require eight players and at least two rounds.
If your event has fewer than eight players or two rounds, please choose "Magic Casual Event."
If you have any questions, please contact retail support.