WPN Orientation: Store Atmosphere
April 19, 2018
|
3 min to read
What does a player feel when they come inside your store? What does the store layout say to them? What's within easy reach, and what's not?
You are a cultivator of customer experience, and everything that's visible in your store and how they can interact with it plays a part in that experience.
Consider the Customer Experience
More than two-thirds of consumers say they have avoided a store, solely because of its appearance.
Nearly all consumers say that poor maintenance leaves a poor impression.
Keep your marketing materials up to date by taking down older or out-of-date signage, or more prominently displaying the new materials. We continuously update our Marketing Materials page as new sets and products come into focus, so take advantage of it!
Direct your customers to your current product, and streamline the purchase process by outlining your wide variety of products visually with a plan-o-gram.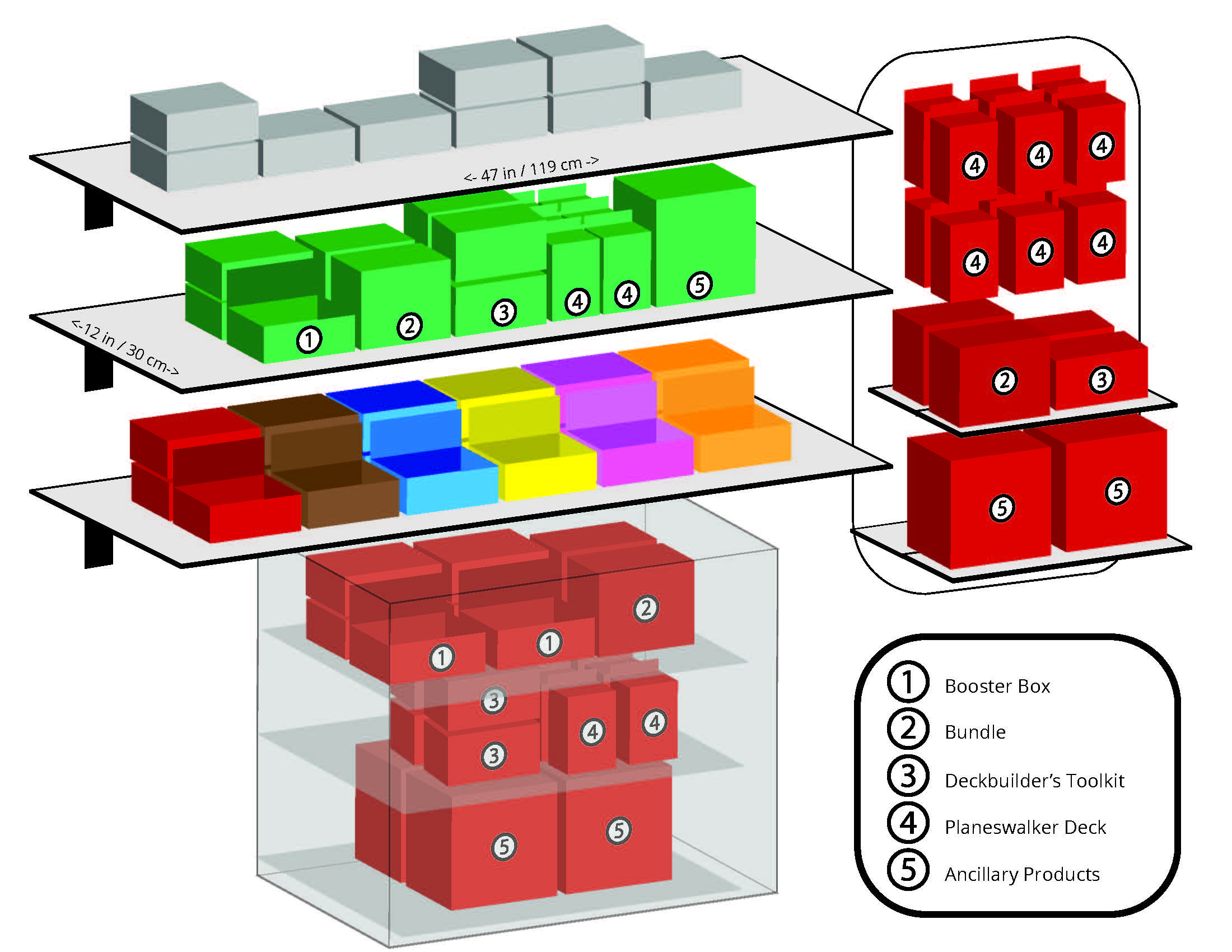 Foster an Inclusive Community
Whether your customers have a good experience is paramount in getting your players to come back.
A huge part of player experience comes from how they interact with other players. Though difficult at times, it's paramount to address negative behavior whenever it appears.
Take some time to evaluate what you can do to elevate your store to a higher level of inclusivity, and consider posting Store Rules to make it clear what your store stands for.
Create a Third Place
According to Third Place Theory, every society needs communal venues that are neither domestic (home—the "first place") nor productive (work—the "second place"). The theory holds that those communal venues (the "third place") are indispensable, but woefully scarce.
Hair salons, coffee shops, gyms—meeting that demand has become a potent business model, and a lot of game stores find it a natural fit.
Think of your store as a "third place" and make it a space where players feel like they belong.
How comfortable are your chairs, and is there space to move around and explore? Do you provide easy access to food and drink and a clean bathroom? What makes your store a destination worthy of leaving the comforts of a home?
Build Bridges Between Regulars and New Players
Your regulars are your most powerful tools when building a larger community. Your new players see and interact with them most often.
At minimum, encourage your experienced players to help you integrate new players into your store's community. Lead by example by greeting every new player as they come to your store.
Take it to the next level by starting a formal mentoring program, like this one at Face to Face Games.
Set Yourself Apart
You've established a community and refined your customer experiences, but how does your business stand apart from other entertainment options? Take some time to learn what you do best, then dial it up!
Host Special Events
Your Retail Development representative will share more details about Prerelease and Friday Night Magic in your call. But don't stop at official WPN events. Consider setting your store apart through unique, special events, such as these ideas.
What's Next?
You should expect a call soon from a Retail Development representative. Please come prepared with any questions about what you've read here.
We look forward to talking to you soon!
COMMON QUESTIONS
Find answers to your questions about the WPN.