WPN Premium Store Spotlight: The Games Capital
December 15, 2021
|
3 min to read
We spoke with Manager Glenn Doyle to learn about his experience transforming well-known Australian retail chain, The Games Capital, into a WPN Premium store. The store boasts over two decades of success, and Doyle needed to initiate several adjustments to achieve the designation.
"I have always strived to make The Games Capital the best store I could make it. WPN Premium was a stamp of approval, so for that alone it was a no-brainer to go for this," Doyle shares. He discusses what helped, shares struggles he faced, and offers lessons for fellow retailers aspiring toward WPN Premium.
If you love your store and want it to be the best it can be, then WPN Premium is for you.
Modernizing Merchandise Displays
When seeking to achieve WPN Premium, The Games Capital's longevity became a unique hurdle to overcome. "When you are in the same place for 20-plus years, it is sometimes hard to see the problems," Doyle explains.
Ways to further improve customer experience aren't always top of mind when everything is going well for the business. Doyle needed to reevaluate what others were seeing that he simply couldn't, so he leaned on his WPN Retail Development Specialist to help him find ways to update the store.
The Games Capital's relationship with their Retail Development Specialist became crucial: their specialist is an outside source of feedback who makes suggestions tailored to the store's unique needs.
Their Retail Development Specialist worked closely with Doyle to identify areas for improvement for the store, pushing to modernize décor and merchandising displays.
One suggestion was to showcase the latest Magic: The Gathering marketing materials in-store. It sparks conversation with players, inviting more opportunities to ask what events they'll be attending and encourage sign-ups.
Doyle agrees that modernizing is worthwhile. "Our customers love the upgrades."
Upgrading Their Play Space
The Games Capital also needed to completely replace the tables and chairs in their play space. This was no small task.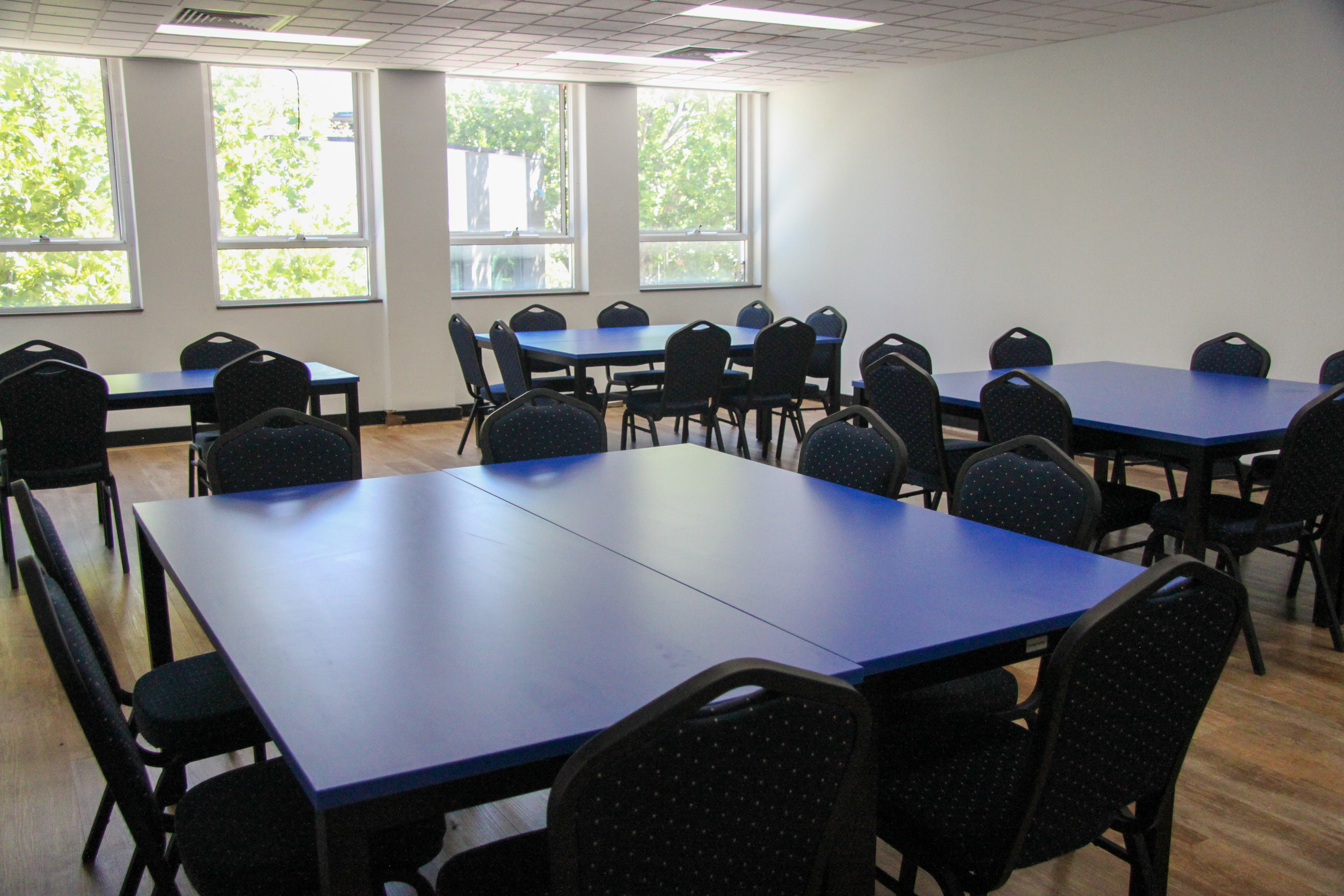 "Business doesn't stop or can't stop just so we can do renovations and upgrades," Doyle emphasizes. "Each of the upgrades—painting, new tables and chairs—all came with challenges, including funding, but in the end it was a great change."
Top Takeaways: Be Patient, Build Relationships
The first piece of advice Doyle has for WPN stores seeking to achieve WPN Premium is "be patient and stay driven to reach the goal."
The Path to WPN Premium takes two months on average, but every store's journey is unique. The Games Capital spent 18 months on the Path to WPN Premium and they had continuous, customized support from their Retail Development Specialist in Australia.
Doyle encourages you to build that strong relationship and also stay true to your vision for a successful experience: "After all, they want you to become WPN Premium; they are there to help."
Your Retail Development Specialist provides support and aims to understand your business, including how to work your limitations into strengths for achieving WPN Premium.
The best reward is knowing that you can offer a great experience to your customer base.
Are you inspired to transform your own store? Review our WPN Premium Toolkit and reach out to your Retail Development Specialist to apply and kick off your Path to WPN Premium in 2022.