Next Buy-a-Box: Eldritch Moon Events:
No upcoming event
Gateway
Core
Advanced
Advanced+
Buy-a-Box: Eldritch Moon
What's Buy-a-Box?
The Buy-a-Box promotion encourages in-store sales of Eldritch Moon.
Core level and above stores who sign up in Wizards Event Reporter will receive a number of promo cards based on store level.
For each customer who purchases a full display of Eldritch Moon booster packs, you provide a Buy-a-Box promo card, while supplies last. (Online orders are not eligible and distribution is one card per person.)
To help customers participate in this promotion, your store will be listed in the Wizards Store and Event Locator as an Eldritch Moon Buy-a-Box promotion location.
How Many Promo Cards?
Core level stores: 20 promos
Advanced level stores: 40 promos
Advanced Plus level stores: 60 promos
What's the Promo Card?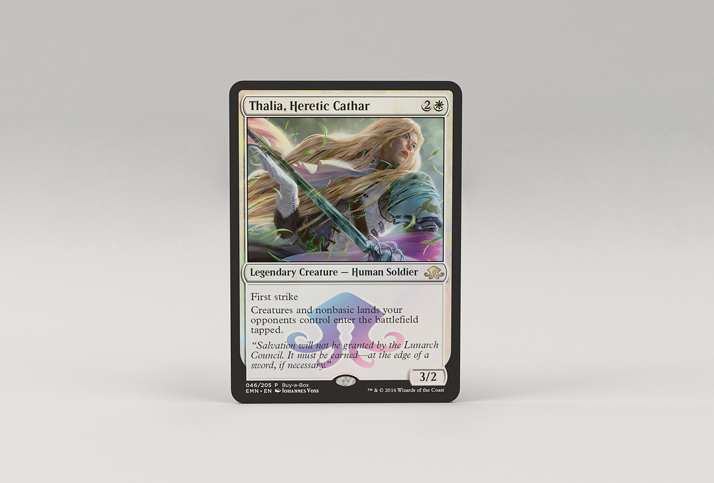 How Do I Sign up?
Log in to Wizards Event Reporter to register for this promotion.
COMMON QUESTIONS
Find answers to your questions about the WPN.