D&D Launch Event: Dungeon Mayhem
Event Dates:
11/16/18 - 11/18/18
D&D Launch Event: Dungeon Mayhem
Note: Dungeon Mayhem Launch Events are available in the US only.
Sign up for your Dungeon Mayhem launch event and get a demo copy of the game to help run it!
Dungeon Mayhem is an easy-to-learn card game, pitting the strength and cunning of a party of adventurers against one another. Two to four players choose one of four decks: Barbarian, Paladin, Rogue, or Wizard.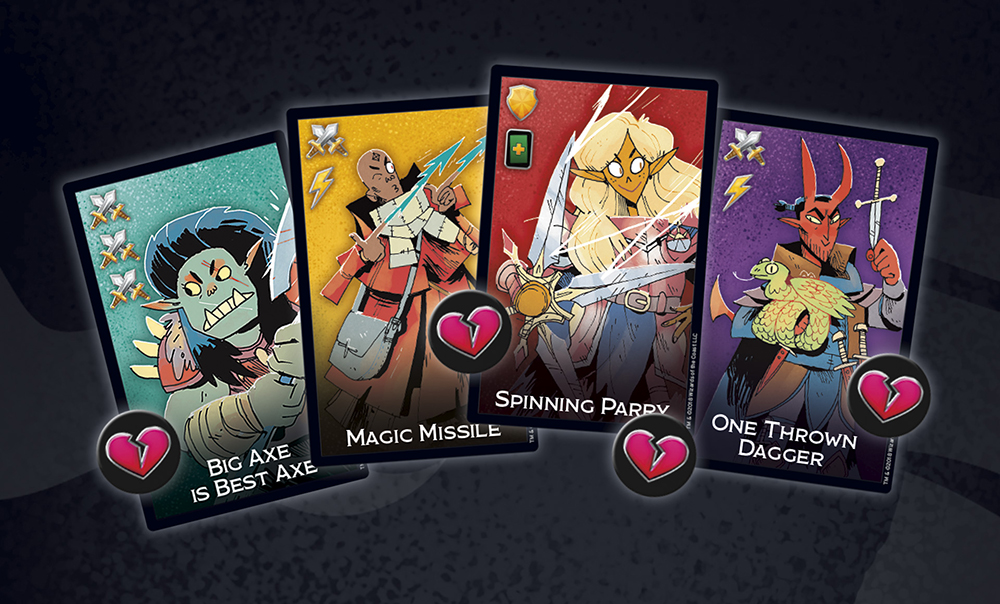 Games are fast—five to ten minutes. It's the perfect game for bringing new fans into the world of Dungeons & Dragons.
Here's how to play:
Players take turns, going clockwise. Each turn, the player draws a card and plays a card. Players begin the game with ten hit points, and when those run out, they're out of the game.
Your demos can be full rounds of Dungeon Mayhem, or quick premade scenarios. If you've got a line, consider starting all the players at five hit points.
Sign up now!
Kit Contents