Friday Night Magic
Theros Beyond Death
Event Dates:
01/24/20 - 04/10/20
Friday Night Magic
Scheduling Changes
Going forward, you'll see Friday Night Magic on the right side of Wizards Event Reporter, under "Everyday Events and Materials," and they'll appear in the Store and Event Locator as simply "Friday Night Magic: Casual" or "Friday Night Magic: Tournament."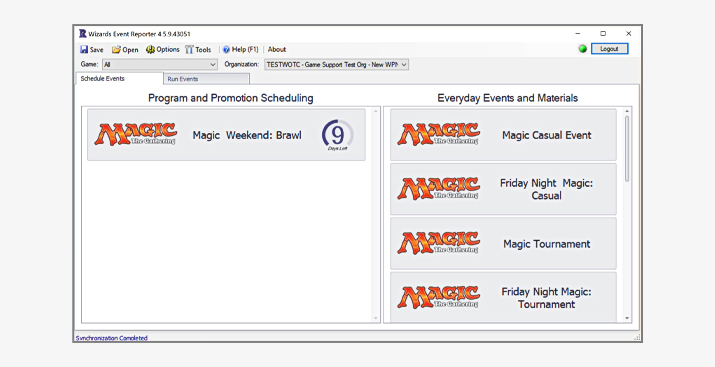 The idea of FNM is simple. On any given Friday, players know they can stop into your store and find friends, fun, and battles. Of all WPN programs, FNM gives you the most freedom to meet your community's preferences: run as many events as you need, in whichever formats your players prefer.
Primary Audience
Engaged Player

Interested Player
Secondary Audience
New Player

Super Fan
COMMON QUESTIONS
Find answers to your questions about the WPN.