We're continuing our quest to build a legendary WPN Marketing Portal—and for our next chapter, we're partnering with a new vendor, Smartpress, to pilot a new version of our portal with WPN Premium retailers in the U.S. and Canada.
This new version of the WPN Marketing Portal will launch for WPN Premium retailers in the U.S. and Canada on October 9 with evergreen art for Magic: The Gathering, Dungeons & Dragons, plus designs suited for The Lost Caverns of Ixalan. In order to receive marketing materials in time for The Lost Caverns of Ixalan Prerelease, be sure to place your order by October 20.
The WPN Marketing Portal with Smartpress will have features that we hope make the process seamless for you and your staff to get marketing materials printed on demand for your store. We'll also reach out with surveys to collect your feedback throughout the process.
Products Now Available to Order Year-Round
With the previous marketing portal, orders were limited to a window of time—now, you can order marketing materials for your store year-round! What is available to order will rotate on a seasonal basis, and we'll communicate order deadlines to receive your materials before the next Prerelease event. Otherwise, when you order marketing materials is entirely up to you!
The materials available at launch will be the following:
The Lost Caverns of Ixalan key art posters, A-frame sidewalk signage, and event flyer
Evergreen Magic: The Gathering art posters and hanging banners
Evergreen Dungeons & Dragons art posters and hanging banners
Magic: The Gathering and Dungeons & Dragons window clings
A-Frame Sidewalk Sign holder fixture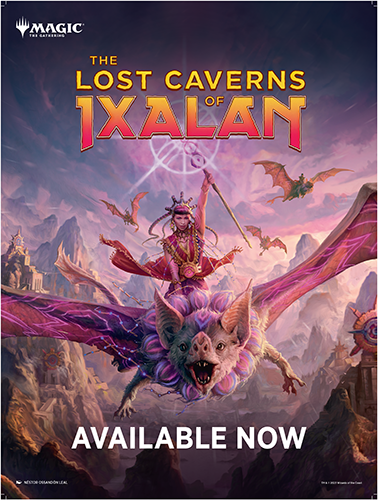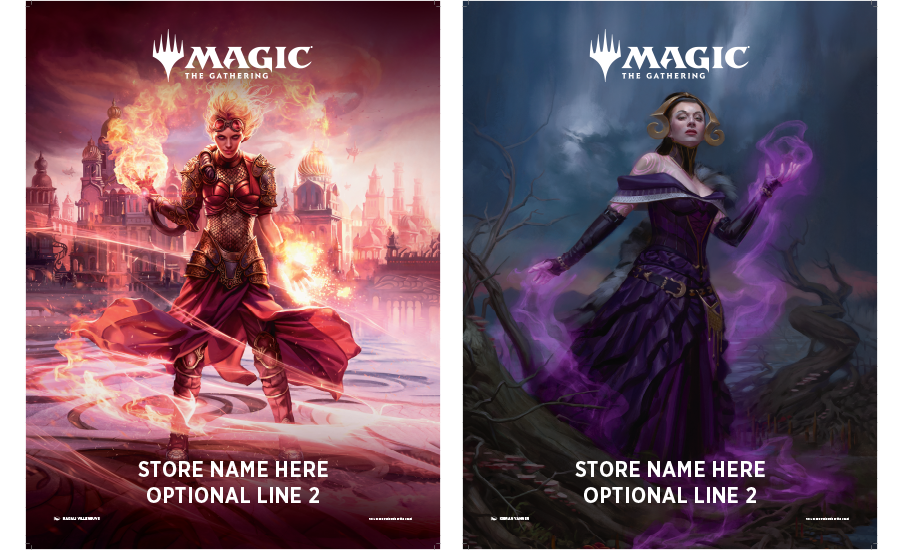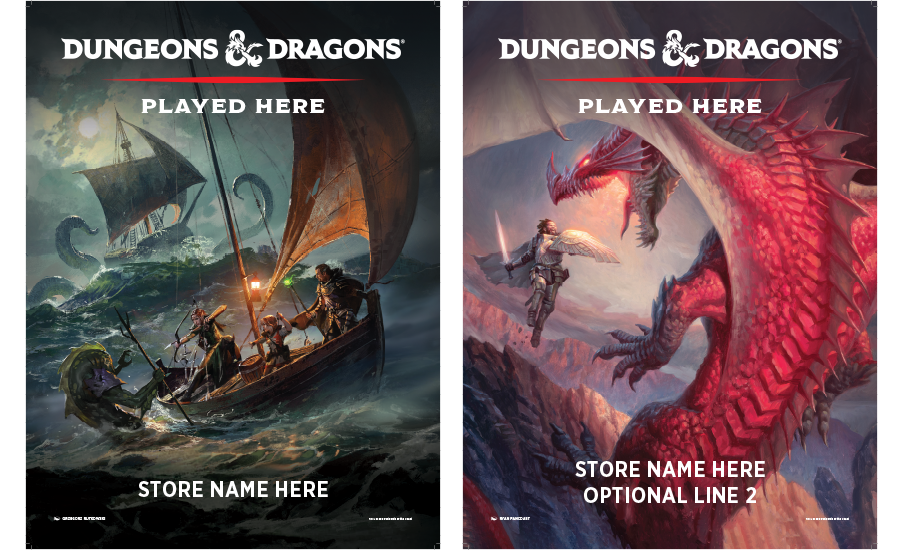 You can also order additional A-frame sidewalk signage holders. If your WPN Premium store did not receive a sign holder from Wizards of the Coast for The Lord of the Rings: Tales of Middle-earth™, please contact Retail Support.
Stores Receive Complimentary Ordering Credits
Each store location will receive complimentary marketing credits to spend toward promotional marketing each season. Credits will be determined by your current WPN Play Metrics, and you are welcome to spend beyond your complimentary credits to purchase additional materials.
Users with multiple store locations will receive credits for each store location. You're free to use your marketing credits in the way that best works for you—whether that's spending them all at one location, or divvying credits between stores as desired. This gives you the maximum flexibility to drive your marketing where it's most needed.
Credits will not roll over at the end of an ordering season; be sure to use up all your credits before the end of each season; in this case, before early January, when credits will reset for Murders at Karlov Manor season. You will receive an email when credits are updated on your account.
How to Get Started with the New WPN Marketing Portal
Log in to the site at wpn.collaterate.com using your official Store Email address—the one associated with your store as it appears in the Store & Event Locator—and the password provided in your invitation email.
Each store will only have one user account. If your store's email address is attached to multiple store locations in Wizards EventLink, you'll be able to view and choose between all your connected stores in your user account upon login.
When placing an order for multiple stores, you can choose to either place one large order to a single delivery address or make multiple orders to deliver to separate addresses.
More information about the new WPN Marketing Portal will be shared closer to launch. For now, we hope you are eager to dive into this next chapter with us.