Interested In WPN Premium?
March 12, 2019
|
2 min to read
WPN Premium is a public recognition of the best game stores in the world. Premium stores offer consistent, world-class experiences to their customers and players—again and again.
The bar is high. Store accessibility, exterior and interior appearance, event quality, and overall customer experience are all examined carefully in the application process. Use the checklist icon below for a look at what we're expecting from WPN Premium stores before submitting your application.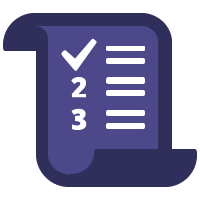 We also want to make sure WPN Premium stores have active, healthy play communities. Please find the requirements below. You can find your store's numbers in the weekly WPN Update email.
Note that, if you are close to the threshold, you are still welcome to apply.
40 Engaged Players
2000 Total Tickets
15 Activated Players
WPN Premium will also be required to provide monthly point-of-sale data by the 7th of each month. Applicants will therefore be asked to submit two months of point-of-sale data before receiving the WPN Premium designation.
Point-of-sale data will be used only for internal purposes and will not be shared with a third party, except with a third party that has been contracted to aggregate and process this data.
We'll request the following fields of point-of-sale data for Wizards of the Coast products:
Date and time of transaction
Transaction number
UPC and/or SKU
Product Description
Quantity sold
Unit sold price
Total item prices
Download a template here.
A store floor plan with accurate measurements is another WPN Premium requirement. Here are some resources you can choose from to draft a floor plan:
And lastly, as part of the application process, secret shoppers visit and evaluate WPN Premium stores to ensure quality experiences are being maintained.
If you think your store is a good fit, please use the button below to apply.
You'll receive an automated response upon submission. It could take up to two weeks for a follow-up from your regional specialist on the status of your application. Due to the anticipated volume of applications, your application may be put on hold indefinitely.
If you have questions about the application process, contact us.