PRODUCT EXCHANGE: Mordenkainen's Limited Edition
May 17, 2018
|
1 min to read
We've identified a printing error affecting Mordenkainen's Tome of Foes (Limited Edition).
Here's what you need to know:
You should only sell undamaged copies of the book and return damaged versions to your distributor.
Unsold copies must be returned so that they may be burned in the Nine Hells.
Wizards will replace all returned copies of the limited edition supplement once replacement stock is available (details to come).
Only the limited edition is affected (alternate cover designed by Vance Kelly). The standard edition cover designed by Jason Rainville is ready to be sold to consumers on 5/18 as planned.
The Cult of Asmodeus may or may not have been involved.
An example of the damage may be seen in the photo below.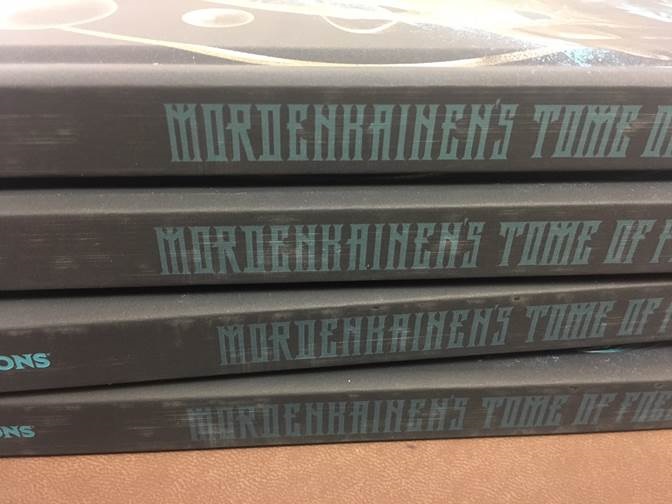 We appreciate your cooperation as we work to organize the best solution for our customers.