WER Decommission Postponed Until March 2021
December 2, 2020
|
1 min to read
To ensure some highly requested features are fully functional before EventLink fully replaces WER as the Wizard Play Network's tournament management tool, we've postponed the decommissioning of WER until March 2021.
Thanks to retailer feedback, we know that features like bulk scheduling are vital to your ability to run events smoothly and simply.
We want to make sure those features are as great as they can be when all event scheduling shifts to EventLink.
We encourage you to continue using EventLink or to get started if you haven't already. Your feedback will help us continue to build the best possible tool before WER is decommissioned.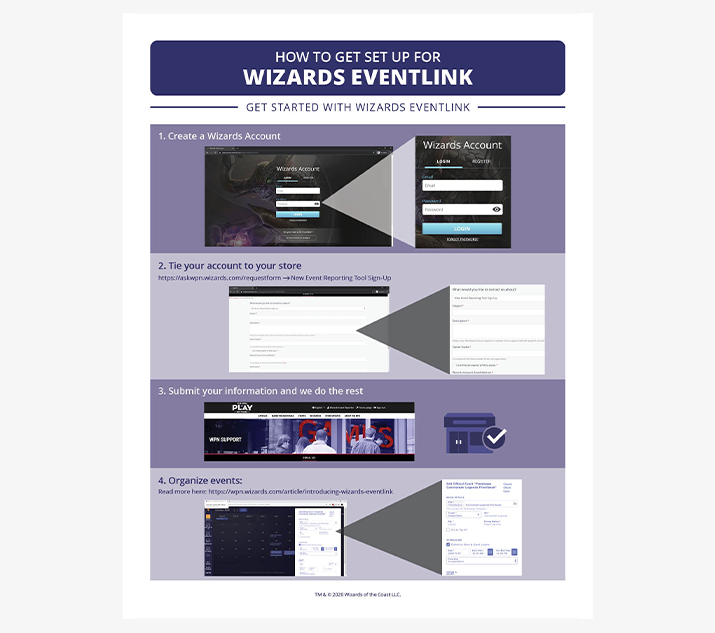 For help getting started with EventLink, check out our guide to preparing for the Wizards Event Reporter decommission.