The easiest time to sell a new Magic set comes before the set is even out.
Think of it this way: how many players will be motivated to pick up a box of Guilds of Ravnica on release day but not on Prerelease weekend? Probably close to zero. But same can't be said of the reverse.
Buzz peaks at Prerelease, and now WPN members can capitalize on it with the Prerelease Early Sale Promotion: presell boxes now and deliver them—plus an exclusive promo you can't get in booster packs—on Prerelease weekend.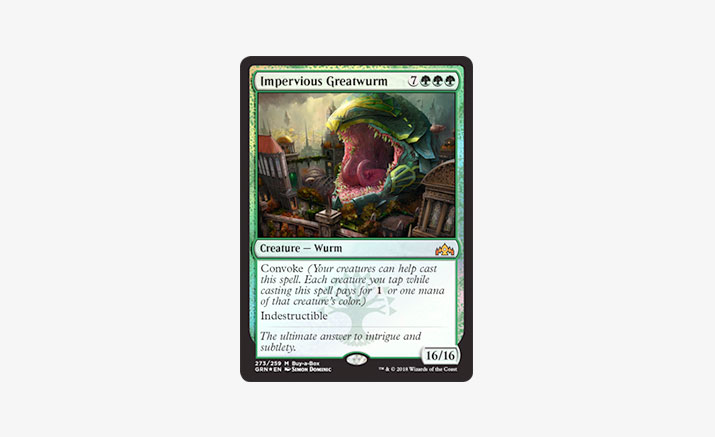 Step one toward selling through your allocation is to take it. Call you distributor now. (And check out Michael Bahr's tips on managing the promotion in this article.)
Step two is getting the word out. Use these three digital marketing assets to do it:
1. Table Numbers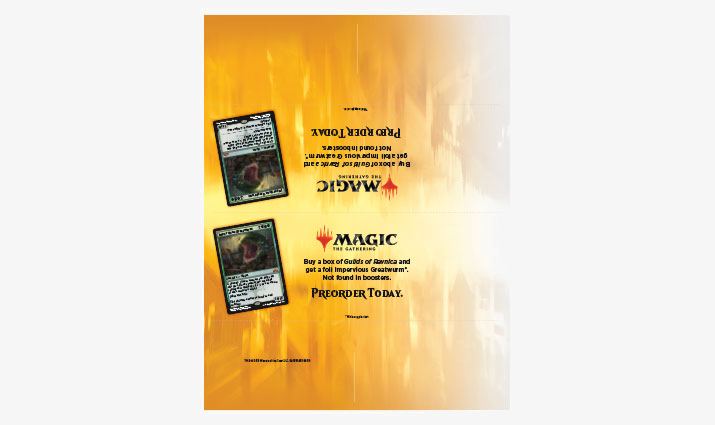 These are a must for Open House and Prerelease.
 
2. Web Banners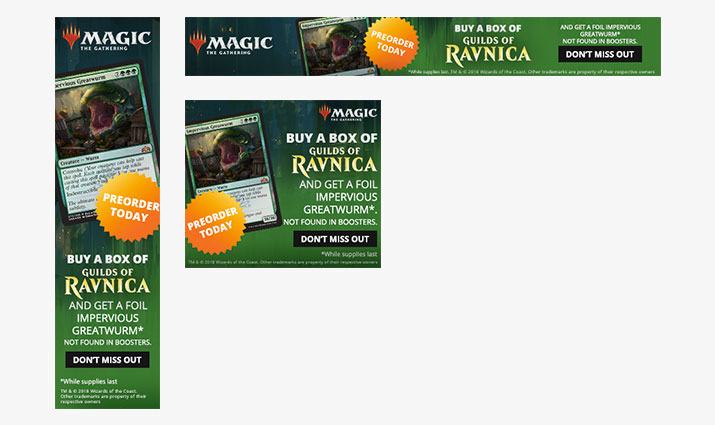 The goal is to make the promotion unmissable: if a customer engages with you literally anywhere—your play area, your point of sale, your social media, your website—they know about the chance to pick up their box early and get an exclusive promo while they're at it.
These are for your website, and they're available in several sizes.
3. Facebook Header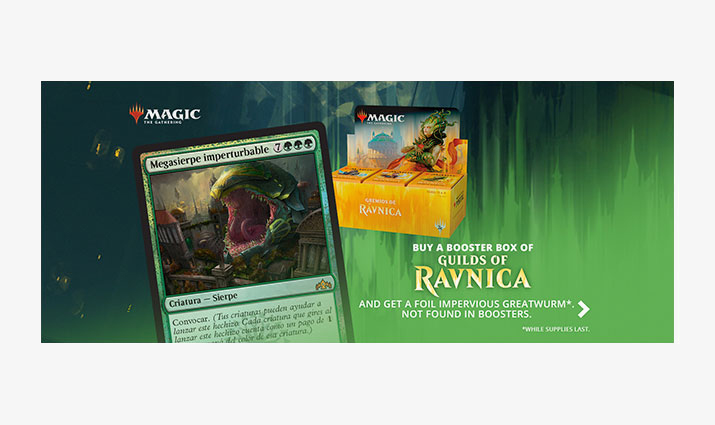 This one's easy. Just hover over the upper left side of your cover photo and click "change cover."
When you talk about the promotion online, put all the focus on the benefit to the customer: they get an exclusive promo as a bonus, plus they can pick up their box at Prerelease. (Worth noting: customers can technically preorder at Prerelease—it's before street date, after all.)
All this is just for starters. We've got plenty more—including more social media images, and image of the promo itself, plus flyers and posters, over on our marketing materials page.
But first thing's first—start with assets for the Early Sale Promotion. Download them one by one above or get them all together in one file here.