Betrayal at Baldur's Gate releases on Friday, October 6!
Here are three things you can do to get ready and boost sales:
1. Designate a time to demo the game.
Your board game night, a release day demo session, a themed celebration on Friday the 13th or Halloween—set aside some time to let players get their hands on the game.
If you really want to go all out, bring the Elfsong Tavern to life in your store.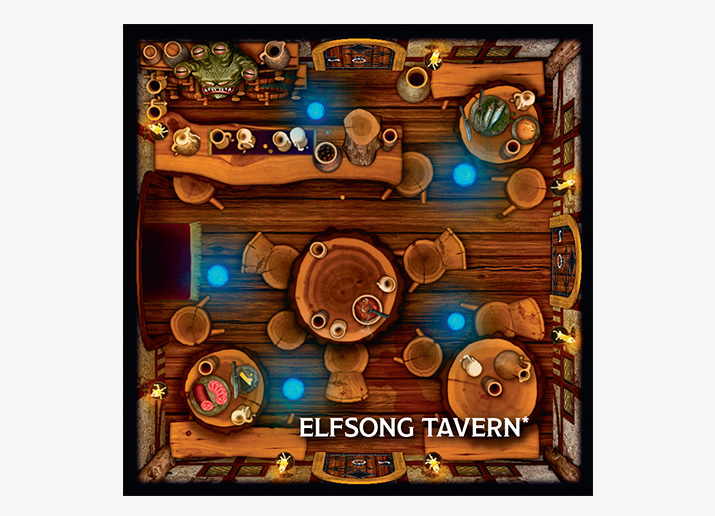 Players start the game at the infamous Baldur's Gate watering hole. Immerse them in the setting: goblets and cheese wheels, wooden barrels and stools, some ghostly music—the tavern's named after the ghost of an elven maiden that haunts it, softly singing a lament for her lover lost at sea.
2. Print out this poster for a conversation starter.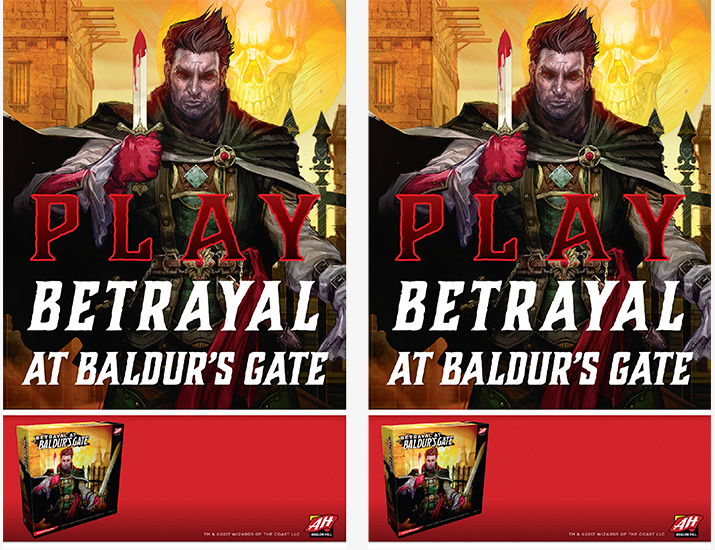 Customize it to drive traffic toward anywhere customers can demo the game.
3. Drop this image on social media.
For each copy of Betrayal at Baldur's Gate you order, you will receive a pack of exclusive "Event" cards to reward customers who purchase the game. Use this image to show your customers what they get for choosing your store:
Each pack contains:
1 exclusive "Event" card for Betrayal at Baldur's Gate ("The Green Devil Face")
1 exclusive "Event" card for Betrayal at House on the Hill ("Snake!")
1 ad card
These suggestions add up to an effective sales experience. Between now and October 6, schedule a demo session, download the poster, and show off the exclusives on social media.