Help us celebrate five years of unprecedented growth in the D&D community with the release of Tyranny of Dragons on October 22.
Available only through core hobby game stores, this single special volume re-release of the two-part adventure from 2014 features a new cover designed by Hydro74.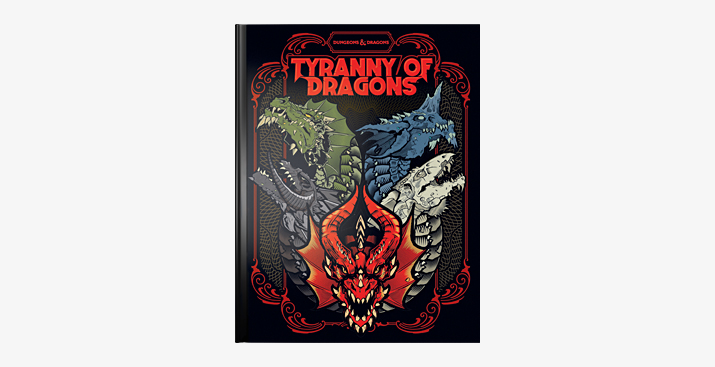 The 224-page adventure combines the two previous titles (Hoard of the Dragon Queen and The Rise of Tiamat) into one book, taking players from level 1 all the way to level 16 as they contend against the Cult of the Dragon's plans to bring their queen Tiamat to the Forgotten Realms.
After listening to player feedback, the adventure has been updated to smooth out the curve for new players, while also adding resources previously available only online and a special gallery of never-before-seen concept art.
Call your distributor today to order Tyranny of Dragons!