By Ben Calica, owner of D20 Games
Tuning your drafts to make sure they bring value into the store can feel like billiards: winning involves some tricky shots. Adjusting pricing and prizing, measuring hidden costs and benefits—little tweaks can be the difference between making money and losing it.
Since changes tend to be disruptive and can create disgruntled players (either grumpy or gone entirely), taking the time to understand all the moving parts is worth it.
Draft structures range from "family style" to aircraft hangar-sized buildings full of drafts done at cost.
These approaches involve very different business models, and where your drafts land on that spectrum directly affects the kinds of players you draw and how they treat each other.
That's important, because the audience you draw will have a huge effect on your costs and revenue sources.
| | | | |
| --- | --- | --- | --- |
| Costs |   | Revenue Sources |   |
| Packs |   | Admission |   |
| Prizes |   | Concessions |   |
| Staff |   | Pre/mid-event purchases (sleeves, "pity party packs"—self-gifted consolation prizes) |   |
| Event accessories (lands, dice, table numbers) |   | Future sales/attendance (advertising, acquisitions) |   |
| Other |   | Other |   |
| Total Cost (Should be < Total Revenue) |   | Total Revenue (Should be > Total Cost) |   |
This doesn't include all costs or revenue sources, but it's very simple: make sure the total on the right is higher than the total on the left.
The goal is to tweak those numbers to guarantee the difference justifies the effort.
The first structural question is "family style" vs. drafts-on-demand.
Because we lean toward casual play, we do family style: drafts fire a little after 7pm with however many players are there, with the draft itself broken up by table but everyone playing in one big group. Drafts-on-demand means putting out the signup sheet, and when eight players are there, fire off.
Your choice here affects your costs and revenue sources. Drafts-on-demand might raise your total in the "admissions" row (one player might pay for 2–3 drafts), but also raise your staff costs (if you are doing pods that fire at different times, you will likely need more people to staff the whole draft).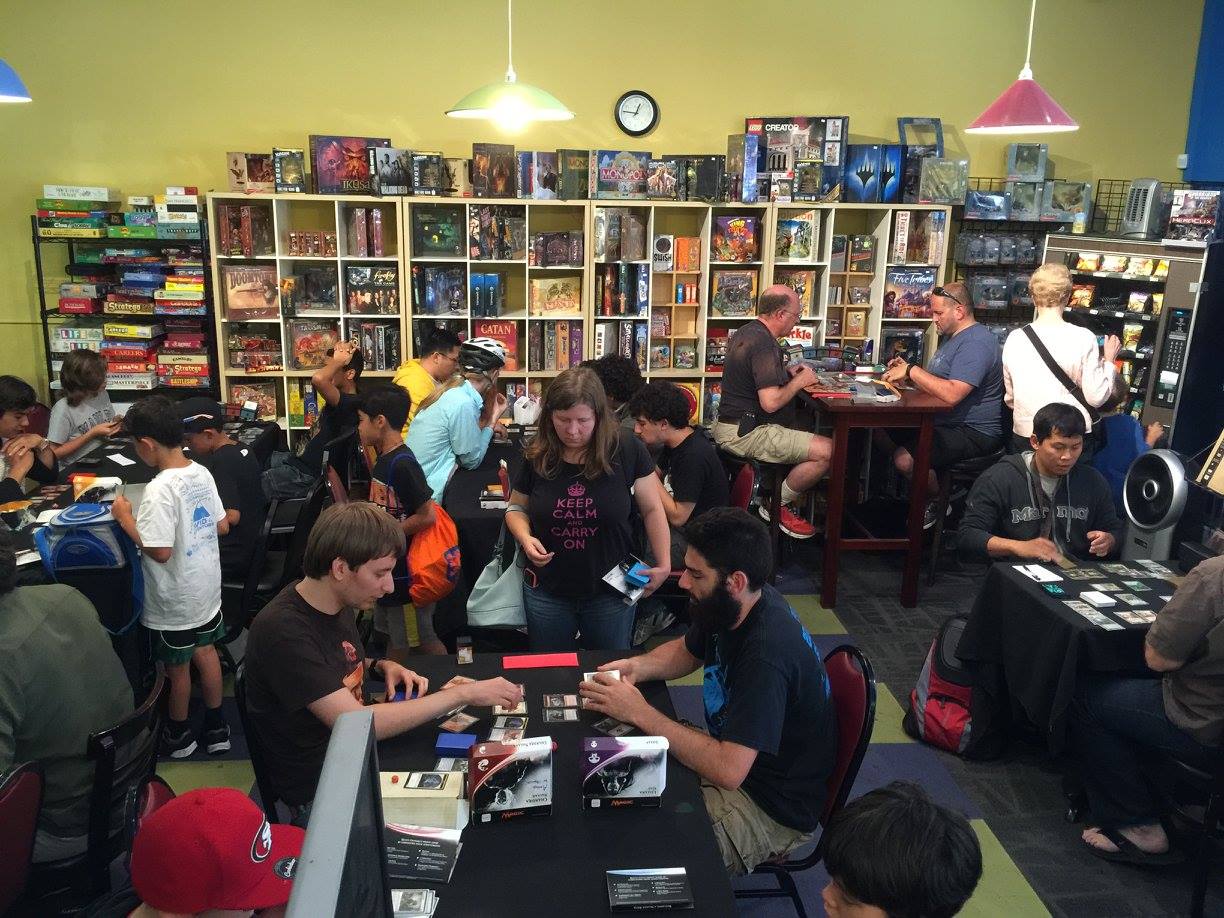 Folks doing drafts-on-demand with low admission prices are usually trying to get huge numbers of cards into circulation, under the assumption that they'll ultimately benefit from that. Unless that's your business model and you can do it at extremely high volumes, you'll end up in a price war no one wins.
You'll also draw different crowds—but the bigger factor there is your prize pool.
The prize pool almost single-handedly determines the player base.
Flat prize structures (we do "win a round, win a pack") tend to encourage friendly play, with few shark sightings. Top-heavy structures (more prizes to the top finishers, fewer for the lower ones) tend to attract the players who are looking for the big payouts.
Those two audiences have different spending habits. For example, experienced players usually have sleeves, but I sell a ton to less serious regulars. Meanwhile, experienced players will get more cards into circulation—again, that's only advantageous if it's your business model and you can do it at high volumes.
Both models also have hidden costs and rewards that are tough to track.
Hidden costs and rewards are harder to stick cleanly into a spreadsheet, but pay attention.
A bad store environment costs you money. If your events are attracting jerks, those jerks will get other players to just never come back and you'll likely never hear why.
Meanwhile, a good store environment makes you money. Remember that you aren't just providing cards—you're providing a safe place to enjoy competition, to have people who know them and who are happy to see them.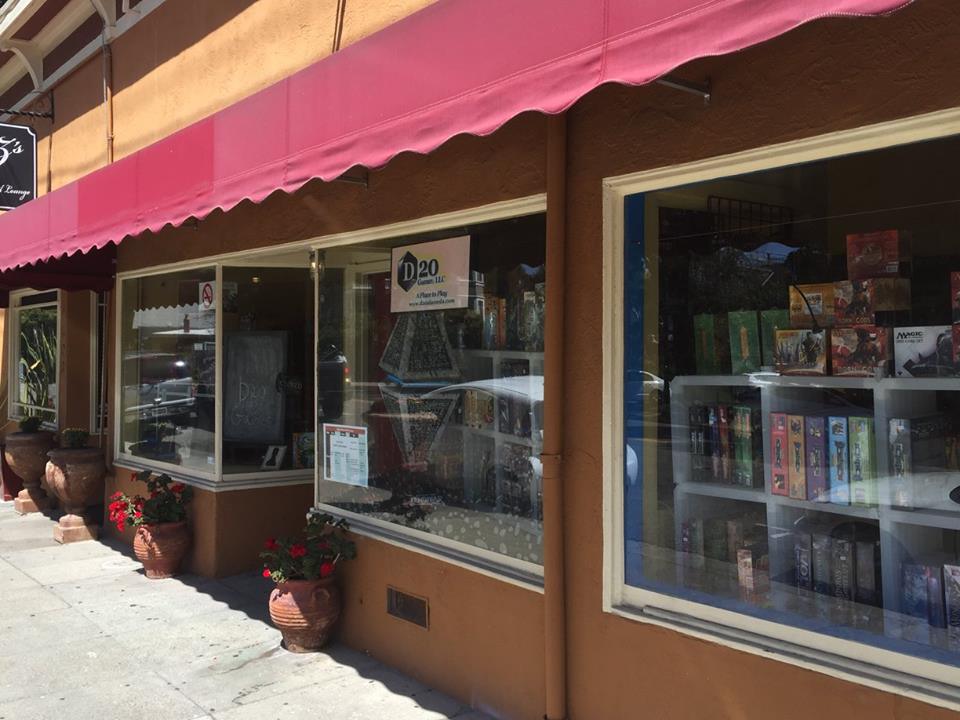 We've drafted every Friday from the day the doors creaked open. We love drafting—that's why we make sure it's bringing value into the store so we can keep it up.
Put Ben's tips to use at Ixalan Draft Weekend! Sign up now and boost the "prizes" row on us—get promo cards to help move more product early in the season.
Ben Calica has owned D20 Games in Alameda for 6 years. Before that he spent 25+ years in electronic gaming, including oversight of Game Technology at Apple. He has also worked as a journalist and editor for magazines from Parents to Wired to Game Developer.