You've been waiting, and it's finally time—the next Commander Collection is coming January 28, 2022! Commander Collection: Black is a reprint of eight highly sought-after cards with all-new art showcasing iconic black strategies in Commander. Mark your calendars and spread the word!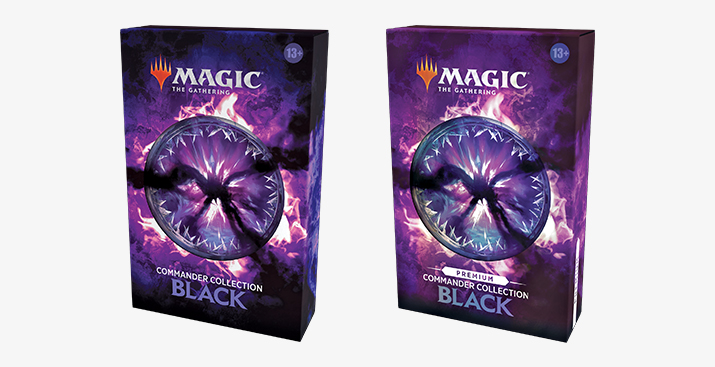 Get players excited for the upcoming set by encouraging them to participate in Commander Nights, excellent weekly events with rotating rules that rewards players with achievement-based prizes.
This product releases right alongside the start of Commander Parties on January 28. Players can enjoy the iconic strategies afforded by black Commander cards in an all-new, immersive play format right away!
Commander Collection: Black will be released in both traditional and premium versions. All WPN stores will have access to the traditional version, and only WPN Premium stores will be allocated the premium version, with all eight cards given a traditional foil treatment.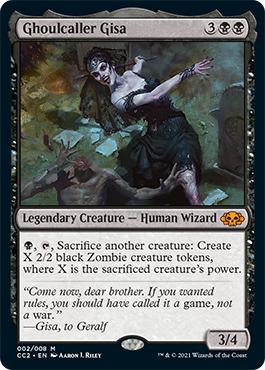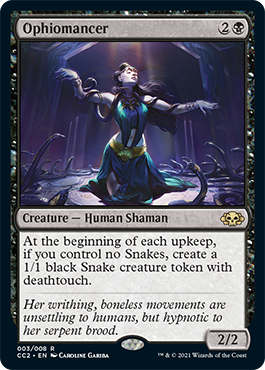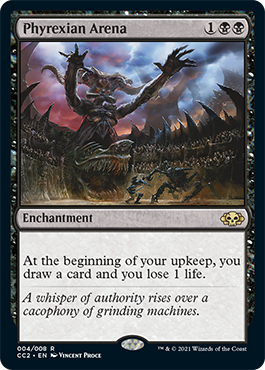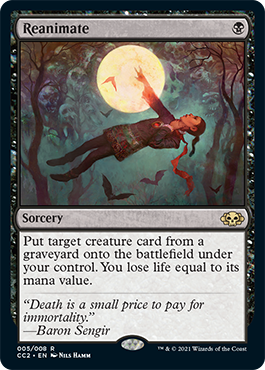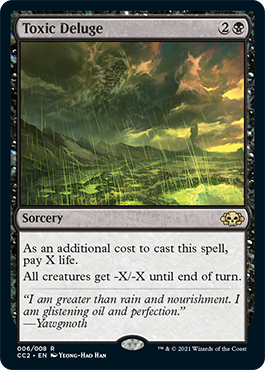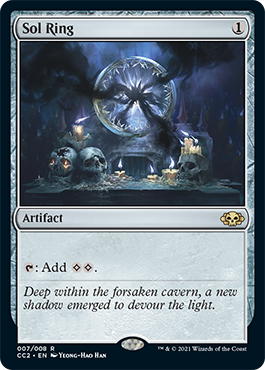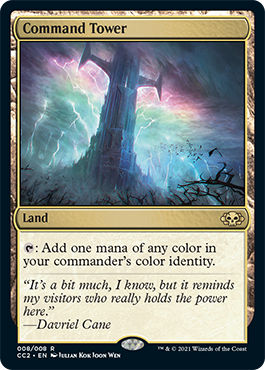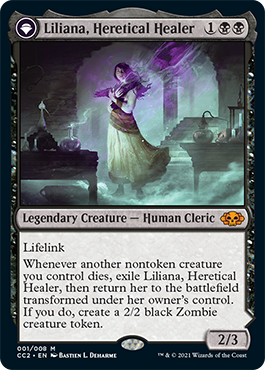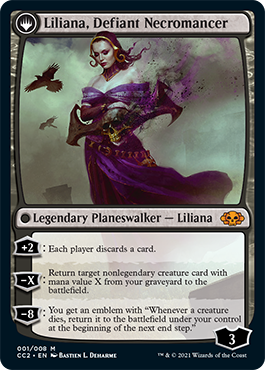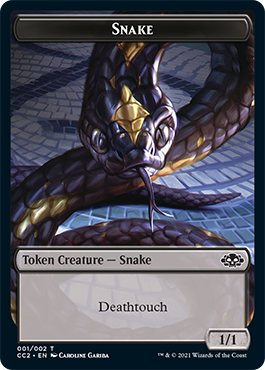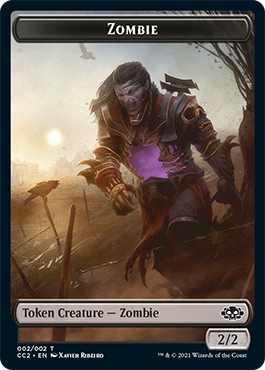 As a reminder, the deadline to secure your preferred distributor and reach WPN Premium for Commander Collection: Black has been extended to November 5.
Contact your Retail Development Specialist to make the final push for WPN Premium to ensure you have the traditional foil Commander Collection: Black for your players.